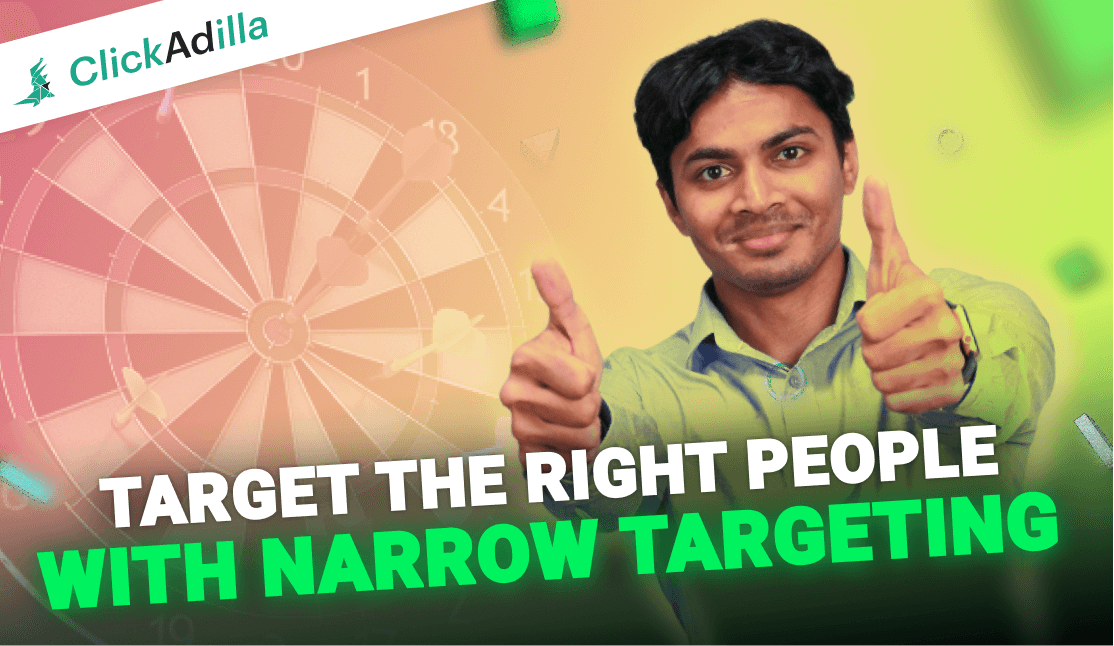 Avoid misclicks and waste of budget: target basing on IPs, GEOs and interests. Learn how to get the traffic of the highest quality without additional costs.
Today we share with you ultimate but not obvious targeting features which may skyrocket your conversions!
⠀Looking ahead, all targeting features we will talk about today can be found in the targeting section while creating your campaign. Some targeting opportunities may be limited for the definite ad formats. However, you will definitely face mostly all of them while preparing your ad campaign for the launch.
Quick navigation ⤵️
▶ Ipv6
▶ Crypto interest
▶ OS versions targeting
▶ Uniques
▶ IP ranges
▶ CPM goal
▶ Carrier targeting
▶ High-quality targeting
You may watch a video with all the features explained by our account manager:
Ipv6
⠀In simple terms, Ipv6 is a brand new version of the Internet in contrast with Ipv4: it is much safer and faster. However, not all the devices support this protocol. Targeting Ipv6 devices may be useful for those, who are working in crypto, installs and other verticals related to program installations.

For more detailed information about this targeting setting, check the article about Ipv6: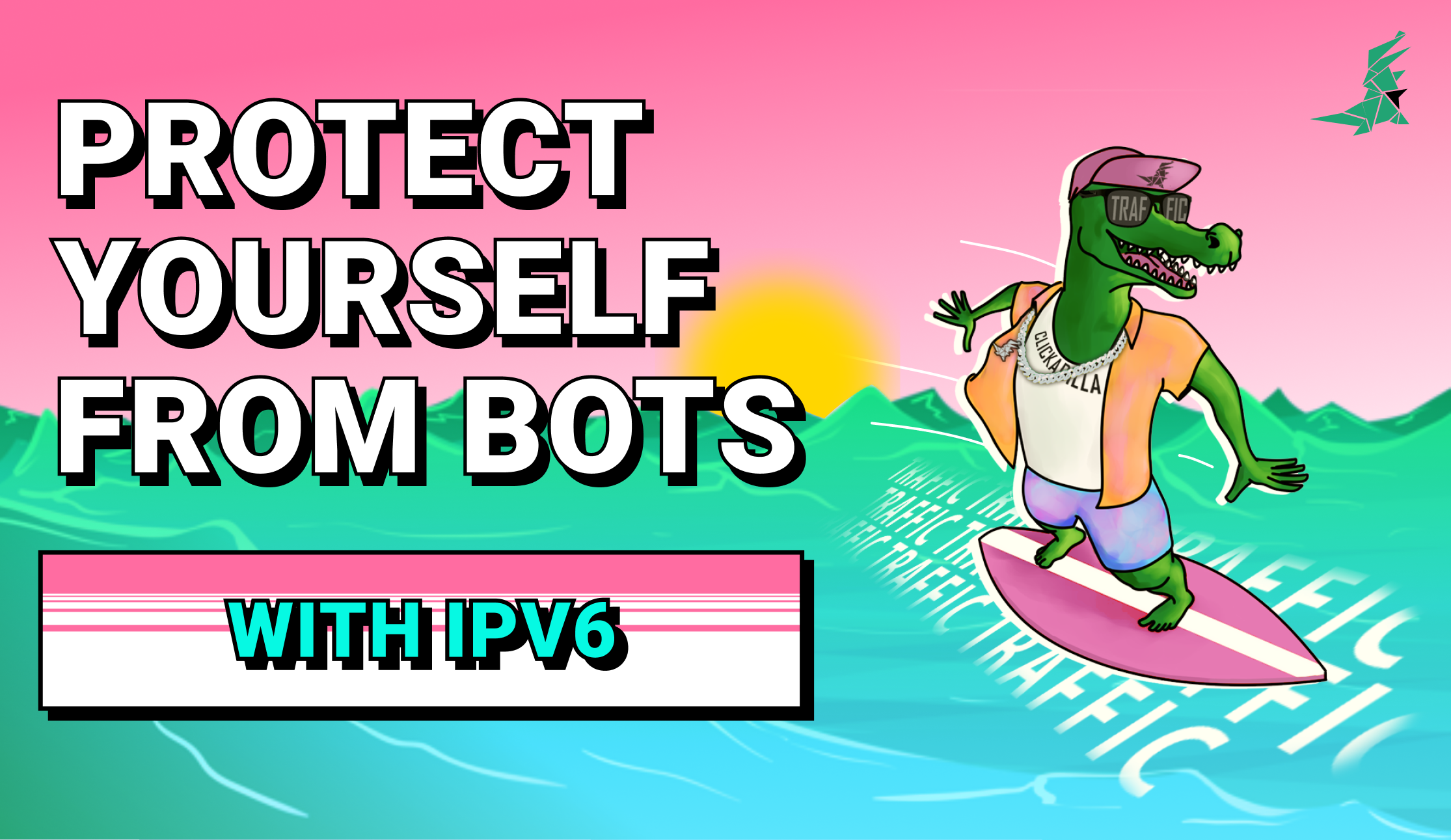 Crypto interest
⠀Month to month the interest towards cryptocurrencies and blockchain technologies is rising, which also has an effect on the crypto vertical in affiliate marketing.
⠀The idea of this setting is pretty simple - target only those, who were looking for the information concerning crypto, or downloading some programs and apps related to the topic.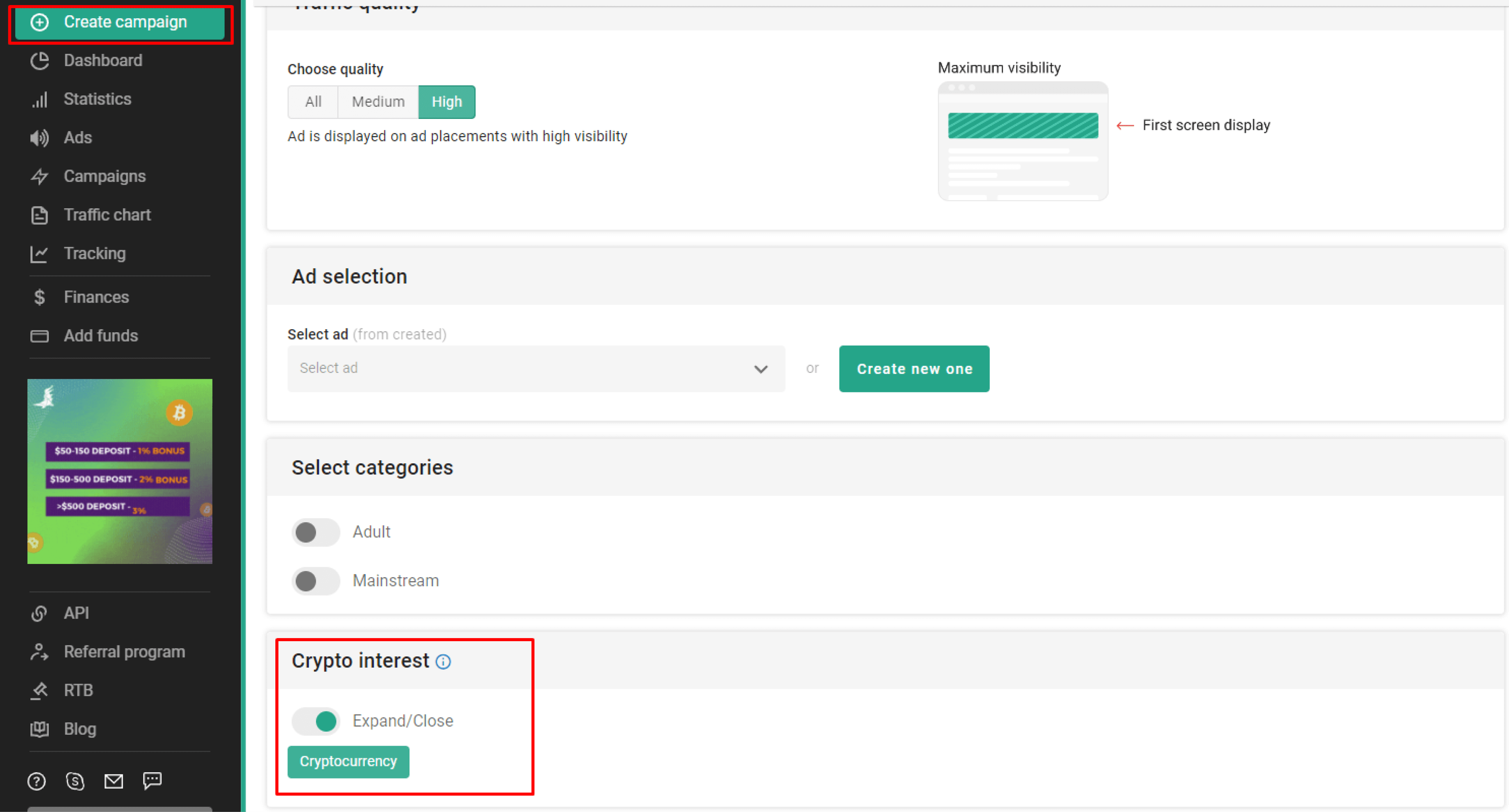 We have also discussed this one in our article. Check out and increase your conversions in crypto!
OS versions targeting
⠀Operating system versions targeting are designed to show your ads on definite OS systems depending on the requirements of your product. The idea of such a narrow targeting option is to avoid useless waste of budget. For instance, if you are promoting an app, which has strict system requirements, you do not want to show it to the users, who physically cannot afford your offer.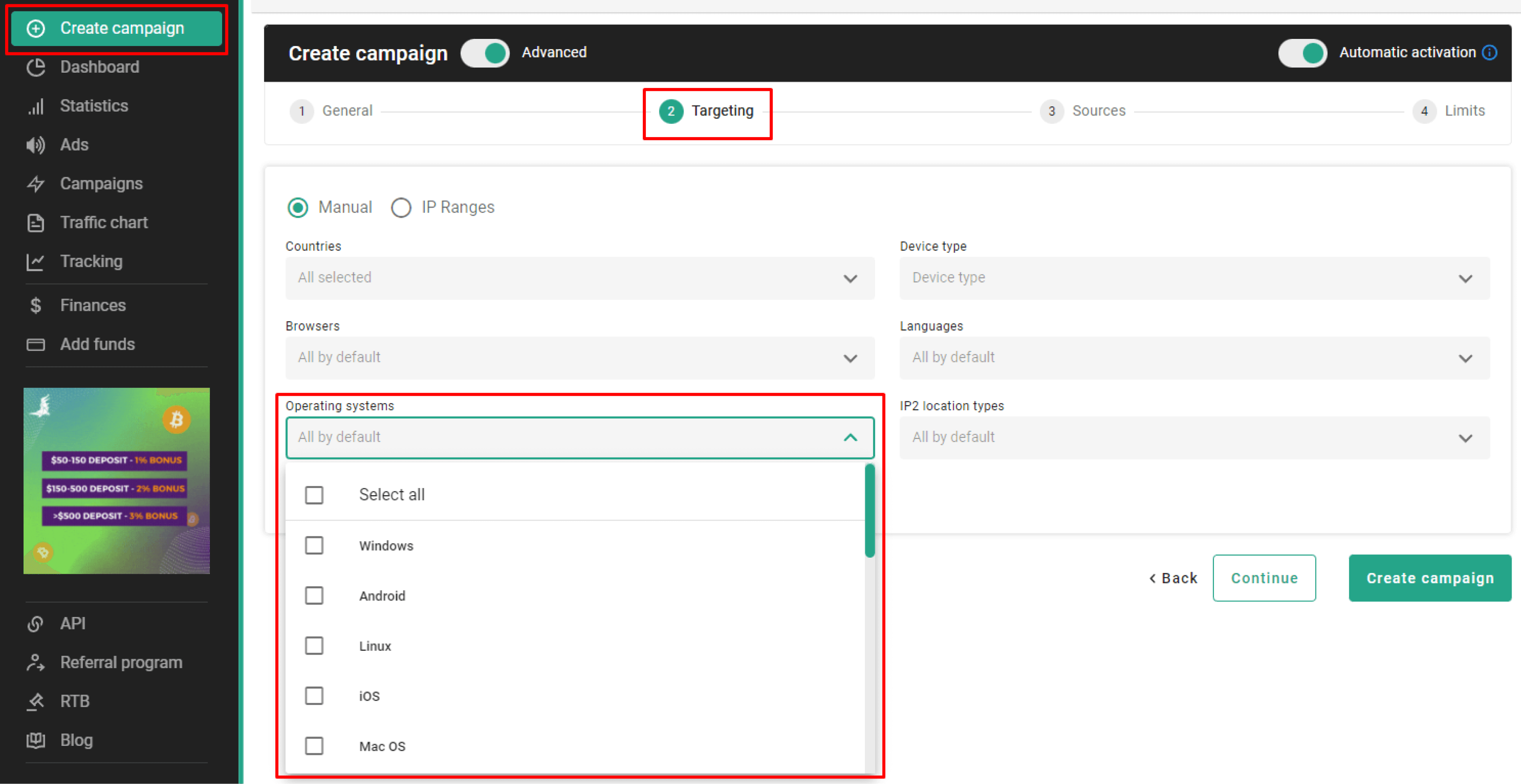 Uniques
⠀The next feature is not obvious for the beginners. If the goal of your ad campaign is to show your ad to a bigger number of different people in a specific time period - "uniques" targeting option is for you! It allows you to set the amount of unique impressions you would like to receive during the lifetime of your campaign or during each specific period.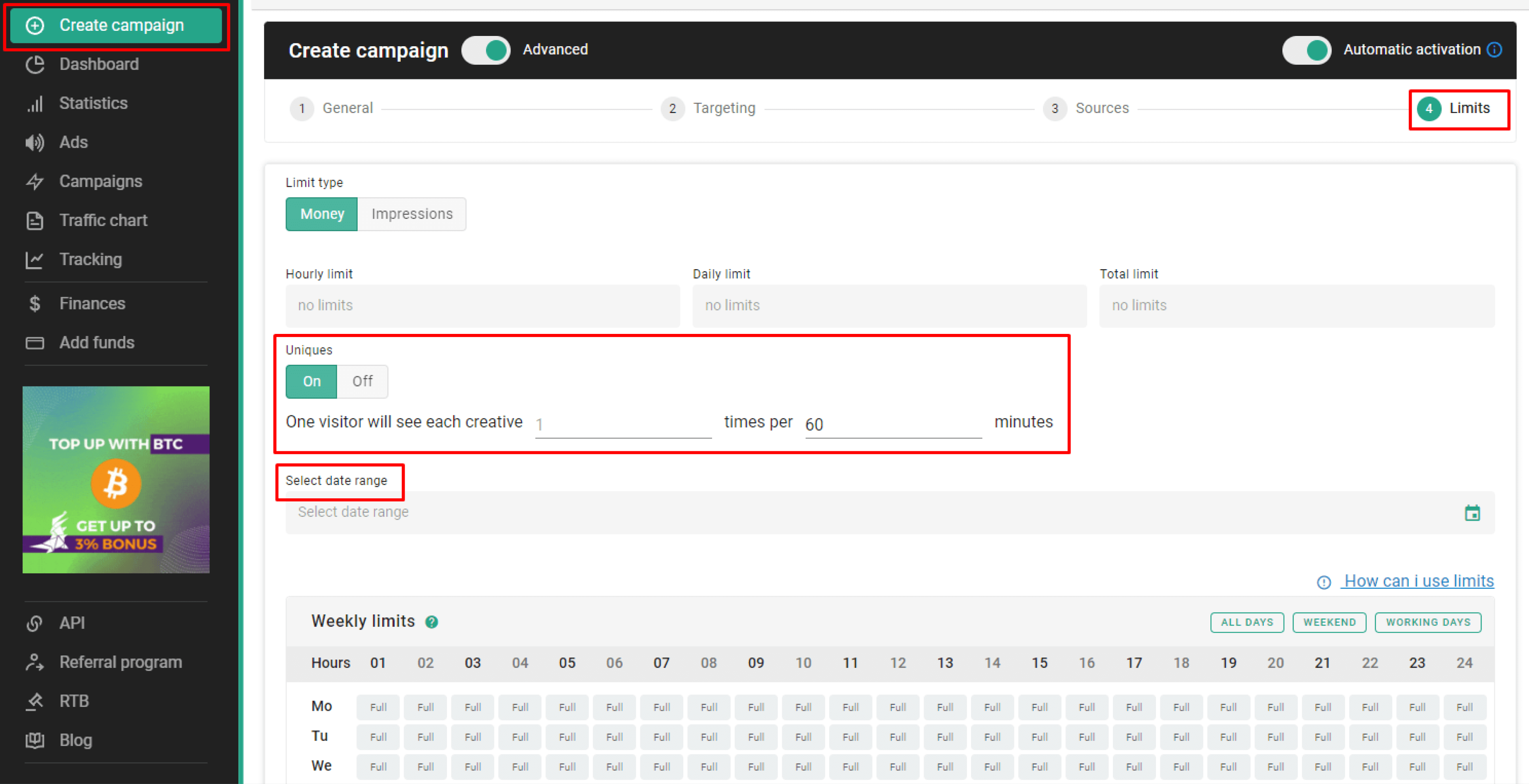 IP ranges
⠀IP ranges is a broad theme as it includes several different options. One of them is IP ranges, which is designed for pro marketers, who already know which IP addresses give the maximum conversions and which of them to target. The function allows inserting a wide range of the IPs.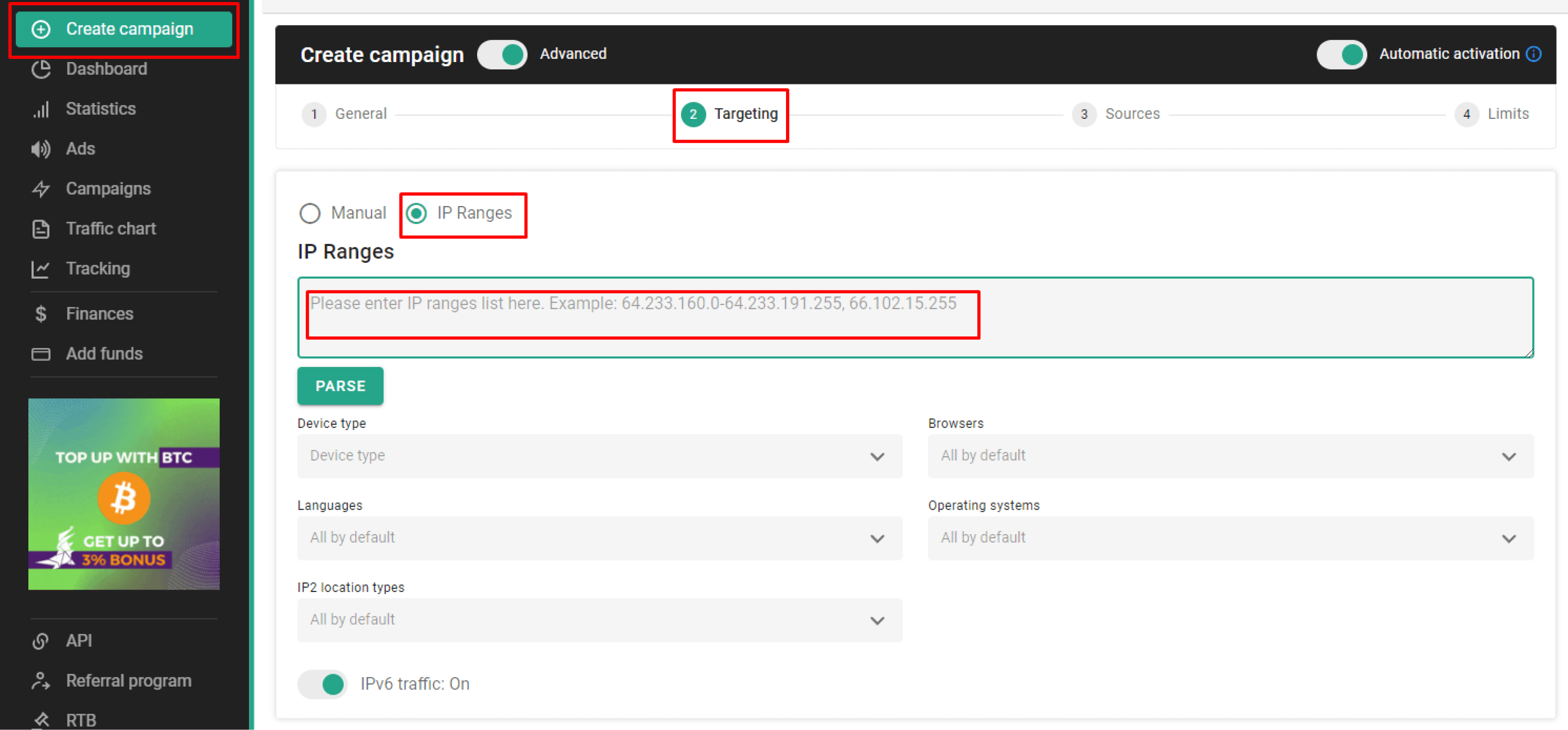 ⠀IP2 location targeting allows marketers to target the devices more precisely. The devices are divided by the status of the region they are physically in. For instance, commercial, governmental, military, education, etc.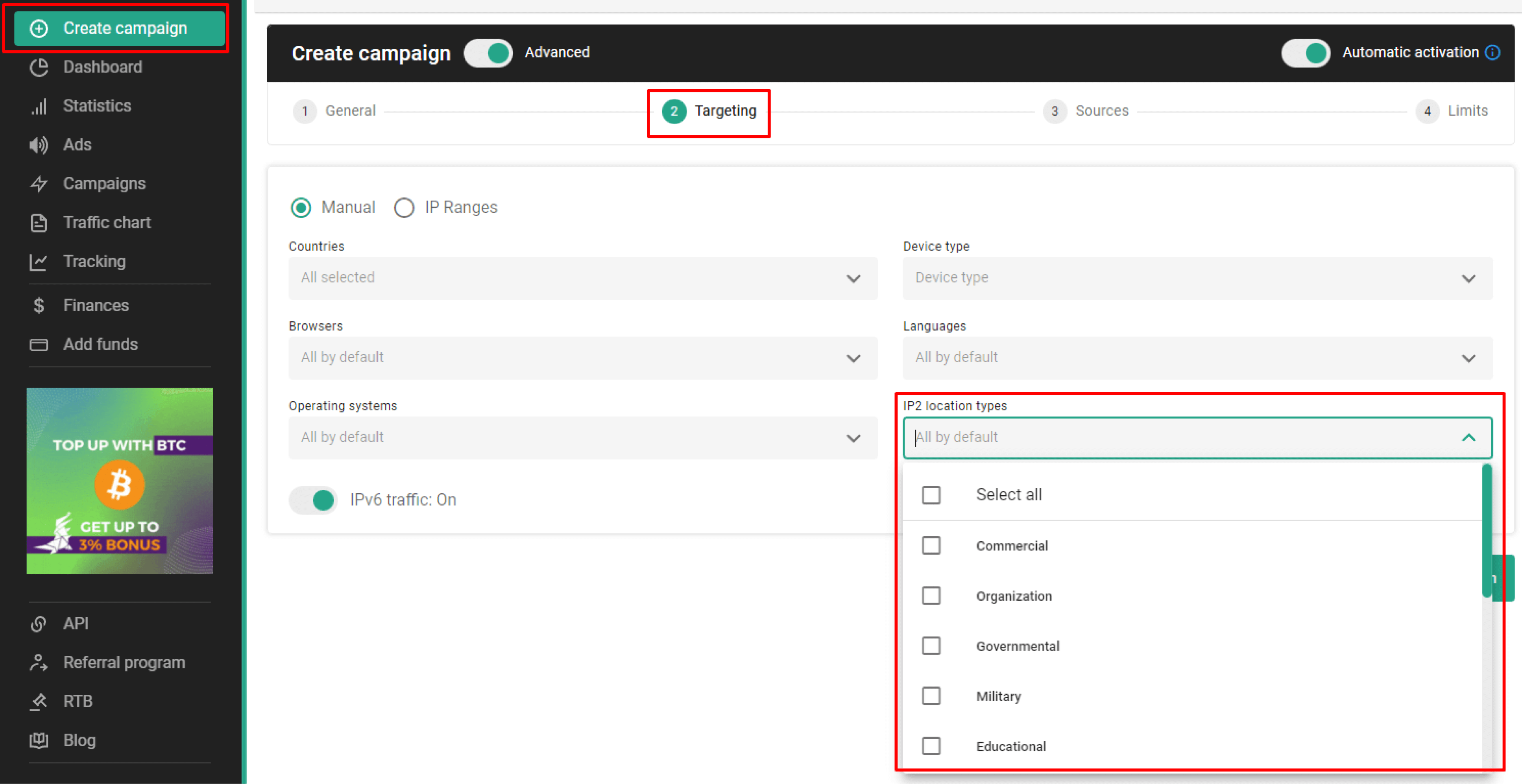 CPM goal
⠀The next feature is called a CPM goal and allows you to set the approximate desired cost per action. The setting has a testing period, during which your ad is rotated till it gets 10 conversions. After that you get the exact cost per action for your future campaigns.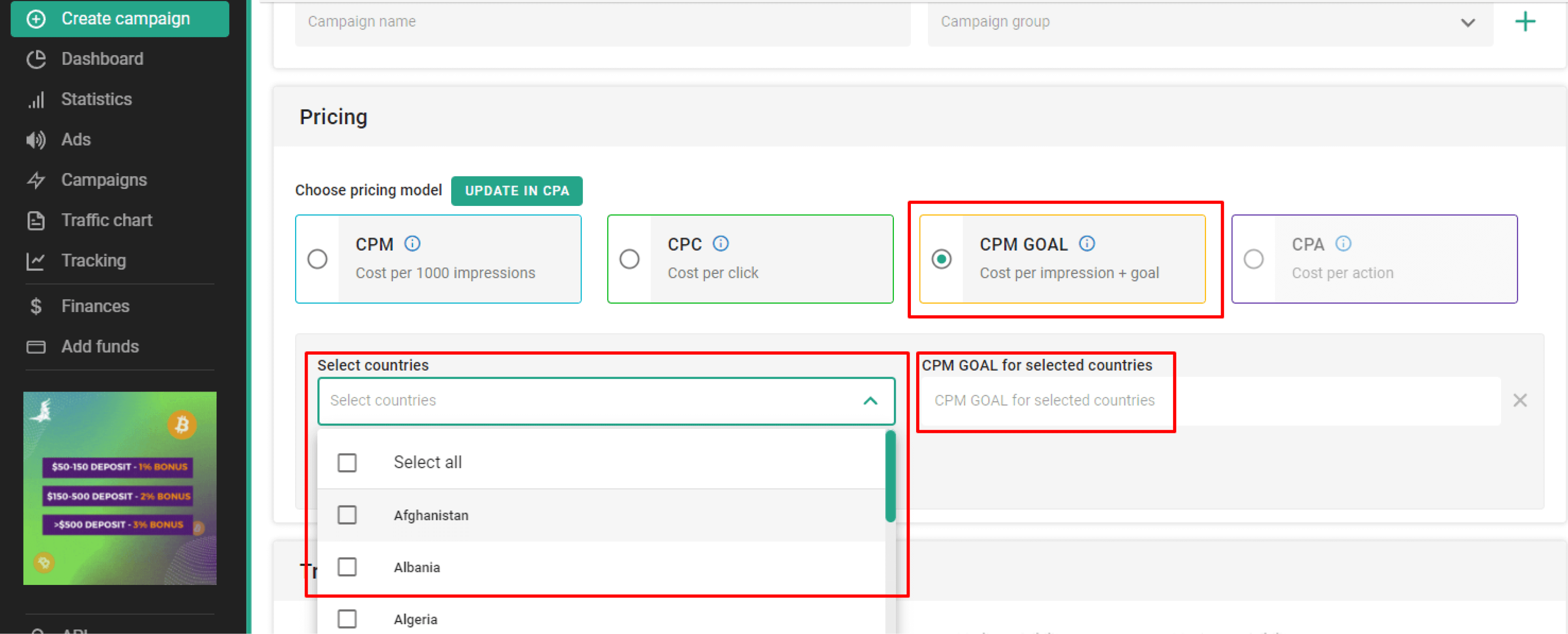 You may set the desired price for a group of GEOs or for each GEO separately.
Carrier targeting
⠀Carrier targeting allows you to target the devices of a specific carrier. To launch the campaign with this targeting setting, go to the targeting tab and select the county first. Afterwards it is important to choose "Mobile carriers" in the connection type and then you will be able to select specific carriers you want to target.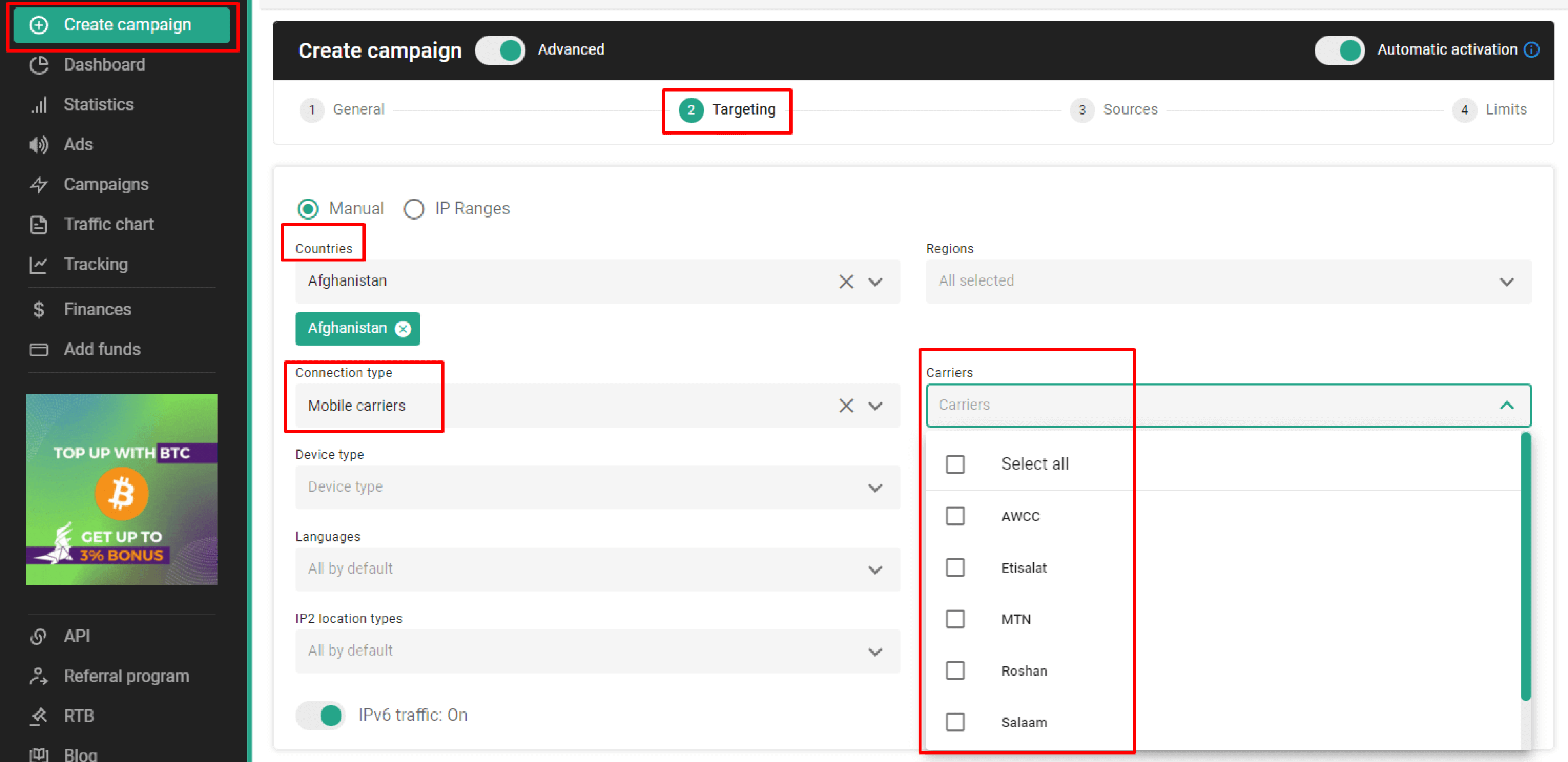 High-quality targeting
⠀High quality targeting option is a brand new ClickAdilla's feature. It analyzes thousands of numbers from different sources and identifies the best conditions for your campaign to receive the highest quality traffic.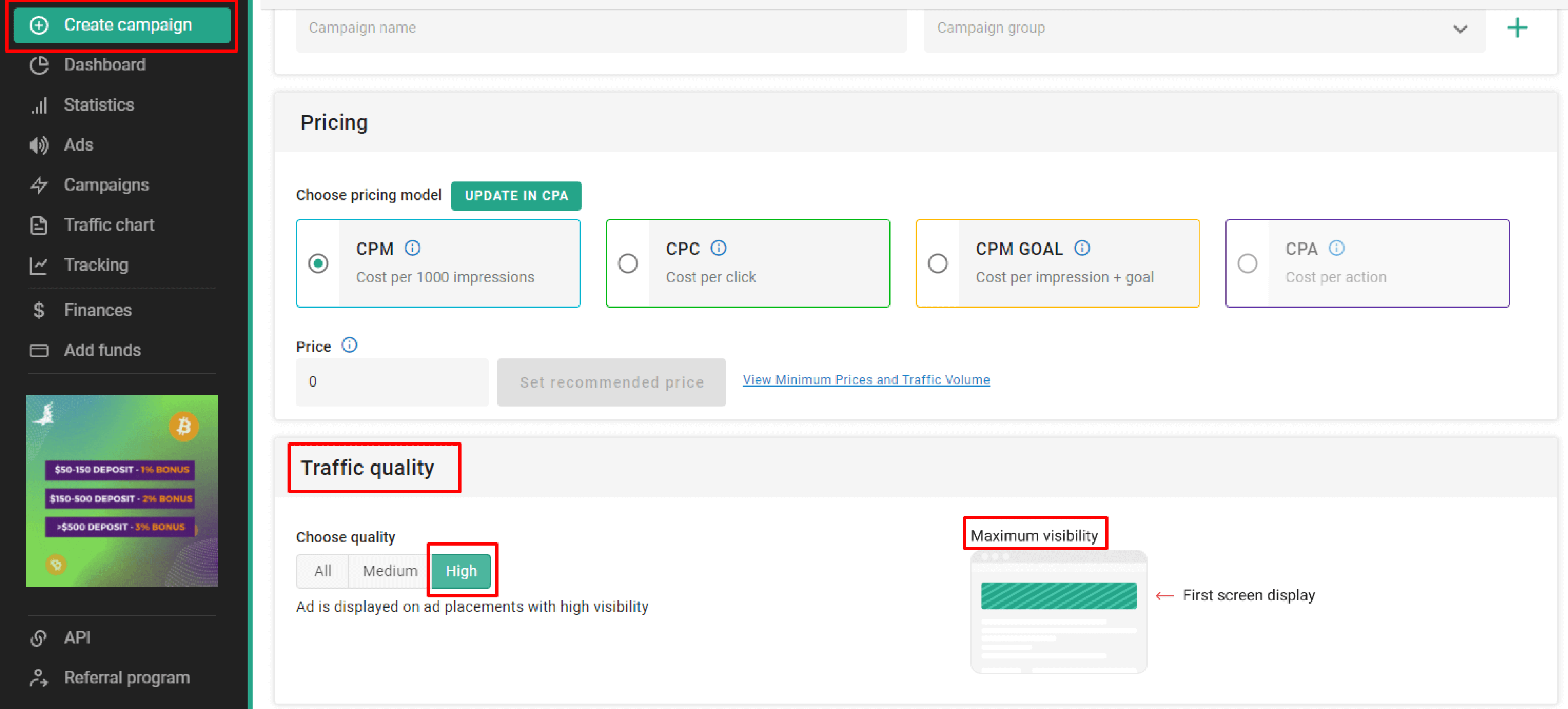 You may also check our article about OS and Browsers Versions targeting 👇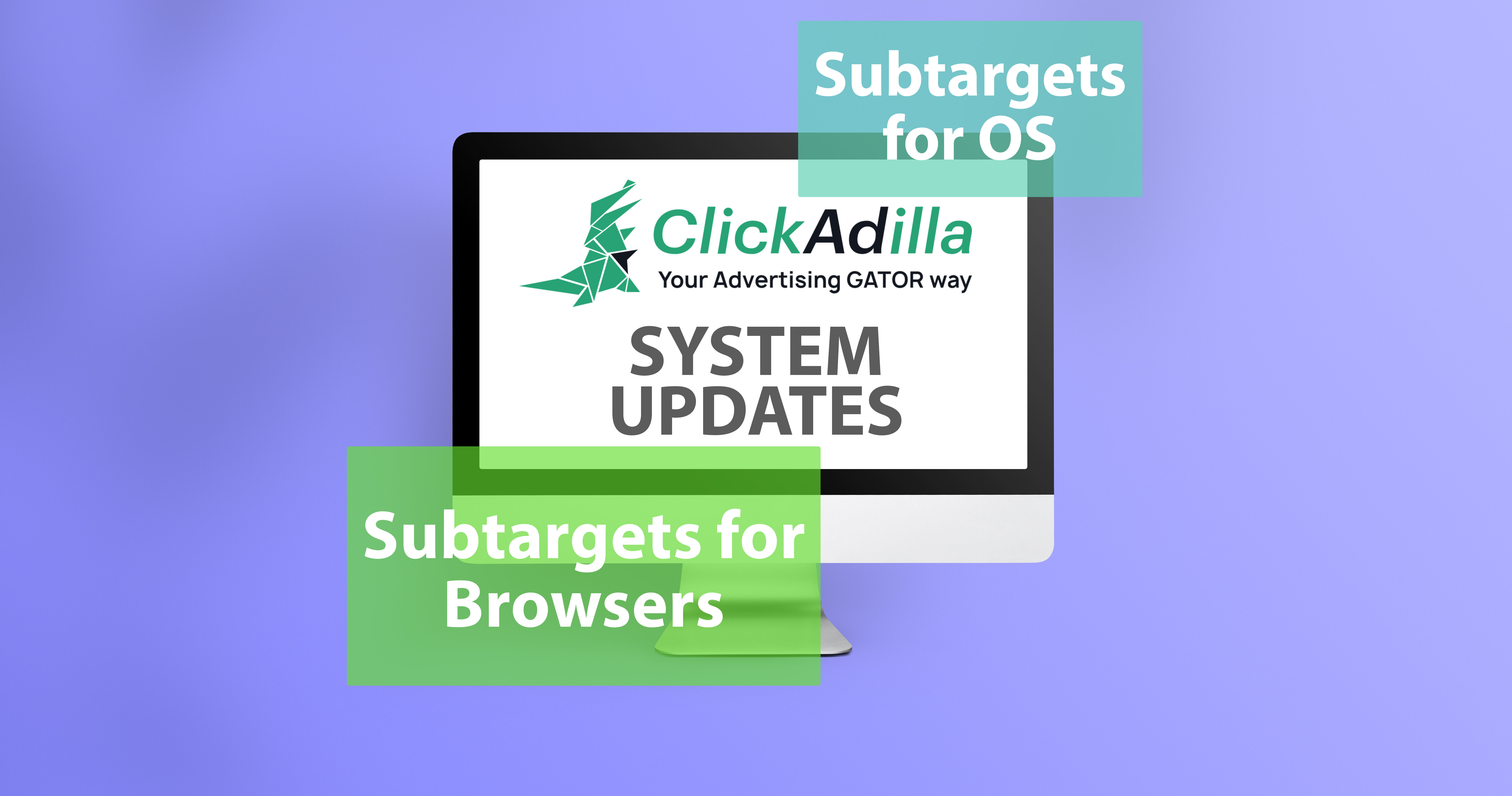 ⠀💡 ClickAdilla is developing a set of new targeting features which will allow you to minimize your costs while maximizing the results. Be in touch to be one the first to use our new targeting options!
Use our unique targeting features and target the right people with the right offers!
! REMINDER !
Participate in our July contest and win $500! Click the image to get your prize 👇