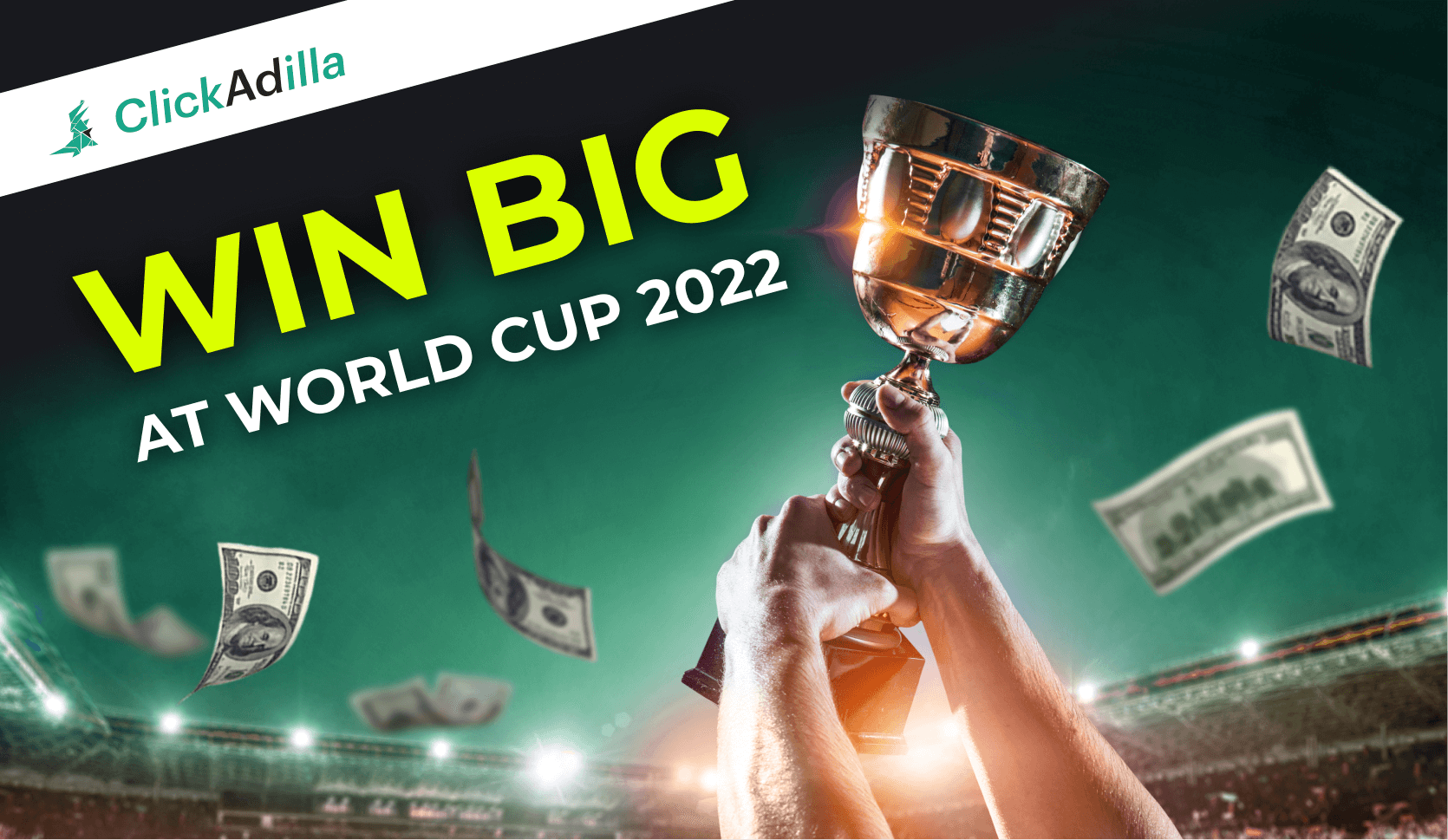 Sporting events like the World Cup 2022 are always beneficial for those who know how to work with them. In today's article we will reveal the possibilities for affiliate marketers to cash in big.
Sporting events like the World Cup 2022 are always beneficial for those who know how to work with them. In today's article we will reveal the possibilities for affiliate marketers to cash in big.
Quick navigation ⤵️
▶ Intro
▶ Approaches in Ad Formats
▶ Top GEOs
▶ Top Questions
▶ Conclusion
Intro
First of all, let us identify how much time is left for us to get our share: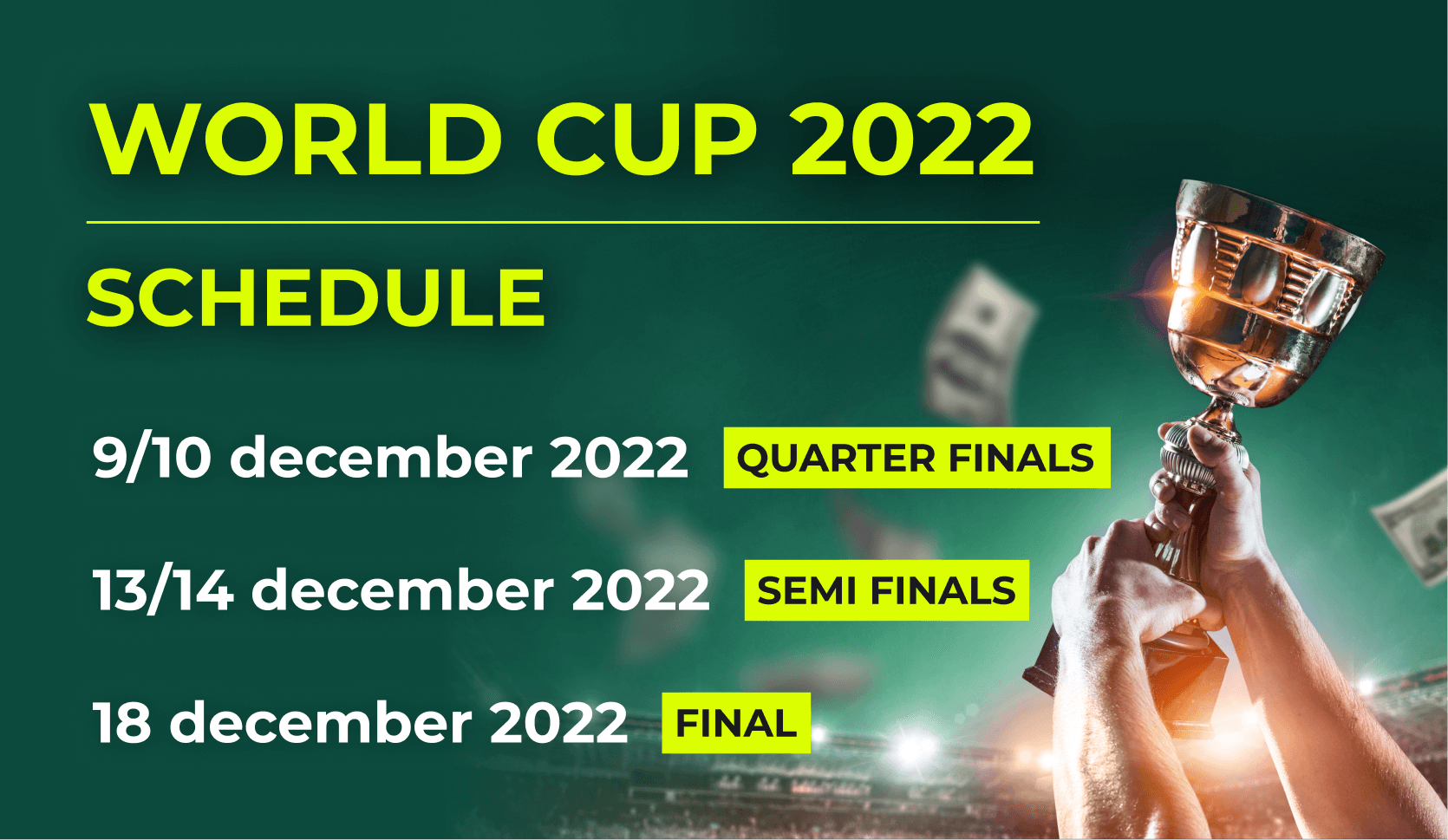 In this article we will focus primarily on sports betting. To get a performing bundle, we need to specify our Ad formats, approaches and target GEOs.
Approaches in Ad Formats
Promoting a related offer during the World Cup 2022 in Qatar is much easier than promoting the very same offer at any other period of time. The main reason is that football clubs have a very huge fan base, which affiliate marketers monetize very easily. However, when running an event-related affiliate marketing campaign, please keep in mind that the approach should also be the same. It mainly relates to the pictures and photos you use, texts you place on your creatives and the overall design of your visuals.
Let's identify our ad formats first and then move to the approaches. We highlighted main three FIFA World Cup Qatar 2022 -related ad formats:
● Web push & In-page push
Since web push and in-page push notifications work in a similar way we decided to group them. These ad formats are unique and perfectly fit in any event-related campaign. That's why we often mention web push and in-page push ad formats in our articles. If you want to know more about each of them, check out our big article 👇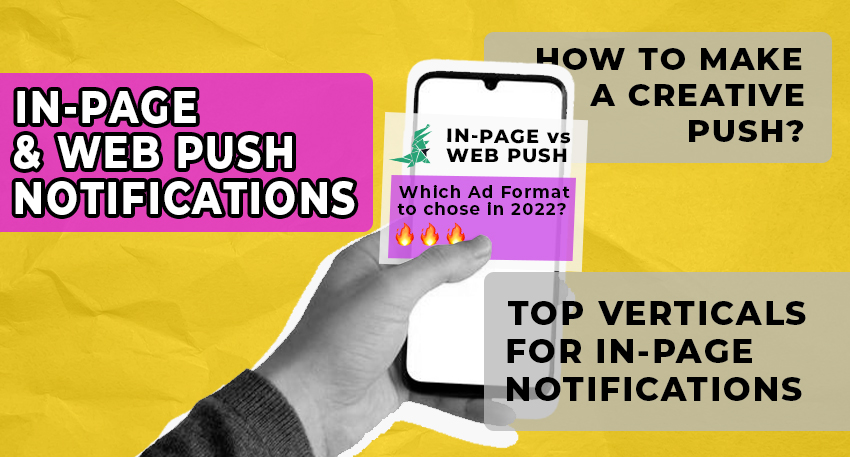 ● Popunder
Popunder ad format is a great way to benefit from any betting campaign. When promoting the casinos or any other sports-related offers - popunder should be definitely included in your advertising budget. Get more info about popunder in our related article 👇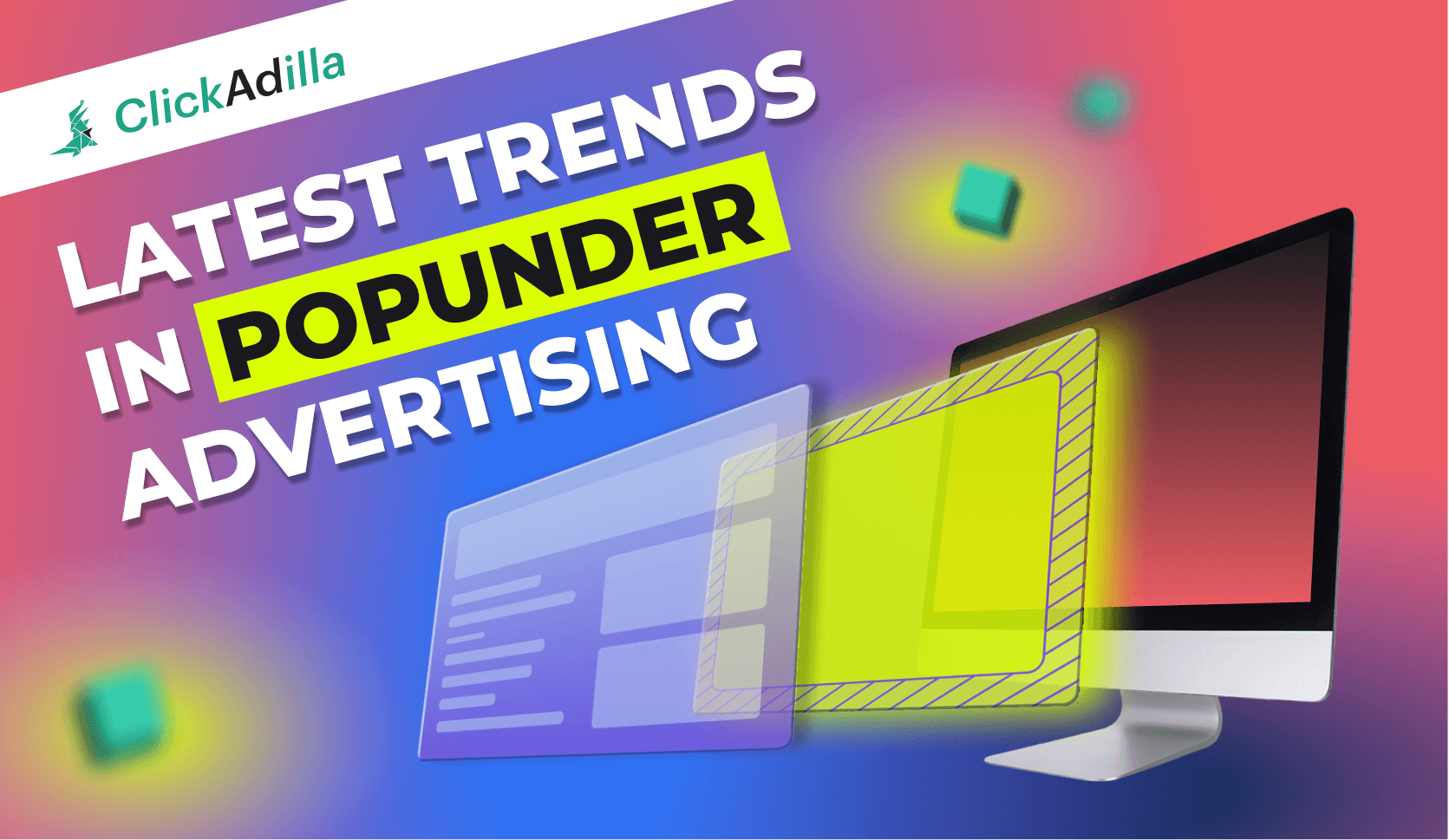 ● In-stream
In recent years we get more and more video content on a daily basis. Thus, marketers tend to use video creatives more often as well. However, In-streams do not suit all verticals well enough. But if you run any sports related campaign, in gaming or betting verticals, we recommend you to pay attention to In-stream. Here is a case study that shows how and why this ad format converts that good. Check it out 👇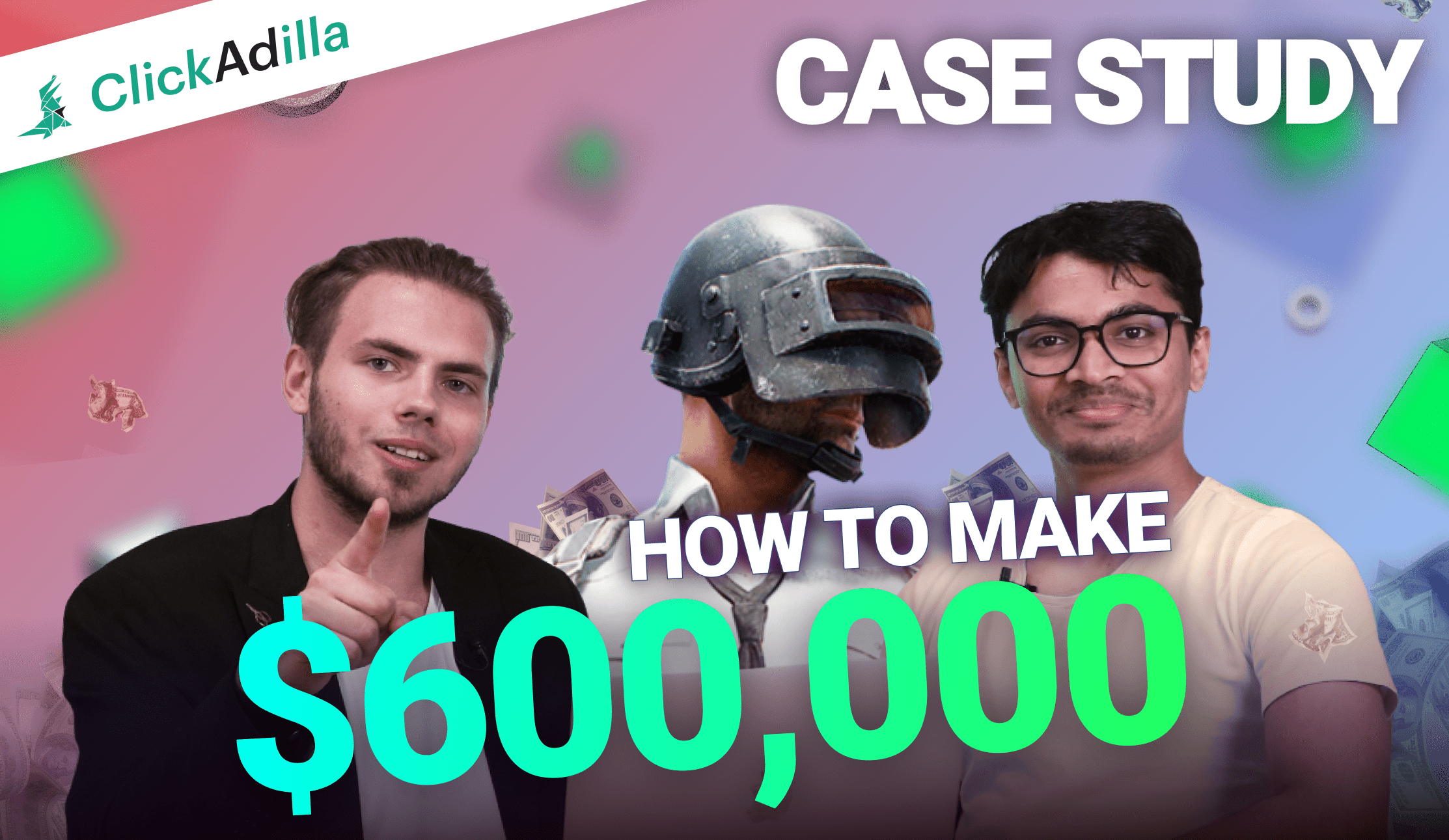 We have decided on the ad formats. Let us now understand what approaches to use and which creatives to refer to:
● Use names and photos of celebrities;
● Refer to the user's experience: use phrases like "You know the winner";
● Combine emotional action photos and figures. Highlight what the user will get and what bonuses are available;
● Generate the demand: make your offer limited by the time or by the number of "players";
● Use 5 and more creatives for each campaign to maximize your profit.
● Start your campaigns before the event (3-4 days is the optimal time);
● Limits. Increase the number of views/clicks per user. You are not the only one running World Cup 2022 campaigns. Make sure you are the most persistent;
● Increase the price for your campaigns. Make sure that your ad will win in the auction - set up a higher price;
● Use ClickAdilla's premium sources to get the traffic of the highest quality.
Top GEOs
At ClickAdilla you will get traffic from all over the world, so you can set up your campaigns as you need and test most different GEOs. But World Cup 2022 in Qatar is an event with a high importance of GEOs you target. So here are the GEOs to target: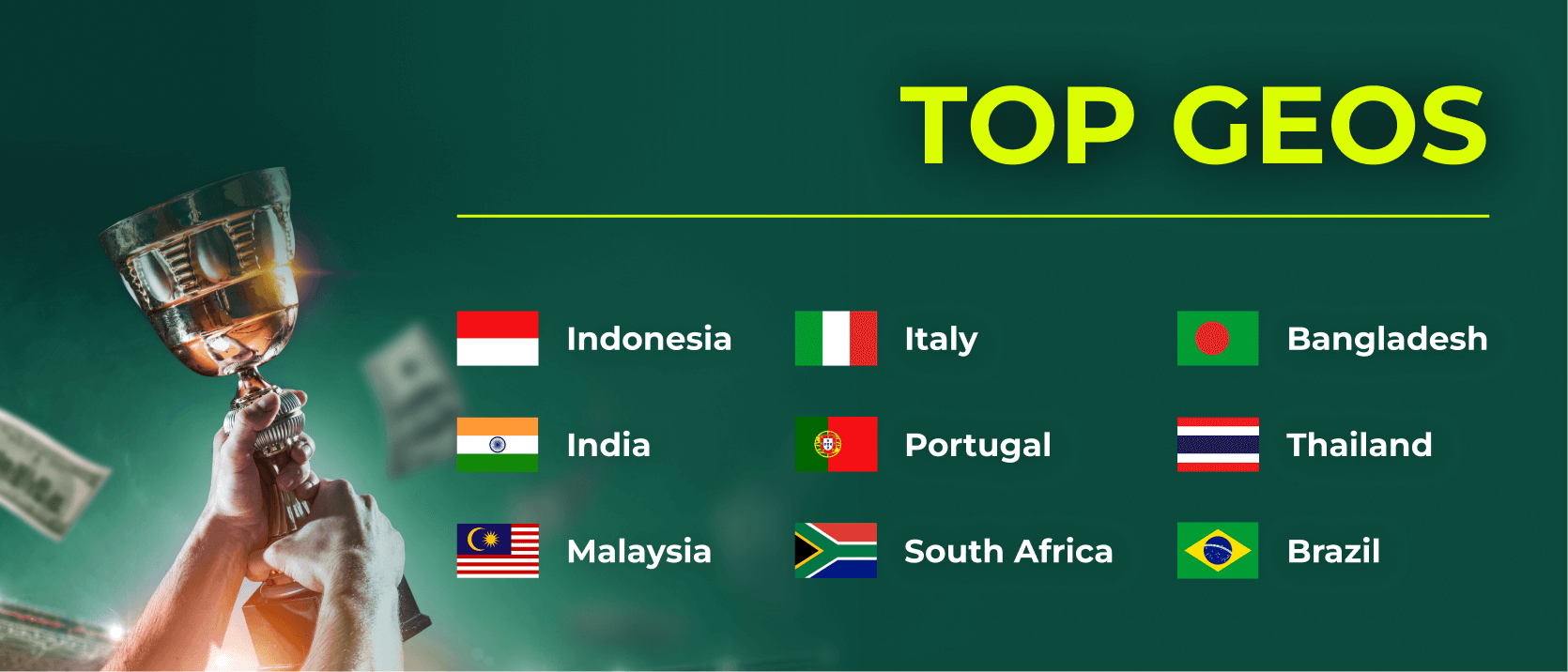 Top Questions
Our account managers often receive questions concerning the ad campaign settings, affiliate marketing overall or events. For the upcoming quarter finals, semi finals and final games of the World Cup 2022 in Qatar there were a lot of questions from our readers. We appreciate your involvement and would like to answer the most commonly asked of them!
How to set the price to get enough traffic and not to overpay?
That is a very common question which interests every affiliate marketer.
We would like to give a recommendation:
1. When setting up the price, set it 10% higher than the recommended price. Our price box automatically analyzes the data from the auctions and provides you with the average price. If you want to outperform the market - set the price higher.
2. For your ad to be rotated in the future and to get enough traffic, we also recommend you to use our recently implemented function: Auto adjust.
Auto adjust - corrects your price if the market goes up and down. Thus you always get the best price without overpaying.
Read more about auto adjust 👇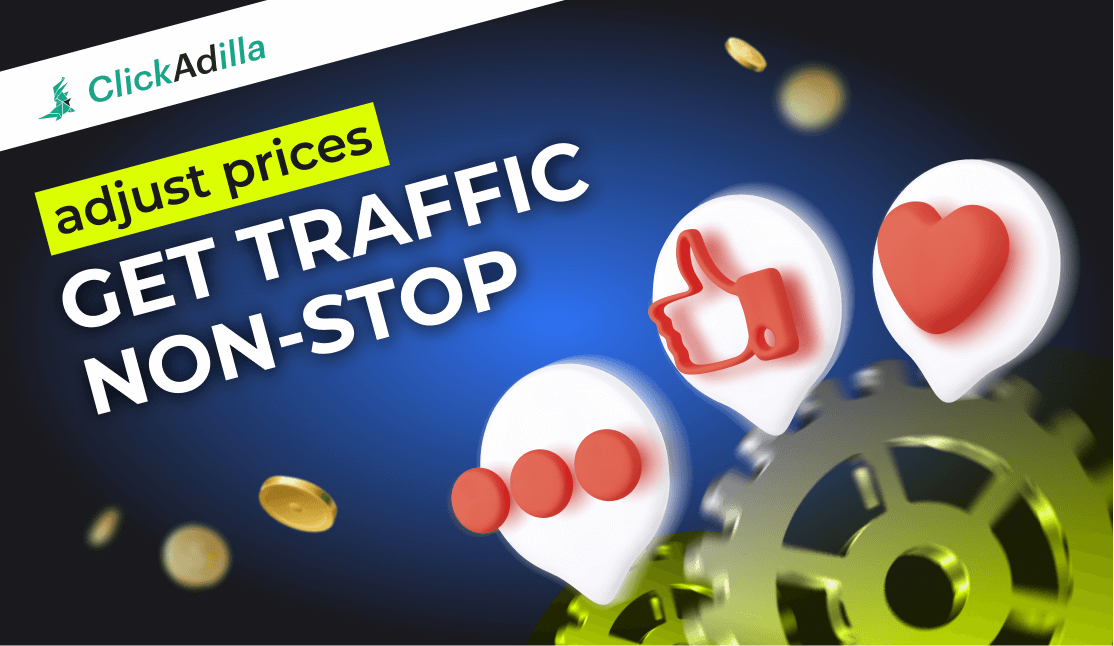 3. Ask your account manager. You may always consult with your personal account manager. We are in to maximize your profits!
How do I know what GEOs to target?
ClickAdilla team tries always to cover the events profitable for our clients. Thus, we provided the TOP GEOs for the World Cup 2022 in Qatar and are collecting data to provide you with the TOP GEOs on Christmas and the New Year activities. But if you want to always know what GEOs "hype" and what is trendy and some definite vertical -
We publish the most interesting stats there every week and provide the info about trends in the world of affiliate marketing.
Can I get HELP with CREATIVES?
Yes, sure you can! We would like to remind you that ClickAdilla's design team will provide you with absolutely free creatives if you need them.
Watch our special video on how to get free creatives 👇
Conclusion
Now, you have all the tools that you need to get your share and win big at the World Cup 2022 in Qatar. Contact your manager if you need advice or any help. Create your campaigns and monetize them with ClickAdilla 👇