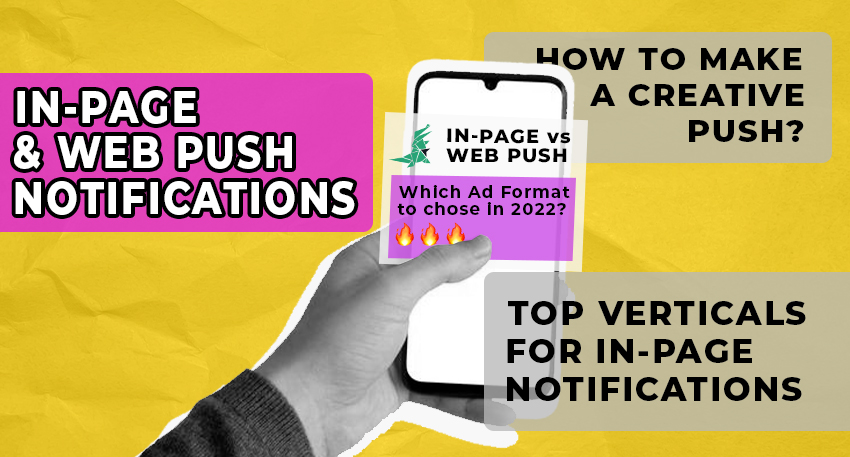 What are the differences and similarities between these extremely popular Ad formats and which one to choose in 2022?
▶ Successful Creatives
▶ Top Verticals for In-Page Push
Similarities and Differences. What to choose in 2022?
What are Web Push Notifications?
The web push notifications are notifiers that users can receive via desktop web and mobile web. A push notification is a style of alert message that slides into the right hand corner of the desktop screen, depending on the operating system, or appears on a mobile device much like a push notification delivered from an app. Users receive web push notifications on their desktop or mobile screen whenever their browser is open, regardless of whether they are on the website.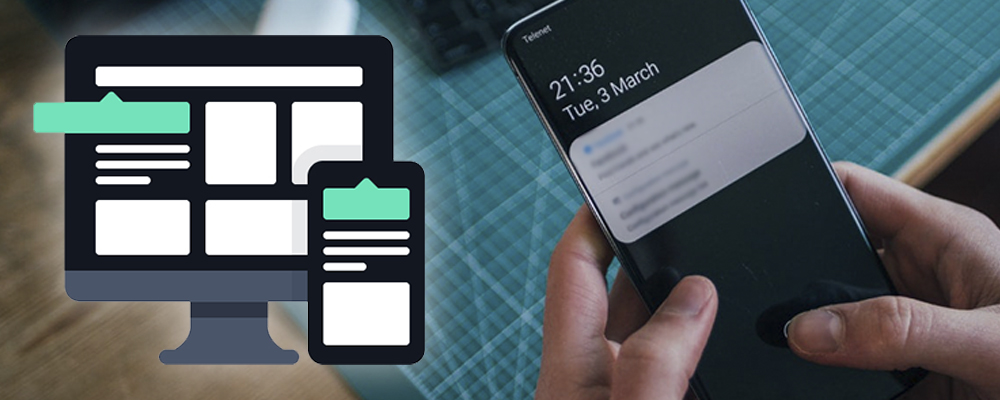 In this permission-based engagement, the visitors are asked if they would like to receive notifications from the website/brand or not. As soon as the visitor approves, the website has a subscriber and is ready to send them notifications and make them a part of the eCommerce journey.
Advantages of Web Push Notifications
1. High Opt-in Rate
The reason why web push notifications have a higher opt-in rate than emails is that they require only one single click to begin the process.
2. Real-time Quick Delivery
Any message or update gets delivered to the subscribers immidiately, which makes real-time reach high.
3. Higher Engagement
One tap is enough to take the user to the specified URL.
You will surely experience a higher engagement rate if you can attract your audience with your notification headline. Be sure that your triggering notifications grab the attention of your audience and avoid click-baiting headlines.
4. Increase your Website traffic
Web Push Notifications can significantly increase traffic to your website. The message should contain something of value to the user.
5. Visitor - Subscriber - Customer
One of the most effective ways to encourage your subscribers to shop is with Web Push Notifications.
Visitors who subscribe to receive notifications are impressed with your products or services, so they do not want to miss any future updates from you.
6. Increase Conversions
You can ask users to subscribe to specific product-related notifications and notify them later if there is any update. Notification related to the fall in the product price or the product back-in-stock creates higher chances of conversion. So basically you can retarget the users and persuade them to purchase the product which they desired earlier.
What are In-Page Push Notifications?
In-page push traffic is a relatively new ad format that appeared at the beginning of 2020 and proves to be still effective in 2022. The main advantage is that users do not need to subscribe to receive in-page push notifications.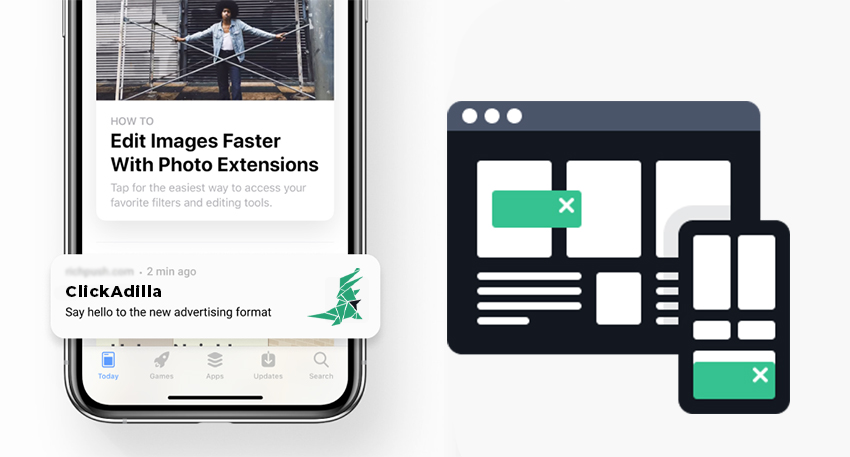 Broad but personal
Although in-page push ads reach a much broader audience than web push notifications, they are just as user-friendly as classic push campaigns.
More users than before
In-page push advertisements work on all desktop and mobile devices, including iOS, since they are actually banner ads. As a matter of fact, this is great news, as iPhone users were left out of the push advertising picture for quite some time.
Immediate and convenient
An in-page push ad appears immediately to the user after a bidding auction is won. In-page push ads are sent to users' devices when they engage with publishers' websites, not when they don't actively use them (as with web push ads).
You only pay for actual clicks
In-page push ads work on CPC (Cost-Per-Click) cost model only. This particular cost model, also used for push ads, allows advertisers to only pay for actual clicks. As in-page push ads are displayed not only to subscribers, but to all users visiting a publisher's website that matches the targeting of an in-page push campaign, this seems like a fair way to ensure that you are receiving only high-quality audiences.
Comparison of two Ad formats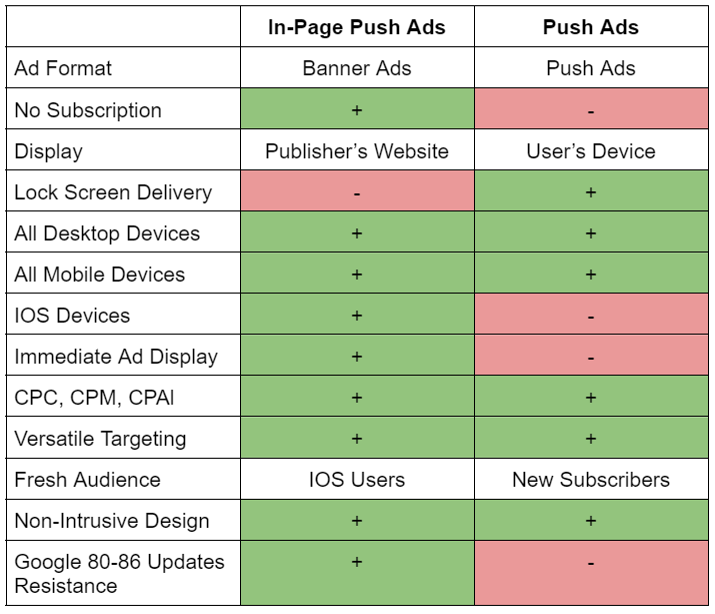 Basing on the analysis it is worth saying that web push ads are a profitable format, but absolutely replaceable in the nearest future. The excitement surrounding them is already ending, and the next in-page competitor has already shaped a new reality that is much more powerful and intriguing.
Successful Creatives
Icon
For mobile traffic, the icon is perhaps the most important part of a push ad since that is the only image the user will see on the screen. Thus, the better the icon, the more clicks the push gets.
The best option is a large object without any useless elements.
Main image
In contrast, if ads are received on a computer, it is the main image that initially grabs the attention.
The idea is similar: no additional small objects that will confuse the recipient. Best works placing 1-2 large objects illustrating or containing happy people/ bright colors/ options before and after/ result.
The title and the text of the message
Your mission here is to attract the user to read more in no more than 3 seconds as that is the average time period during which the reader analyzes the heading and makes a decision on it. Try to focus on the reader and his/ her needs and provide the latest actual information, promise to achieve the goal if you are sure you can do it. Additionally, adding emojis to the heading and the text is always a good idea as they convert up to +10%.
Top Verticals for In-Page Push
Lead Generation
Surveys & Sweepstakes
Downloads
E-commerce/Travel
Dating
Sports Betting
Hobbies & Education
Adult
Gambling
Antivirus