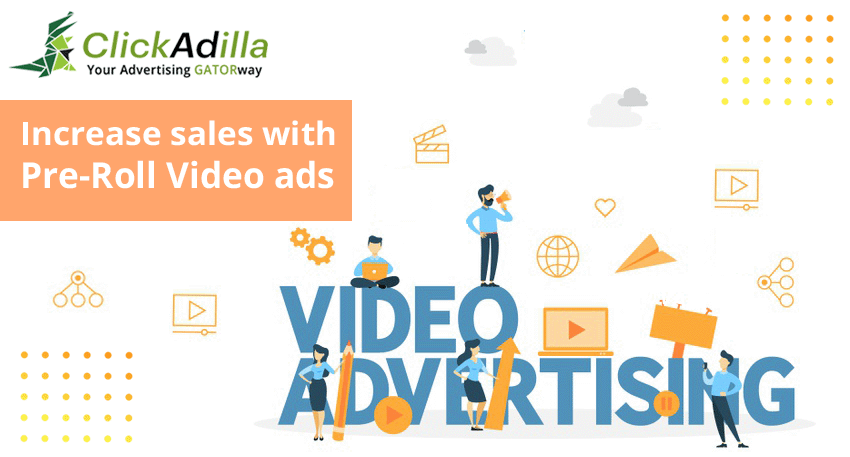 Instream video ads are suited not only for building brand awareness, but also for driving conversions. Prerolls could be an excellent channel for affiliate marketing offers too. Learn more about the features of running video ads in our network.
Quick navigation ⤵️
▶ Video Ad format is King
▶ Video Ads in Affiliate Marketing
▶ What are VAST and VPAID?
▶ Benefits of Pre-Roll ads
▶ How to make an effective Pre-Roll ads
▶ Components of a great commercial
▶ Programmatic video advertising
▶ Native Roll
▶ Video Slider
▶ Features of video ads in our ad network
Video Ad format is King
The increase in consumption of video content as a result leads to an increase in the demand of advertisers for this format. Brands increasingly invest in digital video content. In the US spending on this type of content is growing by 12% annually, or $2 billion in numbers. And the potential of video ads is enormous.
93% of businesses use branded video ads in their marketing strategies. Last year this indicator was at the level of 81%. This rapid growth is due to the positive ROI that video marketing provides.
▶️ 89% of marketers get a positive ROI.
▶️ 83% marketers gain new customers as a result of video marketing campaigns.
▶️ 87% have seen an increase in web traffic from video ads.
Video Ads in Affiliate Marketing
Most affiliate marketers don't even consider the possibility of leveraging video pre-roll advertising in their campaigns. Well, they should. A lot of our advertisers obtain fruitful results. That's why:
⚫ Video drives purchase intent and sales. It's excellent to introduce a product or service.
⚫ Product related videos on landing pages are capable to boost conversion rate by over 80%
⚫ Videos are more user-friendly content. 59% of people prefer to watch a video rather than reading a block of text.
Combining video pre-rolls with display ads will improve the impact of your marketing campaign. What matters even more, is the variety of potential customers you can get via different formats in one ad network.
Best performed niches for pre-rolls in ClickAdilla:
☑️ Webcams
☑️ Nutra and adult offers
☑️ Video games
☑️ Betting and Gambling
Besides linear video ads, you can also use YouTube videos for promotion on our network.To do this, you need to create a VAST (VPAID) tag.
What are VAST and VPAID?
What does VAST mean? VAST (Video Ad Serving Template) and VPAID (Video Player Ad Definition) are the most popular ad standards. Long story short - these scripts provide data from server to video players. For example, it provides information about video length, CTA button, whether ads can be skipped etc. Also it allows advertisers to measure ad performance.
Unlike VAST, WPAID allows you to serve interactive preroll ads to users. We won't go deep into the technical specifications, but you can find them in this article if you like. VPAID vs. VAST. What's the difference?
Benefits of Pre-Roll ads
☑️ CPM is 2-3 times lower than Popunder.
☑️ Storytelling. Video tells your story better than other formats. The emotional impact of video ads is significant.
☑️ Video Pre-Roll is almost 100% guaranteed to be viewed.
☑️ Skippable pre-rolls are the least irritating.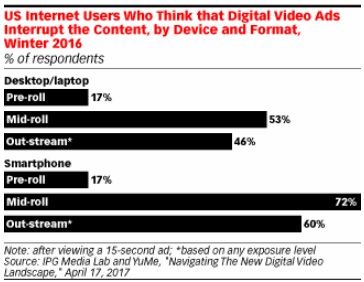 Benefits of video marketing for business are clear. It's definitely worth it. According to an official YouTube survey, one in three marketers believes pre-roll is the most effective ad format.
How to make an effective Pre-Roll ads
Nowadays, video creation is not necessarily an expensive approach. And no need to be an experienced video producer to make a stunning video. Video production has become available to anyone with a computer and a smartphone. It's more cost-effective than ever. You can create cool video ads in minutes using our in-house video maker, called Motion banner. Or use any other online movie maker. There are a whole bunch of them on the net:
- promo.com
- bannersnack.com
- canva.com
- moovly.com
- biteable.com
- animoto.com
- clideo.com and others.
Intuitive interface and ready-made templates will allow you to easily create quality videos in minutes. The rest depends only on your imagination.
Some useful practices:
Make content that will shock viewers. A striking example is a series of commercials for Old Spice with Terry Crews. Such ads have a 99% chance of going viral.
The use of sexy illustrations is a popular marketing tactic. Because it immediately grabs users attention. Moreover, this simple trick is suitable in 99% cases: food, clothes, nutrition, beauty, fitness etc. Top Sexy Commercials of All Time.
Practical value – provide people with a practical value. So they will share it with others or will bookmark your video for future usage. A good example is Barclays App Pin reminder.
Emotional ads. Emotion is one of the main reasons people choose to use a particular brand. To get people to buy from you, use the following examples of emotional triggers in your ad: happiness, fear, trust, sadness, anger, guilt or leadership. Remember that, people buy emotionally, not logically. Milton's lovely story addressed to millennials.
Spy on your competitors. There is no need to look far. Open YouTube, Facebook, Instagram or TikTok and get inspired by the ads that will be shown to you.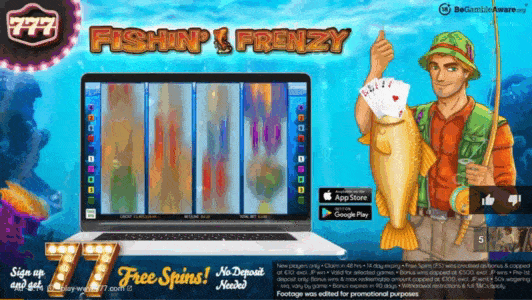 Components of a great commercial
To make the most of your advertising video campaign, you should make a cool pre-roll. Create pre-roll creatives shorter. Make a clear message with and add a call-to-action. Show them their benefits if they sign up now.
☑️ Clear message
☑️ Call-to-Action (link to the website)
☑️ 10-30 seconds duration
☑️ Pack the most attention-grabbing content into the first 10 seconds.
☑️ Relevance to the audience (targeted)
☑️ Skip option
Programmatic video advertising
In case you make a wonderful video clip, then it's time to get it in front of your target audience.
With our self-serve programmatic platform you can set up and control your ad campaigns yourself. Value of programmatic video advertising in providing ad inventory from multiple publishers. So you have access to advertise on thousands of mobile, desktop websites and even apps. Advertising inventory is bought in real-time auction mode. The buyer with the highest bid gets the ad slot. This is the most efficient and targeted buying.
We sell In-Stream Video Pre-rolls on CPM. Minimum bid starts at $0.35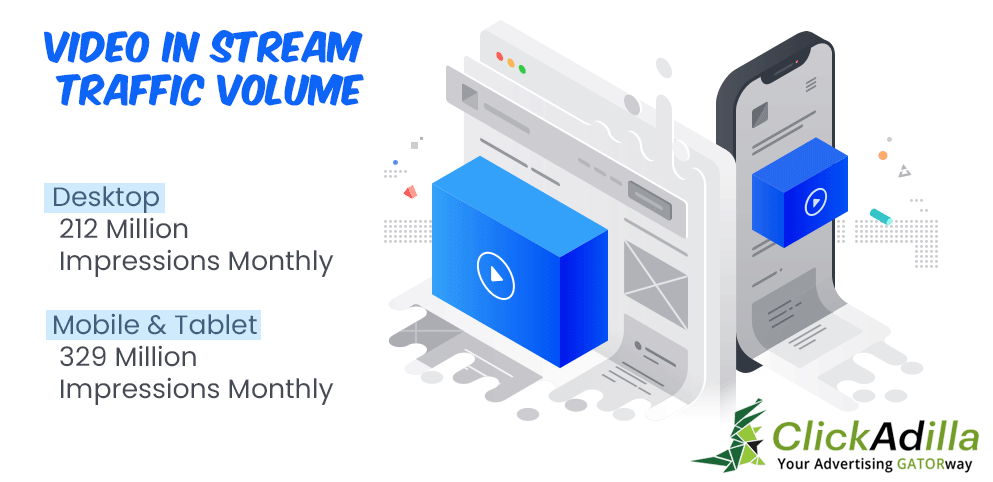 Native Roll
This is an outstream ads that don't require video players to run on the website. Video automatically plays in silent mode when it comes to the users' . As the user scrolls down the site below the video location, the video is paused. A good example is Facebook video ads that appear in the feed.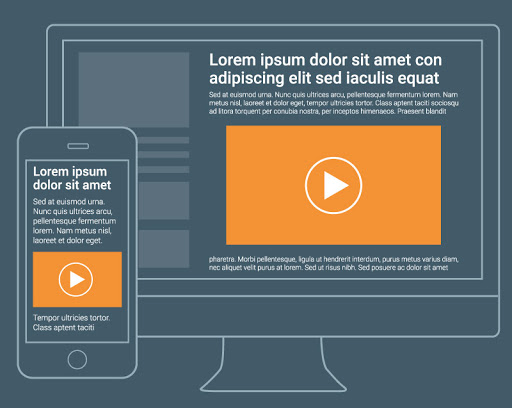 Just like native banners, videos are shown within the content. Since outstream video ads can be scrolled through, they are less interrupt users' experience. But in case the user is intrigued, he will turn on the sound and watch the video. This video format grabs users' attention and retention rate is 25% higher than In-Stream. So native rolls are suited for promotion of long commercials and advertisers get quality conversions eventually.
Video Slider
It's another widespread outstream ad placement. It looks like a banner that displays once a website page is loaded. Video slider appears on the bottom right side of the page partly overlapping the content. Just like native rolls, it automatically plays without sound. Banner floats on the page until the user doesn't skip it.
Unlike a static banner, this ad unit makes it possible to hook the user with great content. Keep the ads shorter and offer an instant value to get users to click through to your offer. Video slider is a spectacular and eye-catching ad placement that helps advertisers to boost conversions.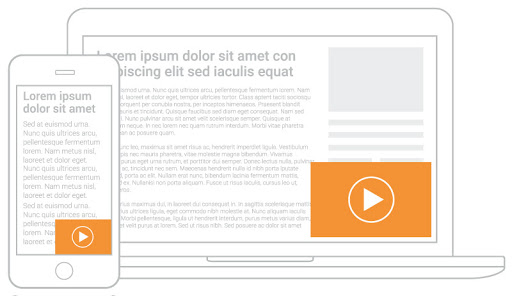 Features of In-Stream video ads in our ad network
✔️ 10 seconds skip. Enough to grab the viewer's attention with your ad message.
✔️ Low competition. Accordingly - low prices.
✔️ High volume. Over 550 million impressions monthly.
✔️ Frequency capping. Limit ad impressions for each user.
✔️ 9 targeting options. Reach your audience by GEO, device and other options.
✔️ Detailed Statistics. Analyse and optimize your campaigns.
✔️ Adult creatives are allowed.
✔️ VAST & VPAID support.
If you haven't tried video ads yet, then now's the right time to make your first marketing video.
Feel the power of Pre-Roll ads in ClickAdilla.
Create an effective video campaign today!