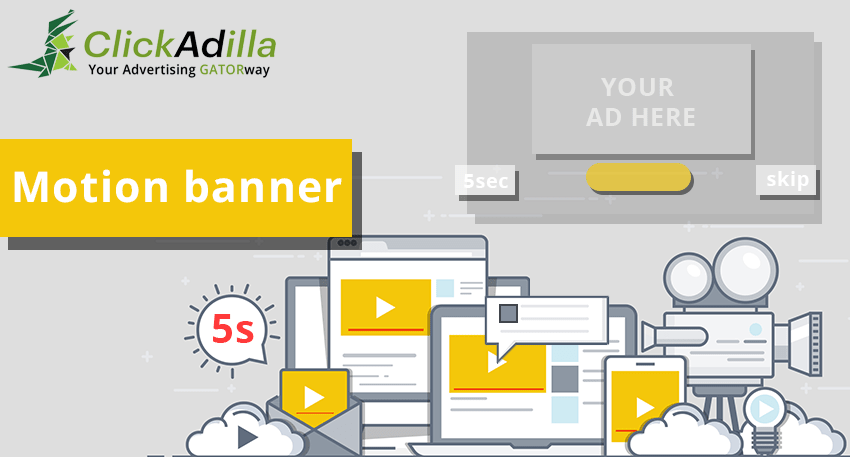 Create videos in minutes with our New Branded commercial ad maker. Motion Banner is an In-Stream Ad type that has the highest visibility score and CTR. Try it now!
Quick navigation ⤵️
▶ Reasons to create a motion banner campaign
▶ How to create In-Stream motion banner?
▶ Here is an example:
▶ Technical requirements
Motion banner - new ad placement that captures full attention of the audience.
Motion banner, as a classic Pre-roll video, is displayed before the video, without the ability to close it for a while (skip time is 5 sec).
Motion banner consists of an image, title, description text and a button with customizable colors.
Reasons to create a motion banner campaign
The solution for advertisers who want to buy video in-stream Pre-rolls, but don't have a ready-made video commercial.
The audience will definitely see your ad, as it cannot be skipped for 5 seconds.
Animated image, text and call-to-action button grabbing the user's attention. All these details significantly increase CTR of this ad placement.
How to create In-Stream motion banner?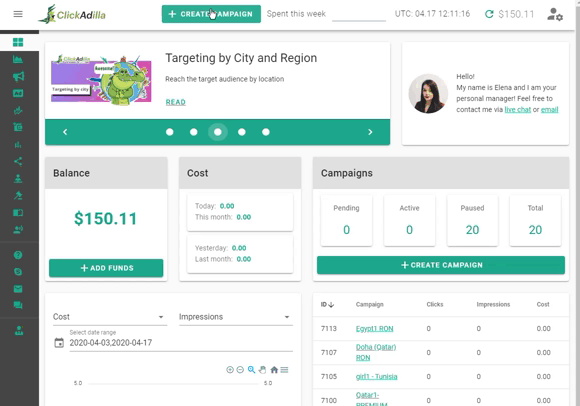 Start to set up a campaign as usual.
Select In-Stream ad format.
Tap on Create a new one.
Select Motion banner ad type.
Insert URL.
Upload image, write text.
Set up the color of the call-to-action button.
Write the name and click on create In-Stream.
Here is an example: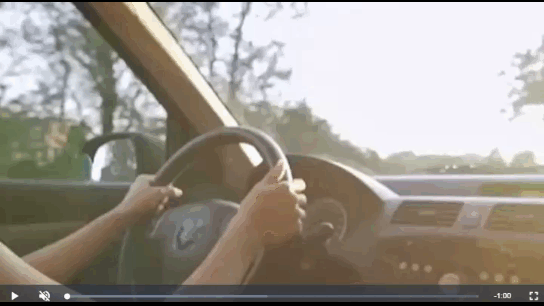 Technical requirements
The recommended size for the image is 1280x720. In case you upload another one, the image will be stretched to fit this size.
You can use images in PNG, JPEG and GIF formats. Max weight is 1 Mb.
These elements are designed to make your ad visible. Your only task is to make the user want to click on the banner. Try to arouse the user's curiosity and desire to find out what is hidden behind your banner. Thus, you will definitely increase your CTR.