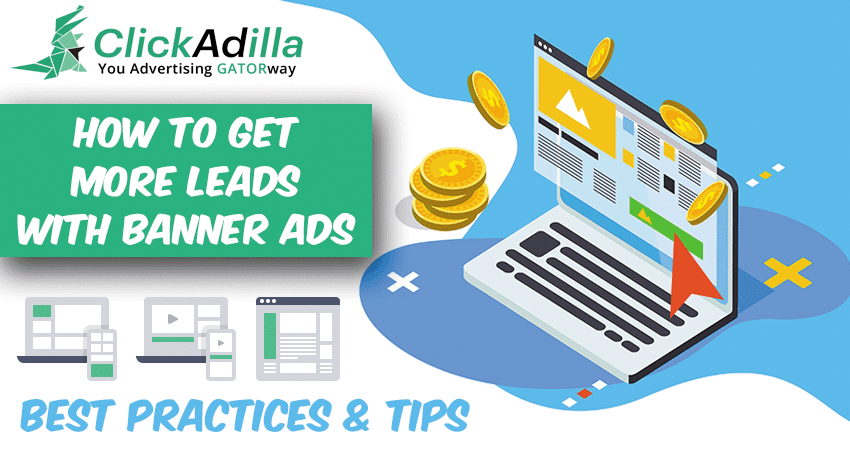 Banner ads best practices and helpful tips to help you get even more quality traffic from your campaigns.
▶ What are banner ads?
▶ Desktop banner advertising
▶ Mobile banner advertising
▶ In app banner sizes
▶ Banner ad best practices
▶ How to make animated banner ads?
▶ How much does banner advertising cost?
▶ Wrapping up
Are you interested in banner ads best practices? What is the format? Are such advertisements still effective? What is a good click through rate for display ads? The answers to these questions are in this article. Let's find out the issue of banner ads best practices!
Banner ads best practices
Online banners are the oldest digital ad format. The first advertisement of this format appeared in the online magazine HotWired on October 27, 1994. The size was 468x60 pixels. What is the reason for this size? Well, the answer is simple. After the publishers have added all the articles to the page, the remaining free space was exactly that size. So the size 468x60 became the first in history and is still used today. It has become the groundwork for the modern banner ad best practices.
Nowadays there are different shapes and sizes, designed for different devices. But unlike the first magazine, advertisers can now buy such advertising through self-serve DSP platforms. This smart programmatic algorithm allows advertisers to reach target audiences through millions of sites and provides detailed statistics to analyze performance. That is why you can get banner ads best practices on ClickAdilla.
This advertising type is one of the most popular ad formats in ClickAdilla. Our banner ad network provides 9 sizes in different locations, native ads, and full-page interstitial ads. This is only from the advertising display inventory.
Undoubtedly, display advertising has its minor flaws: banner blindness and ad blockers. Though if you know how to deal with it you may get banner ad best practices. We want you to understand all the sides of the issue, so we tell you how to overcome it with some useful tips.
Accordingly, the number of clicks on such campaigns is low. For example, 2% (2 clicks per 100 impressions) is a good click through rate for display ads. Despite this, such advertising campaigns still work. The matter is that the marketing industry is one of the most rapidly growing, so all adverts may change to become more comfortable for users. That is why all affiliates should keep up with the times to get the best conversions. Display ads effectiveness depends on a properly configured ad campaign and well-crafted creatives. Further you will learn how to achieve it! You can also read more of our articles to find out even more features to create a campaign that brings high ROI performance.
What are banners?
Such advertising campaigns are a rectangular ad unit that comes in both animated or static versions.
These types of mobile ads are displayed mostly at the top and bottom of the screen and remain in place during the user's session.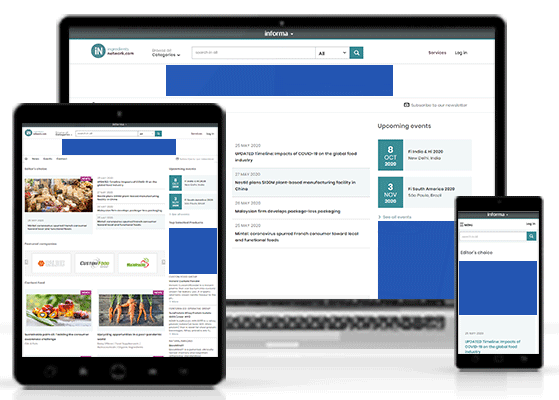 With our advertising inventory you can reach users on any device: mobile, desktop or tablet.
You can create targeted display ad campaigns on your dashboard. Some ad types are designed for mobile devices only, some for desktop. We recommend you split your campaign into several ones to keep the format and get the best statistics as a result. Also we have In-app format. Let's take a closer look at each type.
Desktop advertising

The size 300x250 is the most common format on our network with 500 million impressions daily. It has several locations: at the top, in the middle and in the footer.The minimum price is $0.002.
The size 728x90 is placed under videos. Daily traffic volume - 41 million impressions. The minimum price is $0.002.
The size 160x600, also called Skyscraper. This canvas allows advertisers to place a lot of information into it.
The size 900x250 is the largest banner in ClickAdilla. Usually it's located on the top of the page. It's hard to miss such a size.
The size 315x300 is located among the site's content.
We recommend starting with the size 300x250, since you will get a decent amount of traffic. After tests, you can launch other sizes to scale up your ad campaigns.
Mobile banner advertising

Mobile formats come in two sizes: 300x100, 300x250.
Mobile header appears at the top of the page.
Instant message appears at the bottom of the page. Announcements can be closed at any time.
Mobile Interstitial covers the main screen. The ad can be closed by the user at any time.
In-Video format works like the mobile interstitial, but it appears on video players.
Mobile Underplayer is located under the video player.
Instant message and mobile header are the most performing ad placements.
In app banner sizes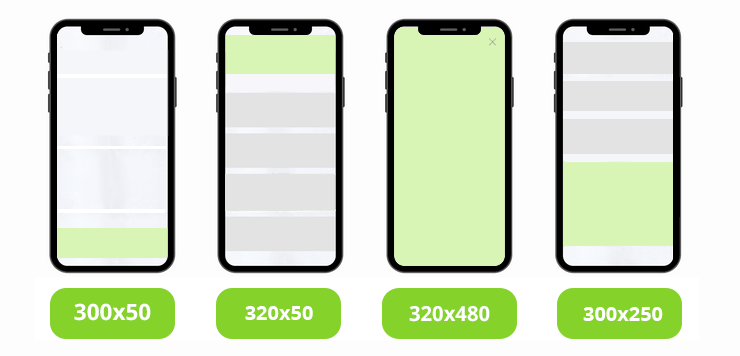 300x50
This ad unit is the smallest available one. You have to craft a short and clear message to attract the attention of potential customers using such a tiny ad space.
320x50
This format is slightly bigger than the previous one. It's the most common advertisement in apps, which fits well with different promo codes and season sales.
320x480
It's a mobile interstitial for in-app traffic. Mostly interstitial ads appear during mobile game level completion, natural transitions, navigation etc. So this way, users' experience is not interrupted at the most unexpected moment. Mobile Interstitial has the highest viewability of these four sizes. It generates good clickthrough rates and increases conversions eventually.
300x250
This is a fairly large size of a mobile device. Typically this advertising size appears within the content feed. Such placements show strong engagement. The size makes it easy to fit your brand story into this advertising creative.
Advantages of In-App advertising
Users spend more time on apps, then on mobile web sites. Mobile app audiences are more engaged, since users find in-app ads visually pleasing. According to statistics, CTR of in-app advertisements is 0.58%, while CTR of mobile web adverts is 0.23%.
Advertising of mobile apps is 120% more likely to convert compared to mobile websites offers. In some cases promotion of mobile apps performs 11.4 times better. Of course, your business niche has a big impact.
The most common advertising offers are casual games. 61% of all installed apps in the world are mobile games. Monetization is the main revenue generator for game developers as most games are free2play.
Ad format best practices
All ad types have some special features. The effectiveness of this advertising format depends on several factors. So let's go into the details.
Call-to-Action button
Keep in mind that text on the button should be clear and concise. Clearly explain what the user can expect after clicking on the ad. The text should motivate users to click. Here are some CTA ideas:
Get a discount
Buy
Get it now!
Get it for free
Click here
Subscribe
Apply now
Here is a good example of a 300x100 px size.

And here is an example of a bad design solution. That is why:
☑ Despite the presence of a CTA button, it is better to use a brighter color.
☑ There is indistinguishable text.
☑ It is better to increase the size of the logo.

---

VPN affiliate programs performing well with traffic in ClickAdilla. Along with VPN, our advertisers launch antiviruses and mobile utilities.
---
Animated and video banners
In addition to the textual component and the choice of color, the visual part is important. So we recommend you not to neglect this step for keeping good traffic statistics.
Motion adverts look more effective and offer more flexibility in creativity. Animated GIF or video format are superior to static ones in terms of engagement. They grab users' attention, drive more clicks and conversions as a result.
This animated format is a good example of effective use of the canvas. Users immediately understand what is at stake when looking at this advertisement. But the main thing is missing here - the name of the game.

Do you like raffles? We do! Wheel of fortune is an evergreen idea for this type of advertising. Usually advertisers use this trick for promoting sweepstake offers.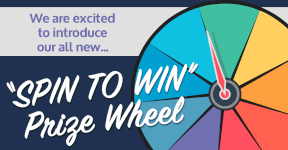 Location targeting
Make your ads more related to the local audience. Use location features to increase engagement rate. Let's take a simple example, you promote a bitcoin offer targeted on Nigeria. Pictures of the local currency, photos of famous people or local media will increase the persuasiveness of your ads. But we also want to add a little but meaningful tip: learn some information about the location before creating campaigns. You should understand the specifics of the GEO for not using annoying signs, words, etc.

Checklist of effective banners
1. One adverts, one idea. Don't try to fit all the benefits of your offer into one campaign.
2. Use your brand's color scheme. Make sure the text is instantly readable.
3. Insert your Logo.
4. Use a clear CTA.
5. Create animated or video creatives. It will bring you more traffic.
6. The size is limited. Check the specifications.
1024 Kb is the maximum size that you can upload on our platform.
After your campaign is ready - ask yourself a question - would you click on this creative?
How to make animated banner ads?
There are a bunch of different online services for banner creation. Here are some of them:
- Bannersnack.com
- Creatopy.com
- Canva.com
- Banner.fotor.com
- Onlymega.com
- Visme.co
- Bannerboo.com
Intuitive interface and ready-made templates will allow you to easily create quality motion banners and videos in minutes. The rest depends only on your creativity.
Get inspired by designs of your competitors. Find ads that already work with special tools like visto.li, poweradspy.com, spyover.com.
The following spy tools are designed for adult ads: spy.house, spyteg.com, adplexity.
How much does banner advertising cost?
You can buy display ads on CPM or CPC. Bid starts at $0.002.
Which one payment model is more profitable? It depends on CTR.
Launch a campaign on CPM if your advertisements have a high CTR.
Here we compared these models.
0.35% is an average CTR. 0.6 % and higher is a good click through rate for display ads.
Use our Traffic Chart tool to check traffic volume and prices for required GEOs and ad formats.
Advertising tips
1. Use capping. This feature allows you to show ads to a unique user once a day.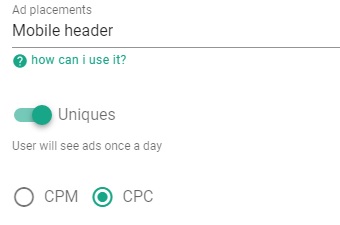 2. Use targeting features to increase the relevance of your ads. On our platform you can tune location, language, time, operating system and other targeting options.
3. Create separate ad campaigns for each desktop and mobile device. Thus it will be easier to understand the effectiveness of campaigns and better control over bids.
4. Test at least 4 different banners.
Wrapping up
It is no wonder there are questions around the effectiveness of display advertising. Ad blockers and 'banner blindness' lead to low CTR. Of course, there are challenges to display advertising. However it's still an effective way to reach more people in more places online.
Display ads can help you promote your business when people are browsing online, watching videos, or using mobile apps. As we mentioned above, there are wide targeting options in ClickAdilla. You can launch banner ads targeted for any device, operating system, GEO, carrier, IP ranges, language etc. Creating quality display ads and using all the available targeting options, you will stand a chance of getting better results.
Reach out to your account managers to get assistance with fine-tuning a campaign.