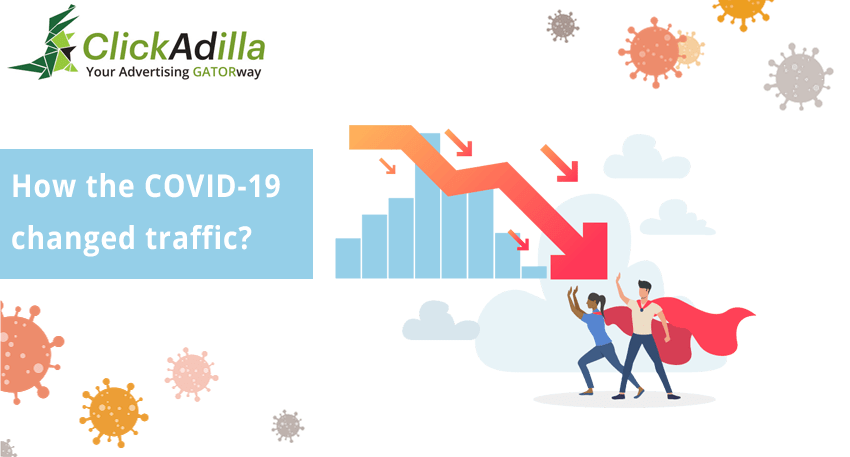 ✅ Impact of COVID-19 on affiliate marketing. ✅ Adult traffic has grown. ✅ Affiliate marketing verticals that are booming today. Check it out!
Coronavirus impacted all spheres of economic activity and our lives. Many businesses are closed. Most people are trapped inside their homes. Some of them are working, some are facing layoffs.
And this time people spend much more time surfing the web. Despite this fact, Google search traffic goes down. Because people don't search something – they are using the internet to work and for entertainment.
Search traffic has dropped dramatically in such niches as: travel, transportation, manufacturing and real estate. This is obvious since many countries have closed borders for tourists, factories are closed and people try to minimize in-person meeting meetings.
On the other hand, traffic of streaming platforms such as YouTube and Netflix has grown. They even had to reduce the quality of videos due to the traffic congestion.
Another industry whose traffic has grown is adult entertainment. In our ad network the most part of traffic comes from adult sites. So traffic from our sources has increased.
We have gathered verticals that are booming today:
Crypto / Forex / Finance offers
People are highly interested in online money-making opportunities.This is especially true for U.S. citizens, where the number of unemployed increased by 6.6 million in 1 week.
Online Gaming
During the time of lockdown, people are looking for ways to be entertained. The online gaming industry is definitely reaping the rewards already.
Dating & Adult chats
The longer people spend time in self-isolation, the greater the desire to e-meet with someone or just relieve stress.
Sweepstakes
Evergreen niche that doesn't lose its relevance.
Tips for affiliates:
✔ Try GEOs where the competition is not so high and there is enough traffic.
✔ Don't forget about your landing page. A good landing page will boost your ROI by 50%.
✔ Conduct a/b testing using our smart rotator.
✔ Use our smart-bidding feature to save money.
✔ Target fresh users to increase your CTR.
Affiliate marketers should search for opportunities and change it's business strategy if needed.
It's a struggling time, but when one door closes, another opens. Explore new verticals and stay safe!