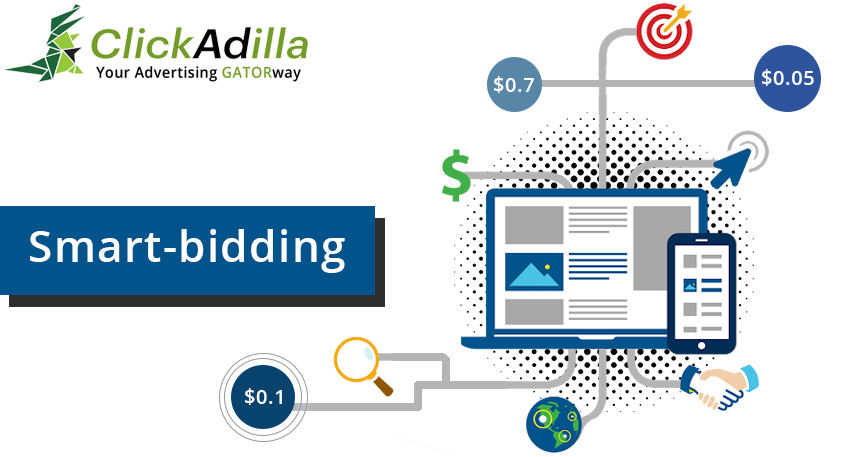 A new way to decrease wasted ad spend. Smart bidding finds an advertiser with the smallest bid and adds a slightly higher rate to it.
We've added cost per click pricing option. Now you can choose between CPM and CPC.
Read more about this ad format here.
Advantages of buying Native ads on a CPC basis:
- You pay only for clicks, not for impressions.
- Transparent analytics model.
- It's easier to calculate your budget and optimize your campaign.
>> Launch campaign <<
Smart-bidding
Meet our new feature that will save your money!
Smart bidding works as follows: it finds the advertiser with the biggest bid, then, the system finds the next smallest bid among advertisers and adds a slightly higher rate of your closest competitor.
For example:
There are 2 advertisers who compete in an auction for an ad slot. The first advertiser set a bid at $0.5, the second - at $1. The second advertiser wins that auction and Smart bidding set his bid approximately at $0.55.
In general, the purpose of the Smart bidding is to reduce advertiser's costs.
How to use it?
Creating a web push creative, select a Smart type.
Add creative as usual and save it.
Set up a campaign with this creative.
That's all, Now you try 😉

If you have questions, please, contact our support manager via live-chat or Skype. We're here to help you 24/7!