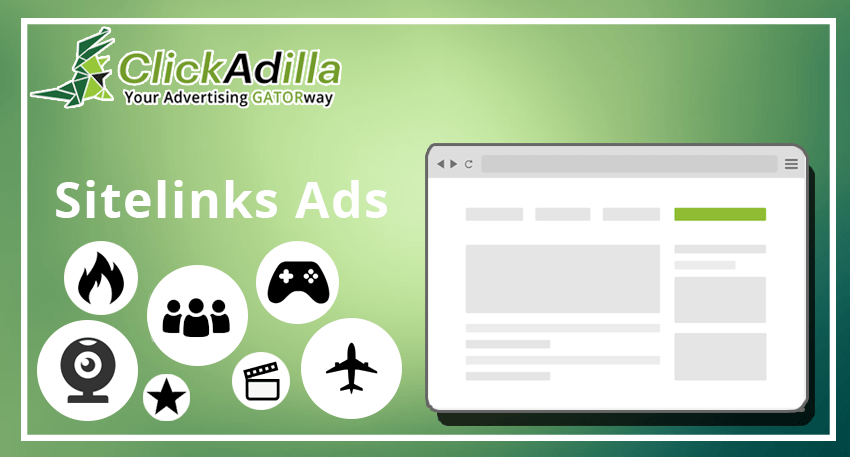 Direct link ads are one of great strategies in affiliate marketing. Now you can place direct link ads to your site in the navigation of a site. CPC and CPM pricing models are available. Top performance verticals for ClickAdilla traffic sources.
Quick navigation ⤵️
▶ Pricing models
▶ Verticals
▶ How to create it?
Meet our new ad format - Tab direct link ads or Navigation bar link.
This is a button on the website menu.
✔️ Tab-link ads is available on our Premium sources. You can find a list of these sites when creating a campaign.The button is located in the site navigation, therefore it has a high CTR.
✔️ We sell no more than 2 direct links ads on one site.
✔️ Since we have a bidding system, an advertiser with the highest bid will get the 1st placement. The second link will be given to another advertiser.
✔️ Website link ads also work on mobile devices. The button text is located on the main page, not in the burger navigation.
Pricing models
You can buy it on CPM, CPC or CPT (flat) pricing models.
We have over 75'000 clicks daily worldwide.
Minimum bid starts at $0.01
OUR TOP-10 GEOS:
India
USA
Germany
Japan
France
United Kingdom
Italy
Canada
Spain
Thailand
💡 Check actual prices and volume of traffic in the Traffic chart.
For the best performance, the content on the tab-link should be relevant to the site. Therefore we recommend to advertise sites with
the following content
Verticals
Virtual Reality content
Paid sites
Dating
Adult Games

How to create it?
1.Click on Create tab-direct link on your dashboard.

2. Fill in the information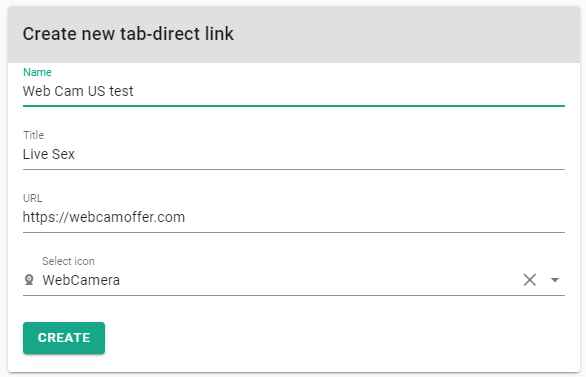 An example
3. Create campaign and select your ad set to use.
---
Tab Direct link is a flexible ad unit that provides advertisers with an engaged audience. High visibility and CTR will bring you a large number of visitors that will convert into leads eventually.
Don't hesitate to contact your personal manager or live-chat support. We're here to help you 24/7.