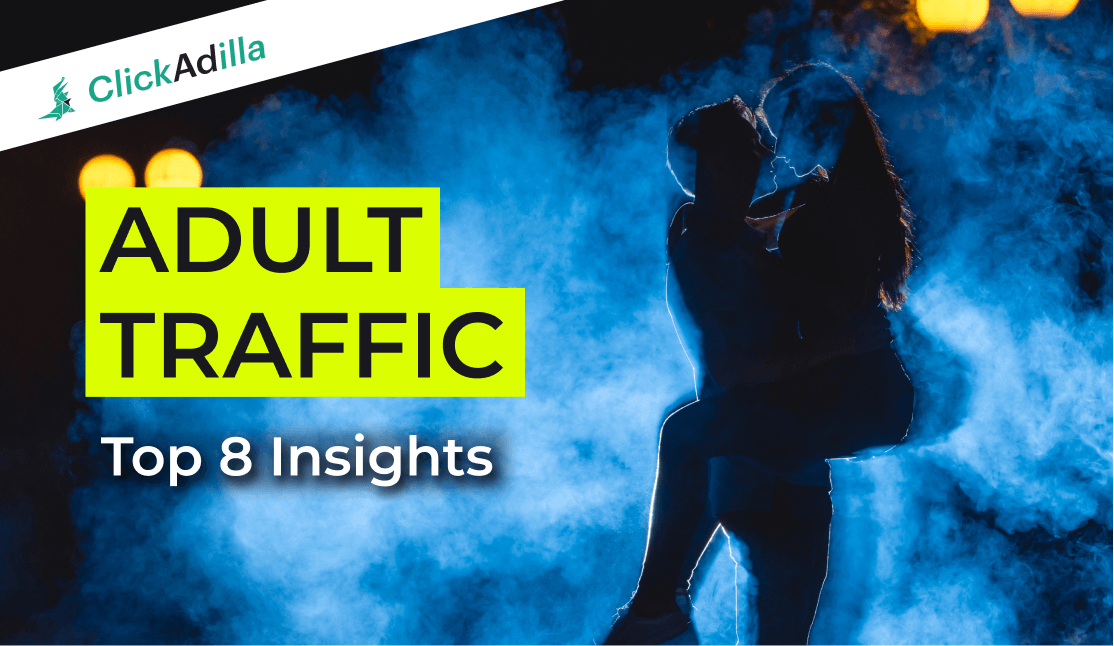 Adult traffic content is not only a way to relax, but also a way to make money. Today we will share with you the features of how to run advertising campaigns and get quality traffic to increase your profit in affiliate marketing.
Want to buy adult traffic? You're in the right place!
Adult traffic content is not only a way to relax, but also a way to make money. Today we will share with you the features of how to run advertising campaigns and get quality traffic to increase your profit in affiliate marketing.
Adult traffic content is not only a way to relax, but also a way to make money. It is a huge industry that may be worth up to $100 billion. These websites attract a large amount of visitors. Today we will share with you the features of how to run such advertising campaigns to increase your profit in affiliate marketing.
Table of contents:
Premium traffic sources and websites
Dating affiliate offers


Tired of reading? - Watch our new video on YouTube 👇
Adult traffic website advertising
Since most of these websites are free - selling ads is the main way to earn money. Usually, advertisers get traffic through ad networks.
According to statistics 87% of U.S. adults aged 18 - 35 watch 18+ videos at least weekly. This is a huge amount of traffic that site owners of course monetize.
This has many advantages, like targeting options, real-time statistics, high traffic volume and availability of different ad formats. In one word, anything you need, and yes, we own it. Ad formats are one of the most important aspects, so let's stop here.
Best Adult ad formats
In ClickAdilla ad network you will find all relevant adult ad formats you need for your product and service.
If you are new to affiliate marketing and, namely this niche, try ad formats with the cost-per-click model.
In our ad network you can run CPC campaigns with the following ad formats:
Banner;
Web Push;
Native Ads;
Tab link.
Each of them has its own advantages. To decide what ad format you need, read more about each of them here 👇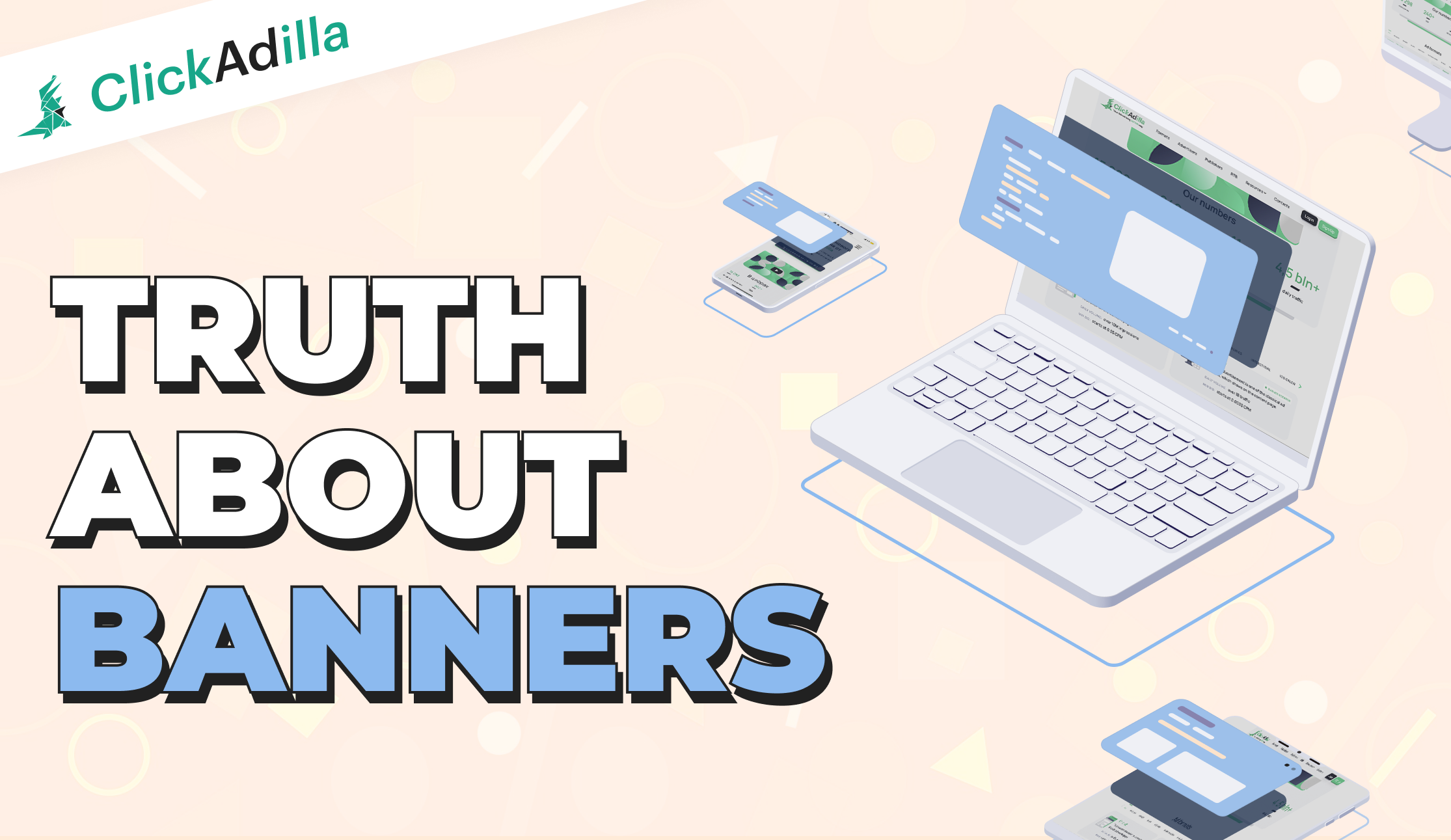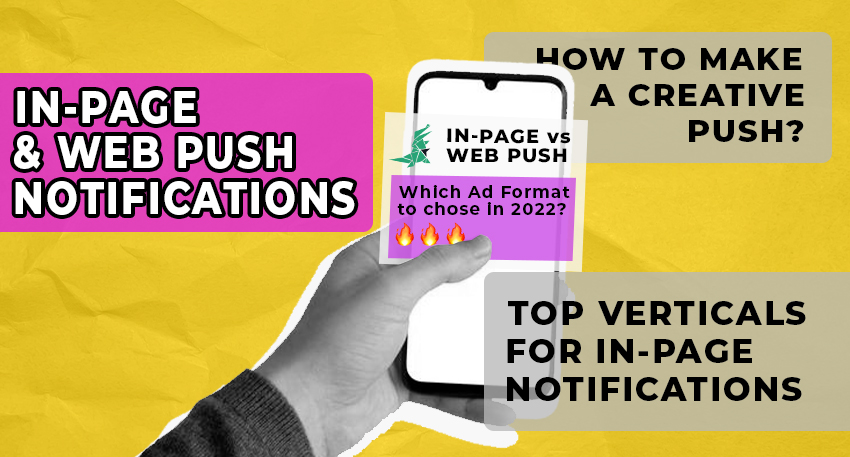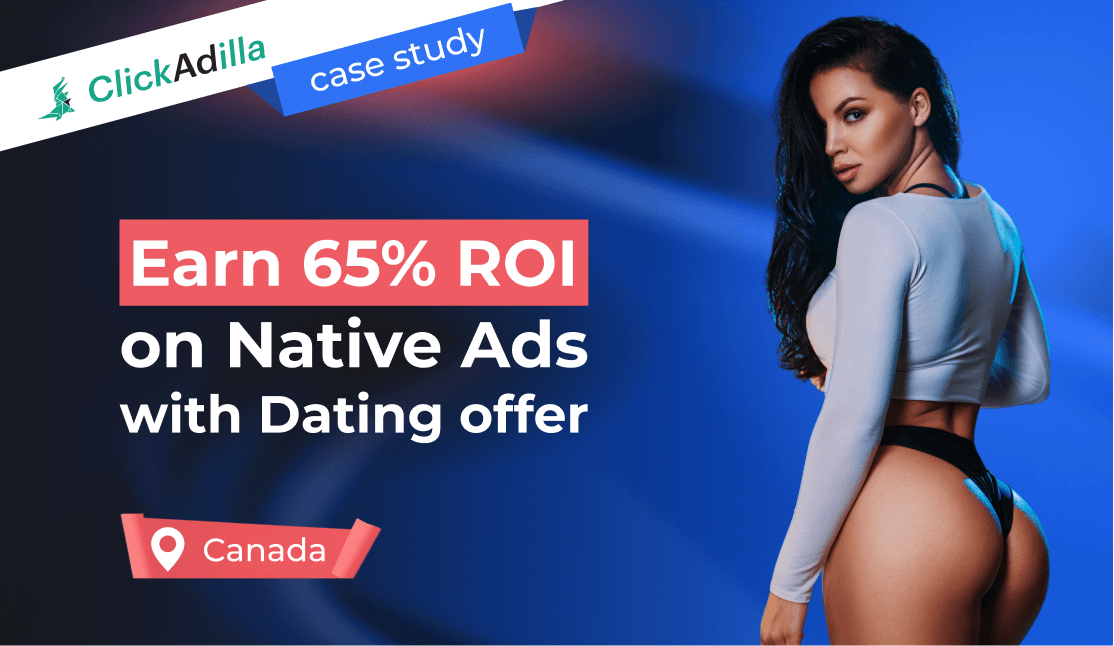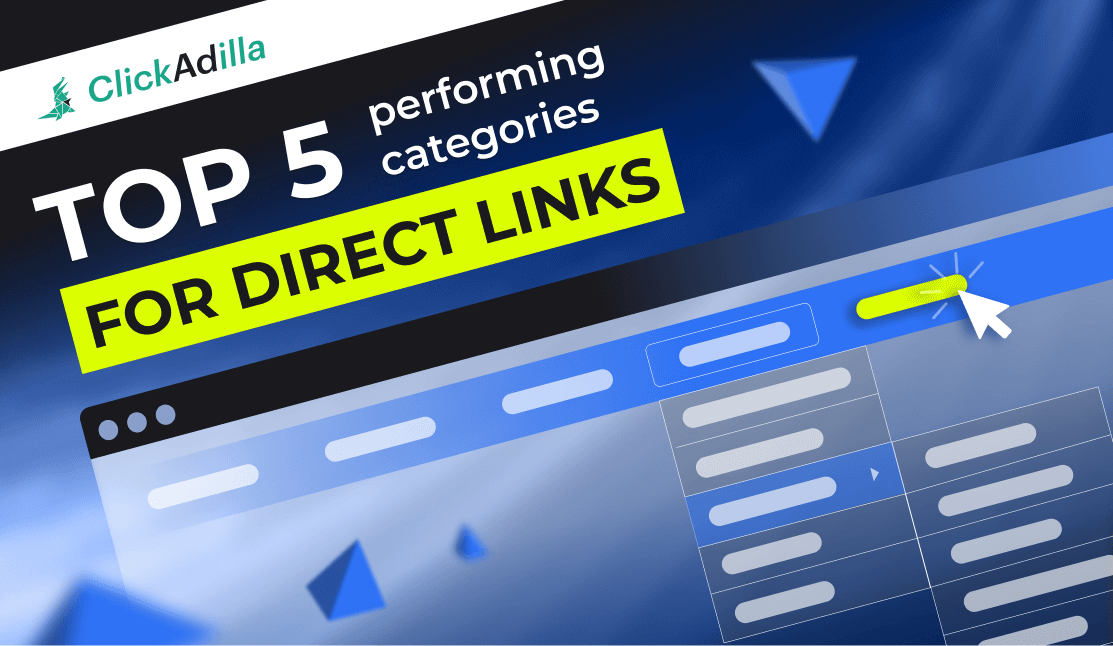 *Please contact our support team or your personal manager if you have any questions. Our dedicated account managers will be happy to help you out.
Adult media buying
How much does it cost? Such kind of traffic is much cheaper than advertising via Facebook, Google and other platforms.
In ClickAdilla cost per click is less than $1. It depends on the ad format and targets you use.
For example CPC banner recommended price may be 0.002 while for instream it is - 0.34.
We sell traffic on an auction basis. This means that the advertiser with the highest bid gets all the traffic. However, there are no risks to overpay since we have a special feature called Price box. It constantly analyzes the bids on the market and offers the most relevant price.
If you buy adult traffic and another one from different ad networks, you obviously know that the prices vary. But you can always save more money.
- No overpays anymore.
ClickAdilla team has been working on a feature called "Direct Deals".
Direct deal is a type of sale. It is a process of buying the whole traffic volume from the website for a definite period.
Let us consider an example of promoting a dating offer:
1. Choose one of ClickAdilla's premium websites;
2. Choose one of 13 ad formats (Popunder, In-page/Sticky, Interstitial, Banners, In-app, Web-push, In-stream, Out stream, Video slider, iOS calendar, Native Ad, Tab-direct Link, Gallery).
3. Define your Tier group (For example, Tier-1);
4. Make a direct deal.
As a result, for the whole month, you will get the whole Tier 1 popunder (or banner, or any other ad format you choose) adult traffic from this website.
Read more about ClickAdilla's direct deals here 👇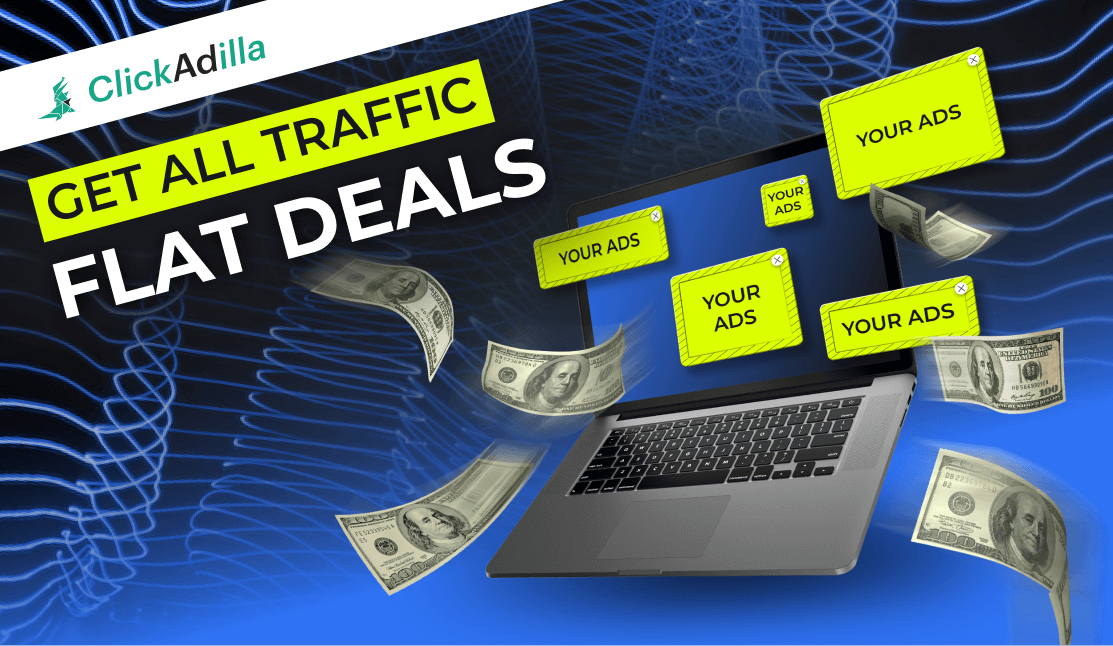 What about the quality?
Premium traffic sources
One of the advantages of our ad network is the huge audience of our sites: over 1 billion unique visitors monthly. Your ad can reach people from anywhere in the world. We provide traffic from publishers (RON) sites and exclusive Premium sources.
You can select required sites during creation of ad campaigns.
Meanwhile, keep in mind that most profitable campaigns need constant involvement. It is not enough to get it once. After the first tests look at the statistics and add to the white list sites, which give you more conversions. Accordingly, add irrelevant sites to the black list.
Targeted traffic
Targeting is essential to make your ad campaign more efficient. In ClickAdilla ad network you can set up such adult ad campaigns using advanced targeting options, such as language, GEO, browser, device type, operating system, IP addresses, wi-fi, etc.
Moreover you can set up targets by geographic location. You can choose locations such as country, state or region and city. This is especially important for local businesses in order not to waste money on irrelevant customers. Also, you can use your own IP addresses.
IP addresses are used to identify the location from which a user is connecting to the Internet. Often, it's used to target mobile carrier users.
Targeting is a key success factor to reach the audience and increase your ROI. Write to your account manager and he will tell you more about the statistics and audience of our sites.
CPA offers
Now we are ready to promote our offer. Wait. You don't get the offer? No worries, let's see what we need for adult media buying.
We would like to highlight dating affiliate offers of the adult ad niche. People who visit such adult websites are more interested in online dating. This is the most suitable audience for this. Dating is an evergreen niche that brings thousands of dollars to affiliate marketers. Despite the fact that many affiliate marketers are already making money from dating, you still can take your piece of the pie.
Advertising on such sites doesn't mean that you can only advertise the same sites. It fits almost any vertical. This is a gold mine for affiliate marketers. You can earn money promoting a wide variety of products from apps to penis enlargement pills.
Running dating offers is a great option for newbies, as this does not require spending large budgets and you may experience adult ad. Our clients often share their experience in the case studies. Check out these ready schemes which you may apply 👇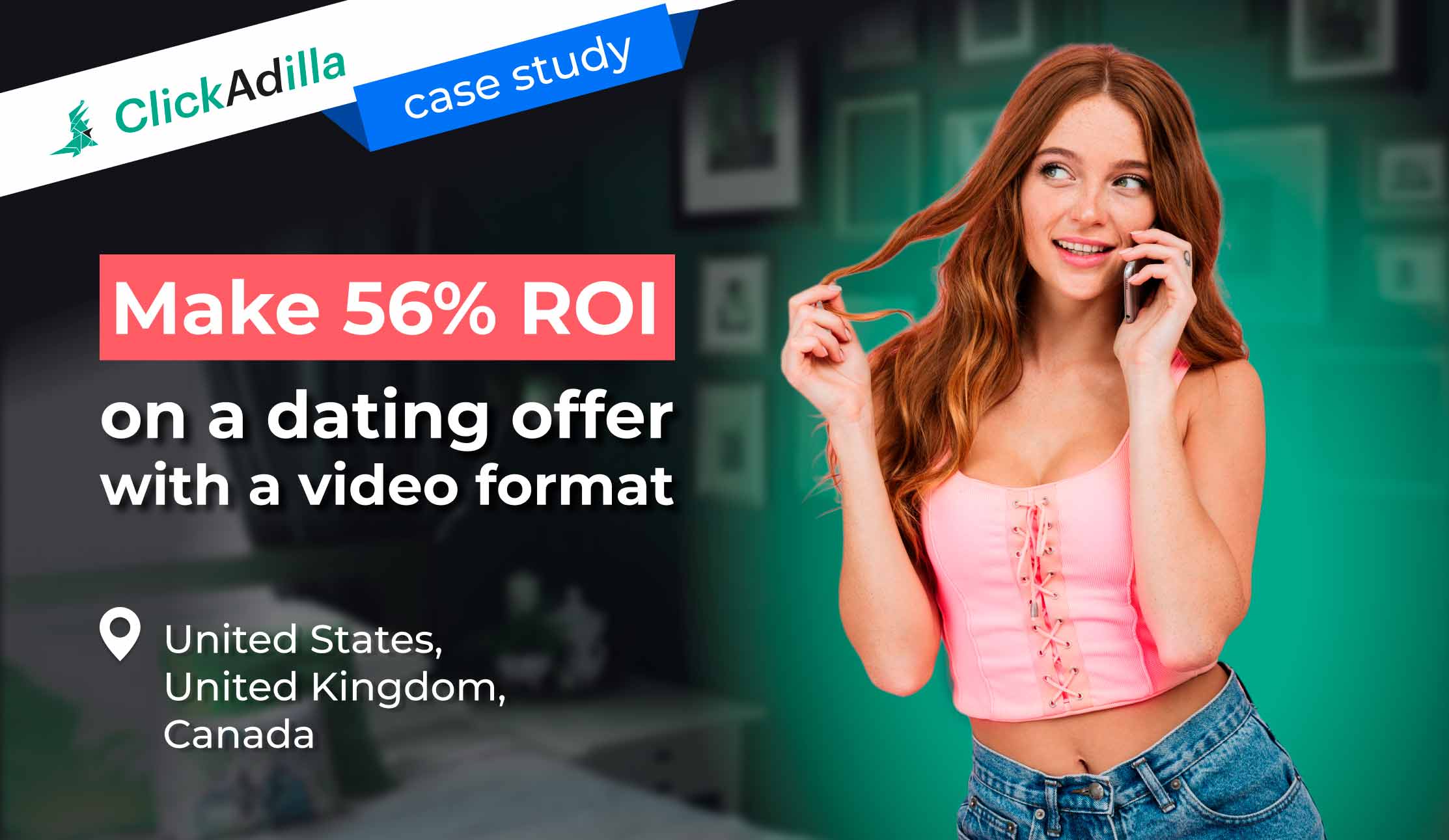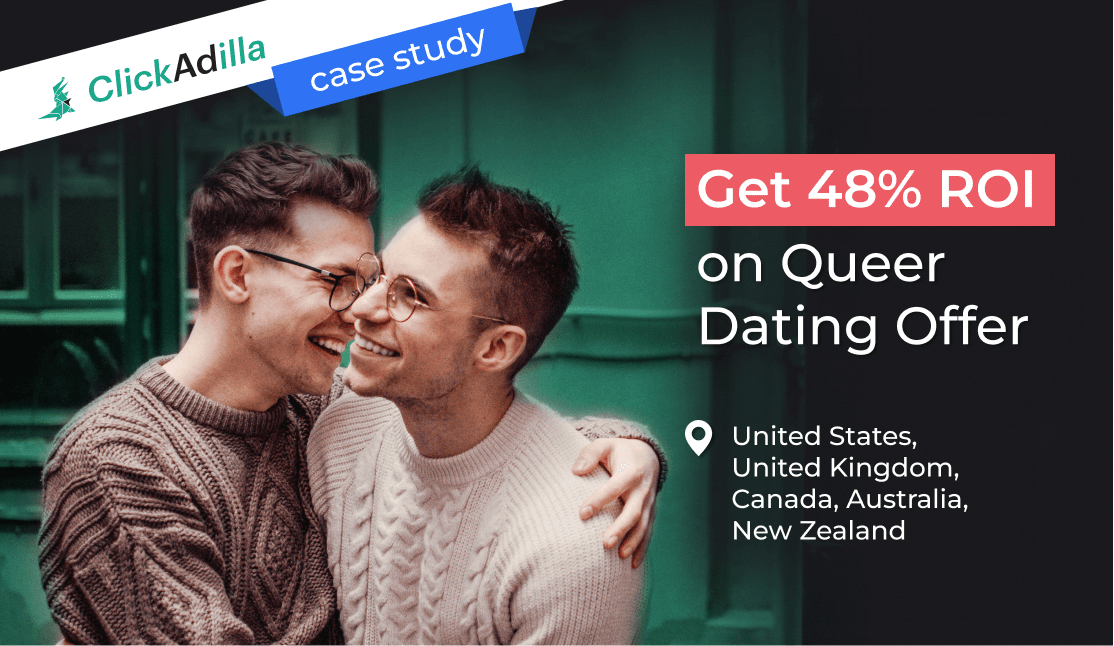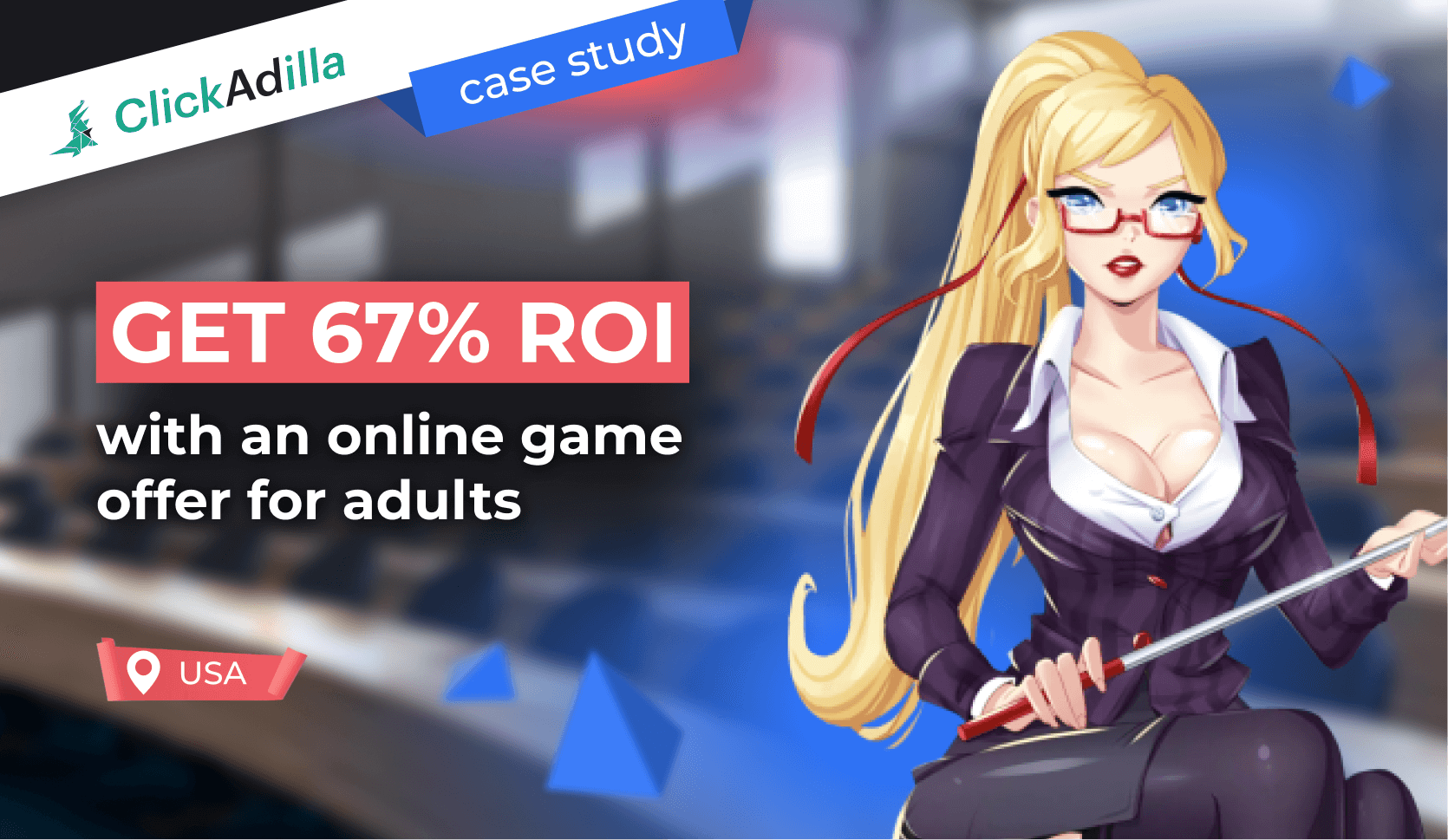 If you wanna always be in touch about the hottest schemes and approaches to use, jump to our telegram channel, we post lots of useful info and updates there every week 👇


👇 Join ClickAdilla to rock'n'roll 👇