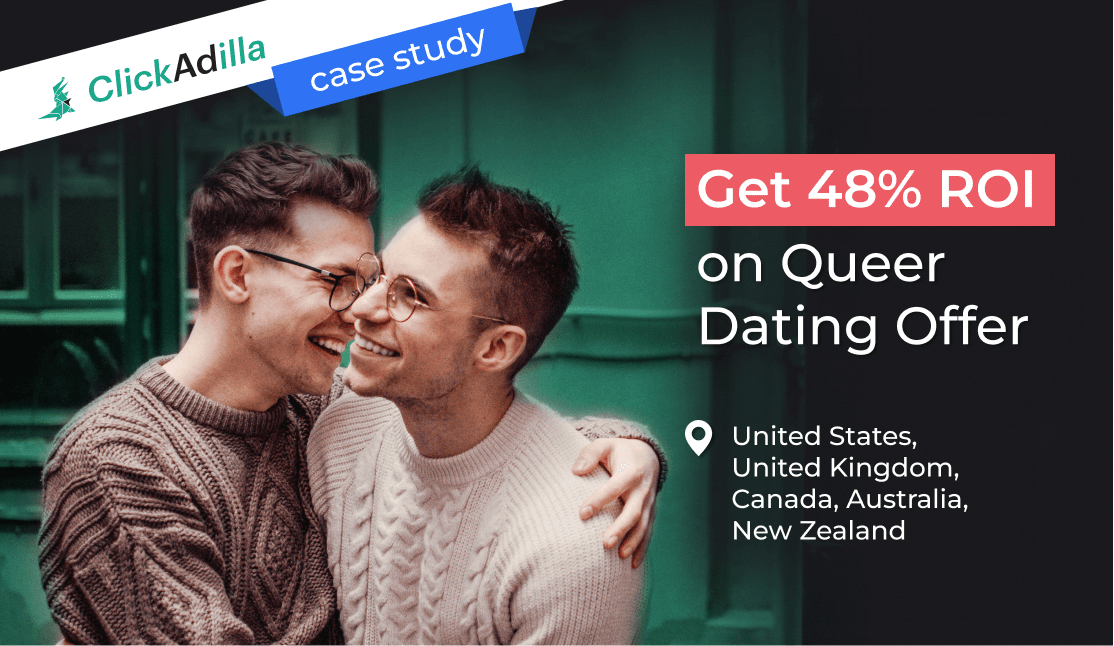 Today we share a case study about dating campaign with a tab-direct link ad format and multiple GEOs (Tier-1). Check this article and you will learn how to make money on the most romantic day of the year.
Today we share a case study especially for the upcoming event - Saint Valentine's Day. Our client agreed to tell us about his dating campaign with a tab-direct link ad format and multiple GEOs (Tier-1). Check this article and you will learn how to make money on the most romantic day of the year.
Offer: Gay Dating Website
Traffic source: ClickAdilla
Ad Format: Tab-direct link
GEO: United States, United Kingdom, Canada, Australia, New Zealand
Period: 19.01.2023 - 27.01.2023
Costs: $427
Revenue: $207
ROI: 48.5%
Saint Valentine's Day is an excellent holiday for lovers and… affiliates! Dating is the top vertical in ClickAdilla and it is the leading vertical for the 14th of February. But it is better to start your campaign earlier - a week or two before the date so everyone who needs a couple could find it and you - could earn your money.

Quick navigation ⤵️
Vertical and Intro
Offer
Format
Price
Limits
Targets
Creatives
Results

Vertical and Intro
Dating is a great vertical for advertisers in all senses. Almost all the ad formats fit dating offers: you can choose any one that you like. The variety of visuals that you can create for your campaigns amazes the mind - you can start from the simple pictures and go create an imitation of communication, a phone call, a game, or a nice video to catch the attention.
Do not forget to be creative! You can run campaigns for users with different love preferences. Very often niche campaigns aimed at a narrow category of people convert best with the right targets. There is much less competition than in traditional dating.
Our client runs campaigns for LGBTQ+ people. Using the right sources and the right format our client had positive results in just a week of testing.
We pass the floor to our advertiser:
"Everyone knows - Saint Valentine's day is made for dating. But not only traditional dating! People are used to seeing dating as a mostly heterosexual niche, but millions of people have alternative romantic interests. And we can reach that audience.
Offer
I've chosen an offer for Tier-1 countries (US, UK, AU, CA, NZ) with a nice payout of $1.44. I know it is possible to find bigger payouts, but I've decided to run an SOI offer to have a light flow.
It was a website with easy dating for gays. The prelander had a timer with the expiring time of free registration.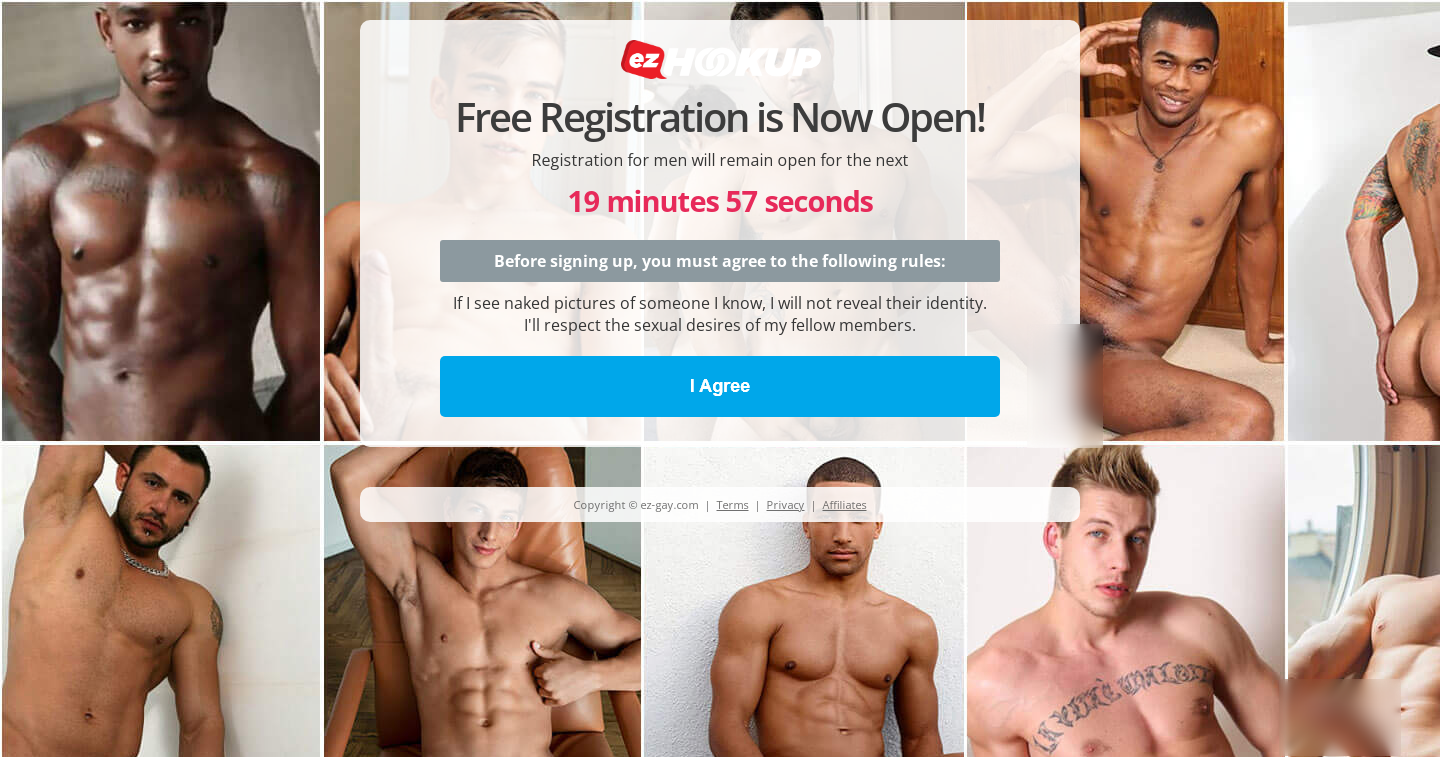 Format
The ad format was a tab-direct link. For me, the main advantage of this format is that your link is always in the interface of the website. So the users always see your ad and would click it with a high probability. The other point is that a button in the interface seems more trustable than some other formats as popunder, which opens up without the user's intention.
I haven't seen direct-link in other ad networks. So I took a chance to test it.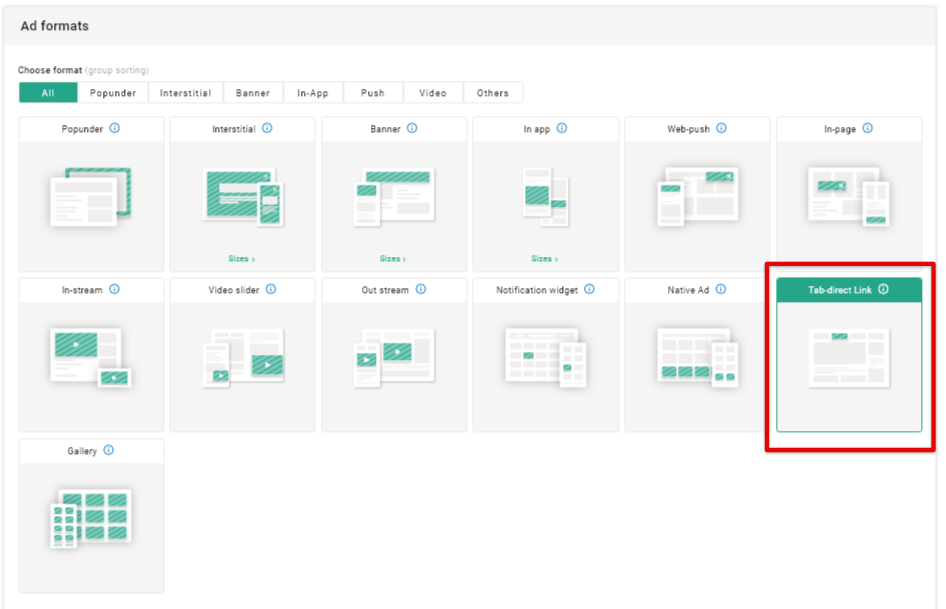 Price
My first price was $0.2 CPC. I've put it because the Pricebox recommended a bid a little lower than $0.2. But after two days I saw that the traffic stream was lower than I expected. My account manager gave me advice to raise my bid because I was targeting several GEOs. So I've raised the bid up to $0.3.
This is my first price.

This is my final price.

Limits
I limited my daily budget to $150.
Join ClickAdilla telegram channel and be aware of all new features and news in the world of affiliate marketing

👇

Targets
I set the GEOs: the US, the UK, Canada, Australia, and New Zealand. I've chosen Mobile traffic and a category - Gay. For the first three days, I was targeting only 3 premium websites. I saw some conversions coming, but there wasn't enough traffic.

After 3 days I decided to target all the premium websites but left the Gay category. That is how I was targeting all the sources with Gay content but wasn't limiting my traffic to some single websites.
These are my final targets:

I've got much better results after optimizing my campaign with these steps.
Creatives
In tab-direct link creative all you need to do is figure out a short phrase for your button on the website's interface and a little logo that you choose among other already existing logos in ClickAdilla when creating an ad.
My phrase was Ur Hot Gay Date + a little sign of fire. I attach examples of what it looks like. The direct-link buttons differ from other links having a little sign near them.


Results
Although the first three days were not that profitable, I received good results after some optimization and some time. On the fifth day, my payouts became much higher than my costs.
Here I'm showing you the most profitable period of my campaign. A few days after I noticed that the conversion rate started slowing down and I paused the campaign to test other formats and offers.
Here is my statistics of this campaign: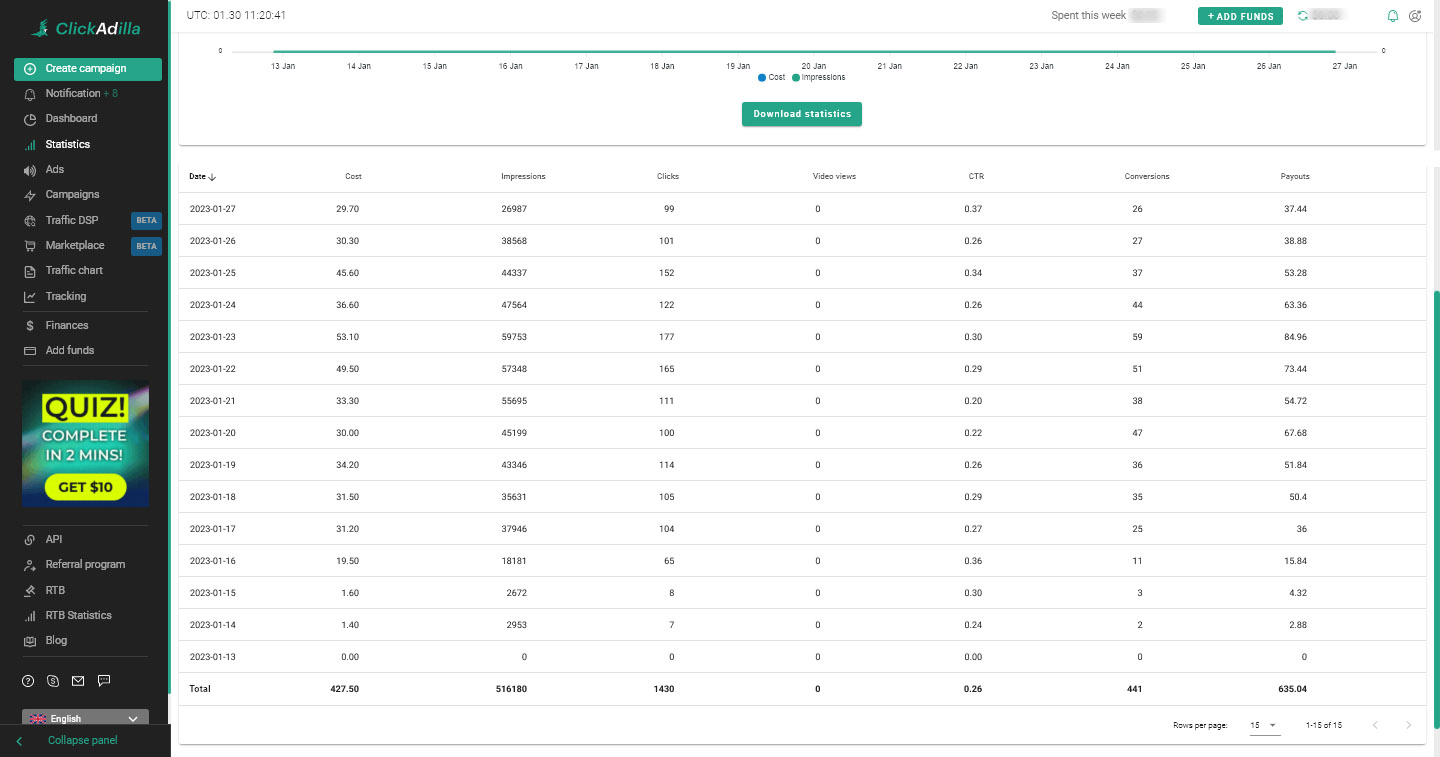 Here is a screenshot from Binom tracker:

After two weeks of this campaign I managed to earn $635 and spend $427.5. My ROI is 48%.
I think this is a significant result although the money is not that big. It is always a pleasure to go in plus with your campaigns - you feel like the luckiest person".
Everybody wants to love and everybody wants to be loved, that is why the dating vertical is so popular in affiliate marketing. Saint Valentine's Day is coming soon! Hurry up to catch the opportunity to earn money in dating and adult verticals.
This is your star time in ClickAdilla!
👇 Start earning with tab-direct link now! 👇

Subscribe to our YouTube channel and get useful video content about affiliate marketing every week 👇