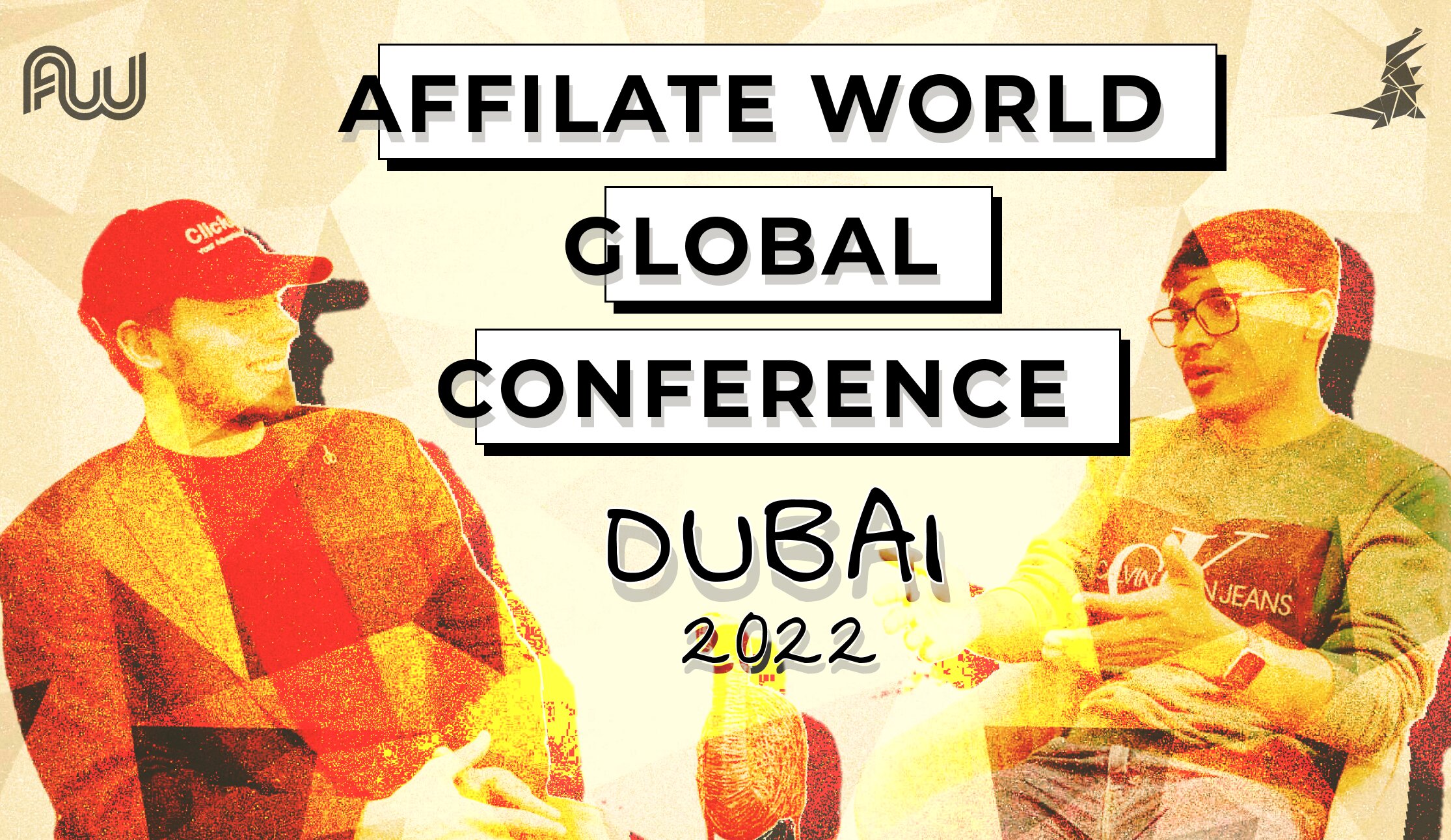 AWG Dubai was the first major OFFLINE partner conference in a long time held in 2022.
Affiliate World Global Dubai 2022 - the largest offline event for affiliate marketers and entrepreneurs.
AWG Dubai was the first major OFFLINE partner conference in a long time held in 2022. The affiliate meeting featured some of the biggest names in the affiliate marketing industry to share knowledge, experience and strategies for success on the global stage.
This was the largest affiliate marketing conference in the world with more than 4,000 leading affiliate marketers from all over the world to expand networking opportunities and, above all, key points to increase profits.
After coming back from Affiliate World Global Dubai Conference ClickAdilla team can not help but share the impressions they got. We asked one of our representatives Parik Pradeep to share his experience about one of the biggest affiliate world's events:
- Parik, how was it?
- Just imagine, more than 6000 people from more than 100 countries meet together to talk about the affiliate world and digital marketing in 2022 - that was really impressive! I attended such a big conference devoted to marketing for the very first time and I can not describe the significance of the moment. Moreover, they had free ice cream for all the participants, which I really enjoyed.
- What did you like most?
- Except for ice cream?
- Yes, what did you like about the conference?
- The conference was amazing and I hardly had a minute to take a breath: the representatives of more than 450 companies of digital marketing joined the Affiliate World Global Dubai Conference - I could not miss such a chance to talk to as many experts as possible. I guess, what impressed me most is the feeling of working with top industry professionals who know what they are talking about and are ready to share their experience. I had a chance to meet and talk to dozens of these incredible people in person.
- Among all these people there was definitely the person who impressed you most.
- A great impression I received from an independent digital marketing consultant who has worked with some projects for Reliance Group. As you know, Phonepay companies in India are now going public and it was a pleasure to talk to Yash Nigam about CPA trends in India and find common touchpoints in business.
- You mentioned CPA as a trend for Indian companies. Maybe you found more world trends while talking to all these people?
- Sure, I highlighted for myself that the majority of the companies and sole entrepreneurs nowadays are mainly focusing on the mainstream when it comes to verticals. That is one of the reasons why they were so interested in our company.
Meanwhile, e-commerce is also experiencing increased demand. The third vertical that I could highlight while talking to the experts of the industry is crypto. That is not a secret that crypto is attracting more and more attention each year.
Today, a lot of companies and sole entrepreneurs are focusing on crypto and I guess it will be a blast for this vertical in 2022 which is good news for ClickAdilla as well.
Nevertheless, I can not say that was a big surprise for me, as I work with clients directly and understand the demand of the market. What I found really interesting is the companies' emphasis on marketing: all over the world companies are creating big centers - huge buildings with only one department: marketing. As the affiliate world and digital marketing is experiencing an increase in updates and formats, I may say that 2022 will be a breathtaking year for all of us.
- So, It means that lots of companies are highly interested in working with ClickAdilla?
- Sure, I got so many business cards that they did not even fit in the pocket.
- Amazing. Wish I were there, thanks a lot, Parik!