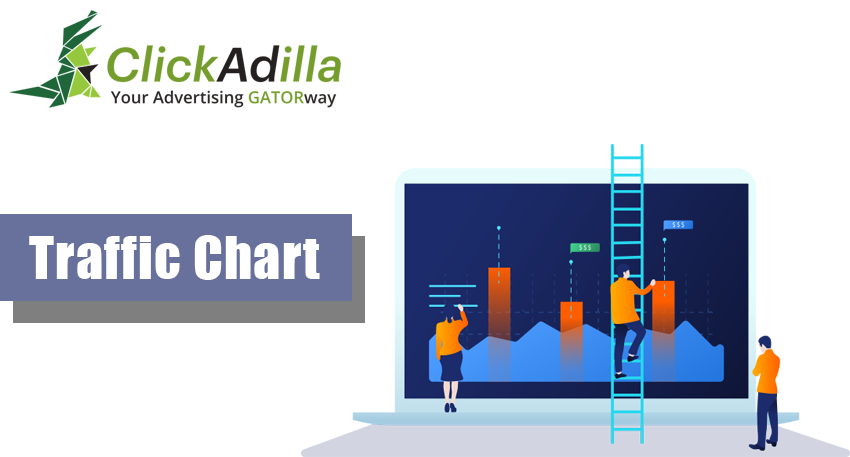 💰 How much does web traffic cost? How to find website traffic data on ClickAdilla? Use our new feature to find the lowest price and target hot GEOs.
▶ Hot traffic countries
▶ Web Push
▶ Popunder
▶ In-Stream
▶ Banner 300x100
▶ Banner 300x250
▶ Banner 728x90
We have updated Pricebox . This widget shows your level of competition: the higher your bid, the more traffic you get.
The Traffic Chart - a completely new feature on our platform. It shows daily traffic, estimated based on the last week data. You can find data on all ad formats and countries. Select ad format to see a list of GEOs in descending volume of daily traffic.
The Chart has traffic type, operating system and pricing model options that you can select. It very convenient to sort the list by price, GEO and traffic volume. This feature is especially useful if you need to compare several countries.
Hot traffic countries
Sometimes, it makes sense to find a GEO with a minimum price and at the same time with a large amount of traffic.
Here is an interesting option:
Web push
Portugal
CPC
It's available 24'435 clicks and with bid 6 cents you can buy almost all traffic. Not bad, huh?
And that's not all. Here are another noteworthy options:
Web Push
Ukraine
average CPC $0.05
162'909 clicks
Popunder
Japan
average CPM $2
294'122 impressions daily
Poland
average CPM $1.9
160'688 impressions daily
In-Stream
South Korea
average CPM $0.5
246'800 impressions daily
Italy
average CPM $0.6
273'339 impressions daily
Banner 300x100
Thailand
average CPM $0.016
619'237 impressions daily
Indonesia
average CPM $0.009
225'580 impressions daily
Banner 300x250
average CPM $0.03
4'507'507 impressions daily
Serbia
average CPM $0.02
595'422 impressions daily
Banner 728x90
Japan
average CPM $0.007
255'448 impressions daily