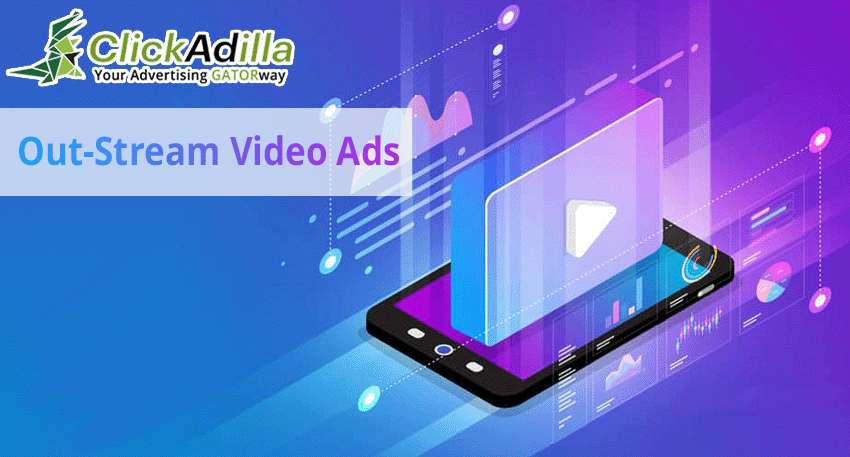 📣 Expand your products reach and catch more user's attention with outstream video ads. Learn more about it's advantages in this blog post.
▶ What are Outstream Video Ads?
▶ Outstream video types
▶ Native Roll
▶ Video Slider
▶ Advantages of outstream ads
▶ Conclusion
What are Outstream Video Ads?
Out-stream advertising is a video that plays automatically on the page, usually, without sound. It doesn't require a YouTube player as In-stream ads. So out-stream is independent of video content. Typically, this type of ad is placed on blogs with text content, which topics can be completely different: from news sites to travel blogs. Out-stream is considered a more native and less annoying format compared to embedded video ads.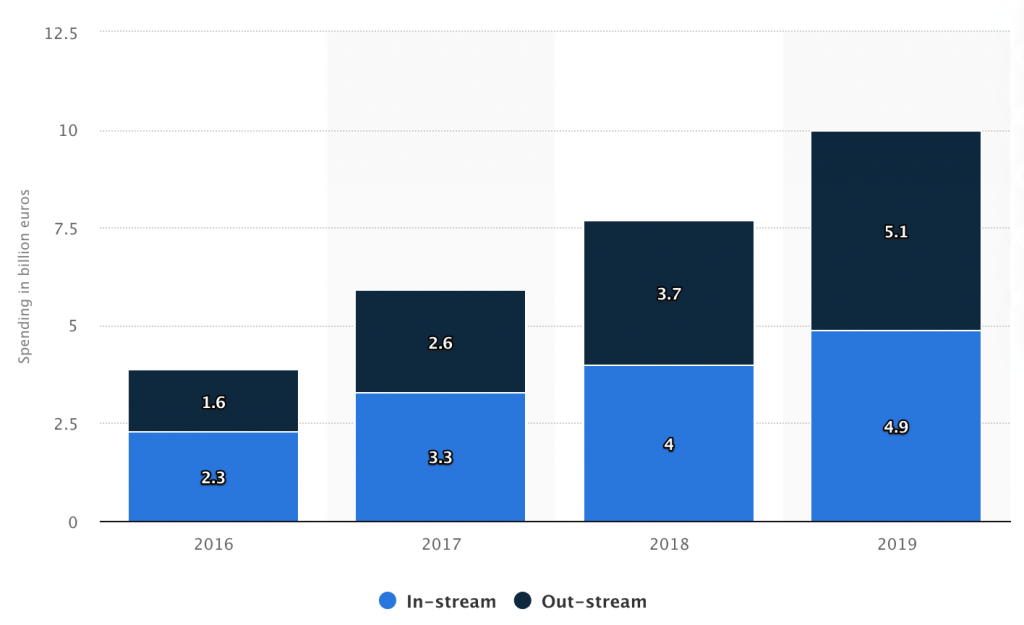 According to Statista,advertisers spend on out-stream growing faster than on in-stream. In 2019, out-stream caught up in-stream and took the lead a bit. This is an indicator of the profitability of this ad placement. Let's move on to the types of outstream ads.
Outstream video types
If you haven't heard about out-stream types, then this is not surprising. These ad formats appeared relatively recently on the market and in our inventory. In ClickAdilla we have 2 types of out-stream ads: Native Roll and Video Slider. Let's go over each in detail.
Native Roll

Actually, we are familiar with native rolls. The best example is a video ads in a Facebook or Twitter news feed. Just like native banners, videos are shown within the content. Since outstream video ads can be scrolled through, they are less interrupt users' experience. But in case the user is intrigued, he will turn on the sound and watch the video. This video format grabs users' attention and retention rate is 25% higher than In-Stream. So native rolls are suited for promotion of long commercials and advertisers get quality conversions eventually.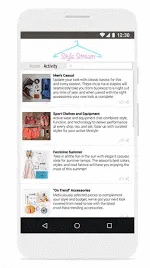 Video Slider
It's another widespread outstream ad placement. It looks like a banner that displays once a website page is loaded. Video slider appears on the bottom right side of the page partly overlapping the content. Just like native rolls, it automatically plays without sound. Banner floats on the page until the user doesn't skip it.
Unlike a static banner, this ad unit makes it possible to hook the user with great content. Keep the ads shorter and offer an instant value to get users to click through to your offer. Video slider is a spectacular and eye-catching ad placement that helps advertisers to boost conversions.
🎮 Video slider is perfect for gaming apps promotion.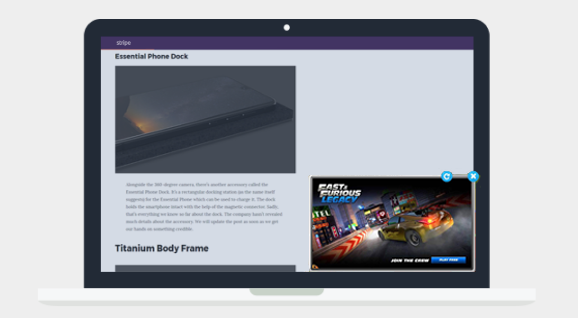 Video ads can be effective for the following verticals:
☑️ E-commerce
☑️ Education
☑️ Finances
☑️ Sweepstakes
☑️ Video games
☑️ Nutra and adult offers
☑️ Dating and Webcam
Other niches can also be of interest to users if you make a catchy video.
Advantages of outstream ads
☑️ Simple monetization is an advantage for publishers. Site or app doesn't require a player or video content, so it makes monetization easier.
☑️ Wider coverage. Advertisers can reach wider audiences on different sources with various topics, by placing outstream ads there.
☑️ Multiple devices. Out-stream ads work across multiple devices: mobile phones, desktop and tablets.
☑️ Less intrusive. It looks more organic and native. Users can simply scroll past if they aren't interested.
☑️ Better user experience. The user himself controls the viewing of such advertisements. It will automatically play without sound, but the viewer can choose to open the video, mute the sound, or continue browsing the page without opening the video.
☑️ Targeted audience. With proper targeting, video ads will be relevant to user interests and queries. Which leads to higher engagement, and ultimately, higher conversion rates.
Out-stream works well when the goal is to increase brand awareness. These videos are more likely to get more attention. Click-through-rate may be lower compared to In-stream, but that means advertisers should pay attention to other performance metrics: growth of website visitors or app installs. Since the ad plays automatically, users don't need to click on it. Therefore potential customers can search for it later in Google.
So what makes a good native video ad? Here's a hand-picked selection of just some of our all-time favorites.

In the Microsoft YouTube video "Child of the 90s/Internet Explorer" Microsoft does a wonderful job reminding people what it was like to be a kid in the 90s, from the floppy disk to pet Tamagotchis. For the first minute and 25 seconds of the video, Microsoft takes you back in time. It's only at the end when Microsoft offers to have you reconnect with the new Internet Explorer that you realize the real purpose of the ad.

Another good example of native video ads is the Under Armour comedic skit Tom Brady's Wicked Accent on the site Funny or Die. It's a funny, three-minute comedic skit with the Patriot's quarterback Tom Brady. In the video, a salesperson "can't understand" the NFL star's "Boston" accent.
The amazing part of this video is that even though you may not realize it, you see the Under Armour logo in the background at least a dozen times. So, while everyone is enjoying a funny video, they're seeing the Under Armour brand flash up within their awareness.
The most epic safety video ever made features some of the stars from The Hobbit for Air New Zealand. It does a great job of making a mundane airline safety video enjoyable to watch. This video has had over 22.3 million views since it was published in October 2014.
How to launch a campaign with outstream ads?
Create ad campaigns fast and easy on our self-serve platform.
First of all, create a video ad.
Start to create an ad campaign.
Click on the "Video/In-Stream" icon.
Select the required ad placement.
And finally set up targeting options.
By default we sell video traffic on CPM model. But you can discuss CPC model with your account manager. Reach them out via live-chat or Skype.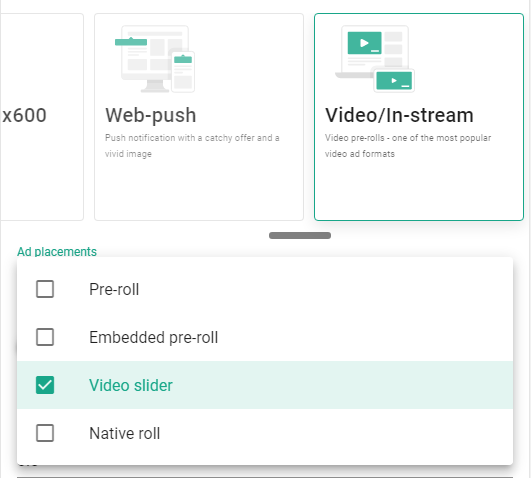 Conclusion
Overall, native roll and video slider are good alternatives to widespread in-stream pre-rolls. Considering a growing demand for video content, it's a great format to experiment with. However, you should keep in mind that not all verticals will be effective. Proper campaign targeting and optimization are essential for effective advertising. Contact our managers so that they can help you choose the most effective ad placement for you.