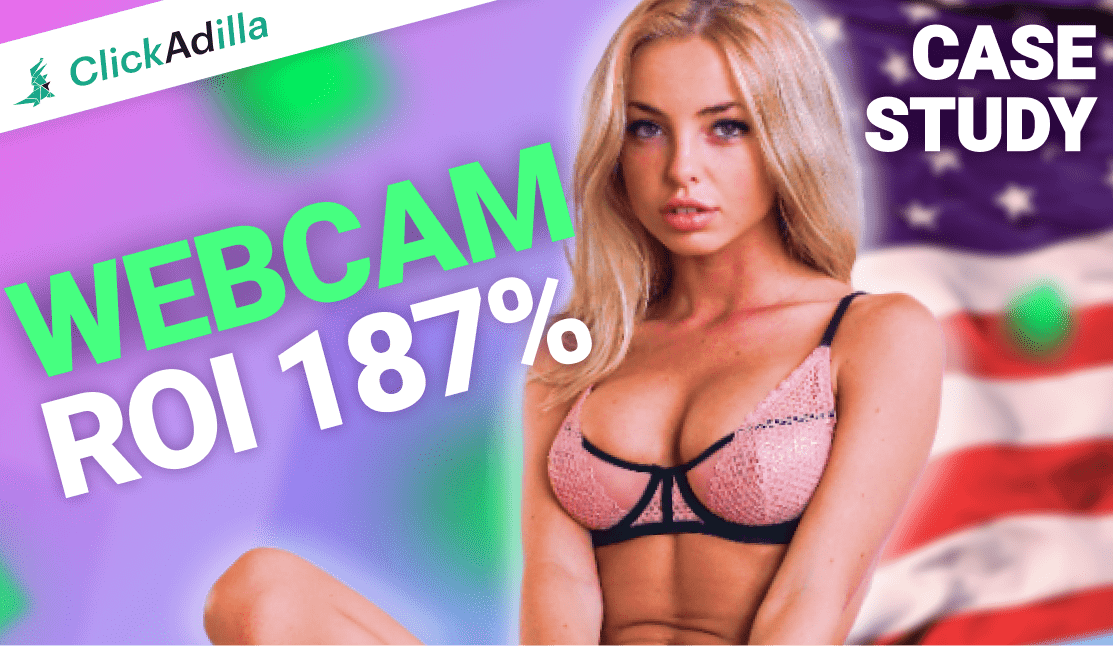 It's also effective to advertise the most popular webcam sites from the top ratings. Learn the case of ClickAdilla's client to find out how to do it.
Looking for the most popular webcam sites to grab top results? We know how complicated it may be, especially for new affiliates who want to start with no losing their investments. As you know we give you plenty of recommendations and useful tips to support you at the start. Even if you are an experienced marketer, you can find some popular and little-known suggestions to increase your advertising campaigns for getting higher ROI performances.
You can learn more information in our other articles on ClickAdilla's blog. But in this article we want to show you how our clients get great conversions. Let's go deep into the case study!
Our trusted client shared this case study with us. In this article you will know how to get a great passive income easily with advertising webcam sites and why everyone can get paid well there.
Offer: Webcam web sites
Traffic source: ClickAdilla
Ad Format: Popunder
GEO: USA
Period: 04.07.2022 - 18.07.2022
Costs: $928
Revenue: $2672
ROI: 187%
Quick navigation ⤵️
▶ How to advertise webcam websites
▶ Campaign Settings
▶ Ad Format
▶ The price
▶ Targeting
▶ Creatives
▶ Impressions graphic
▶ Best Webcam Affiliate Programs
Our trusted client shared this case study with us. He has been working in affiliate marketing for several years and he decided to share some profitable ways to get paid from ad campaigns. In this article you will know how to get a top passive income easily with advertising webcam, why is this vertical so gainful for affiliate marketers and why everyone can get paid well there.
Watch a video interview with our account manager about this case study 👇
Webcam industry is highly popular these days. In the era of technologies and the Internet, this type of adult entertainment has gained great success among users all over the world. Cam girls make online shows attracting millions of people to webcam platforms and bring billions of dollars to the business. But not only webcam girls and business owners get paid there: affiliate marketers take their cut as well.
Most of the webcam web sites have their referral program. Each webcam model receives a special link, which she or he can promote to get a rev share percentage. But advertisers can become referral partners as well and get money from advertising certain web sites or certain models' pages. The best thing is that becoming a referral partner for such websites is absolutely free, so everyone can get their profit from it.
Another advantage of webcam affiliate programs is that you do not have to make any creatives for your campaigns. Most of the ads run in popunder format - you just upload the referral link in the creatives section when composing your campaign and that's it: your creative is just a popunder with the referred websites.
There is no need for deep knowledge and long experience in affiliate marketing to advertise webcam - the campaign settings are very simple and wide, the vertical is extremely popular and converting, so it suits almost everyone.
How to advertise webcam websites
To be successful in advertising cam live-stream shows, you need a lot of adult traffic. ClickAdilla is known for its huge amounts of everyday traffic and special quality of premium adult web sites traffic sources. The network has an impressive list of web sites under 115th rank. It guarantees a huge amount of top quality adult traffic. Though why bother telling? You can open your account on ClickAdilla and check the full statistics of popular websites! The platform's interface is intuitively understandable, so you can see all the analyses for working effectively.
One most suitable ad format to promote webcam affiliate offers is a popunder. If you choose to advertise referral links, popunder is the best choice. Popunder is one of the most popular ad formats in ClickAdilla, which stably brings conversions to the users due to its high visibility and wide reach.
Everyone of us has faced pops. Such advertising format looks like a window popping up the websites. There are two main types of pop-traffic: pop-ups and popunders. Both formats are popular and help to get high conversion. Though we consider popunders as a little bit more popular format, because a lot of new advertisers choose it for the start in affiliate marketing. So for now we talk about popunders and present you the case study. But you can always learn more about pop-ups and other advertising on websites from our articles on ClickAdilla's blog.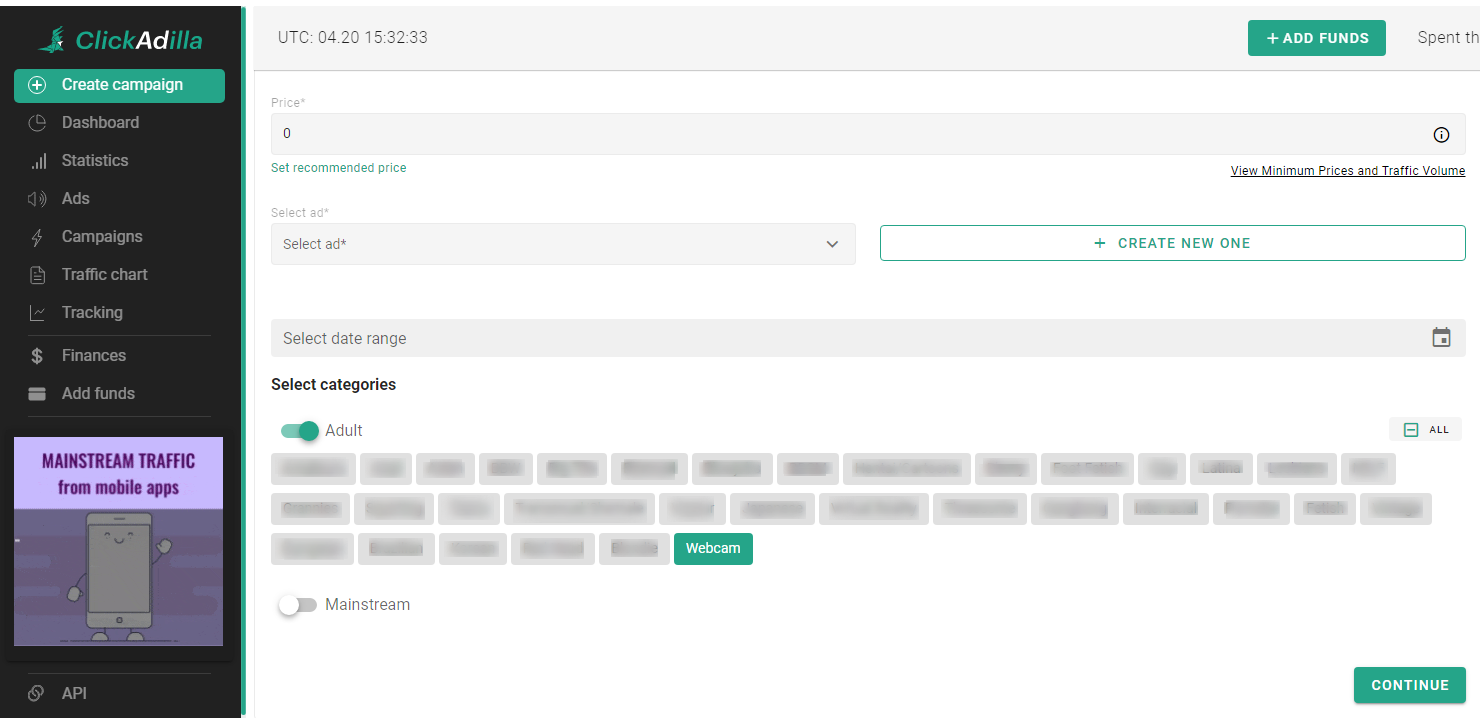 Read more about Webcam Category Filter in our blog 👇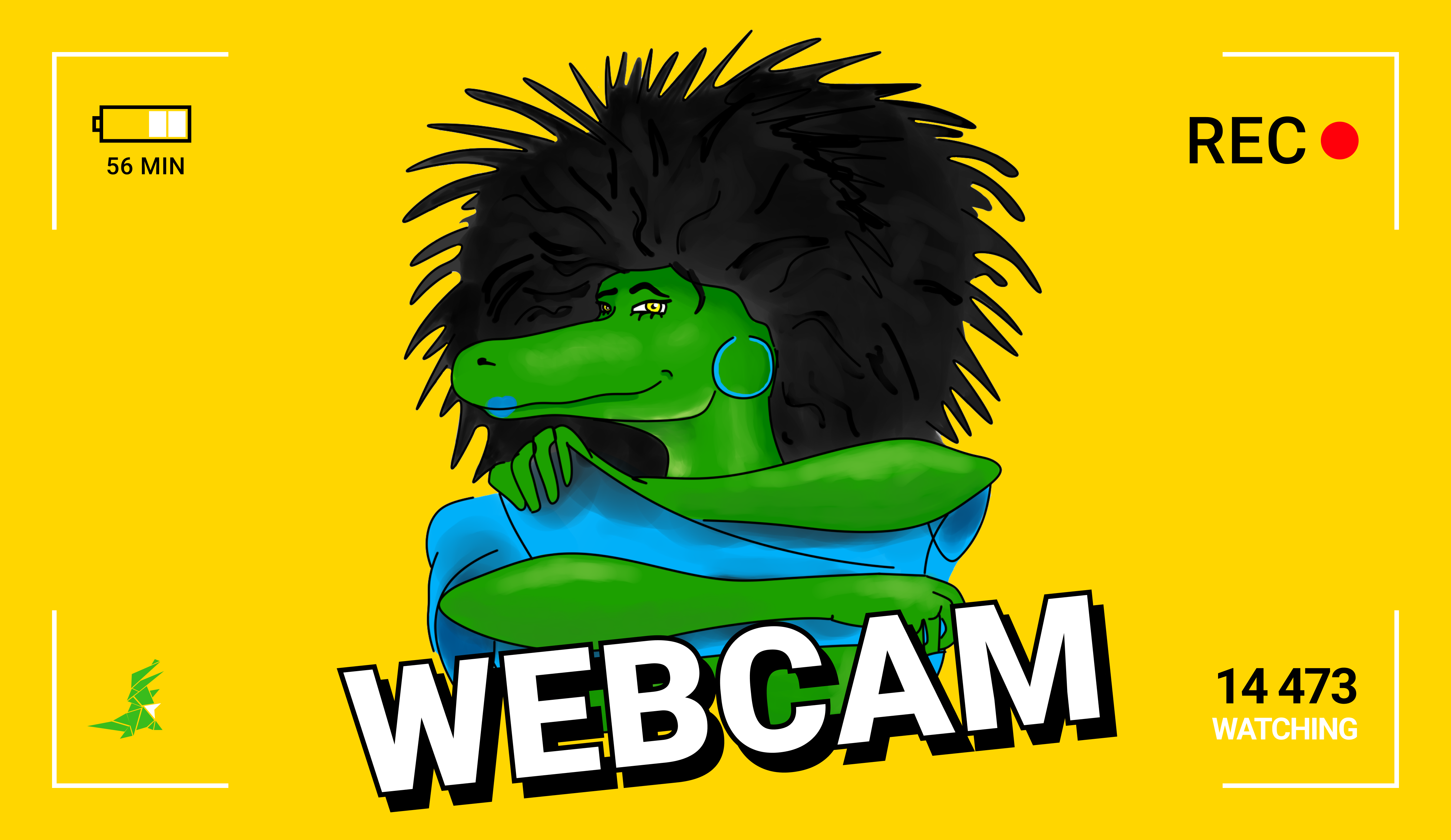 The best way of advertising webcam websites and models is to participate in several referral programs and promote several links. Our client works with different platforms and uses Smart-links with rotation to advertise them. Another thing is - to create multiple campaigns for different GEOs. That's how you will test your campaign and find the most profitable countries.
In this case study we will describe one of his campaigns in details, because all the other ones are very similar - the only difference is in GEOs. We should mention that the client targets mostly only Tier-1 countries.
Campaign Settings
Ad Format
Our client has chosen popunder for his campaigns. As we mentioned above, the best way to promote webcam referral links is to use pop-traffic. Also we wrote above about pop-traffic types, so in this case our client gave preference to popunders.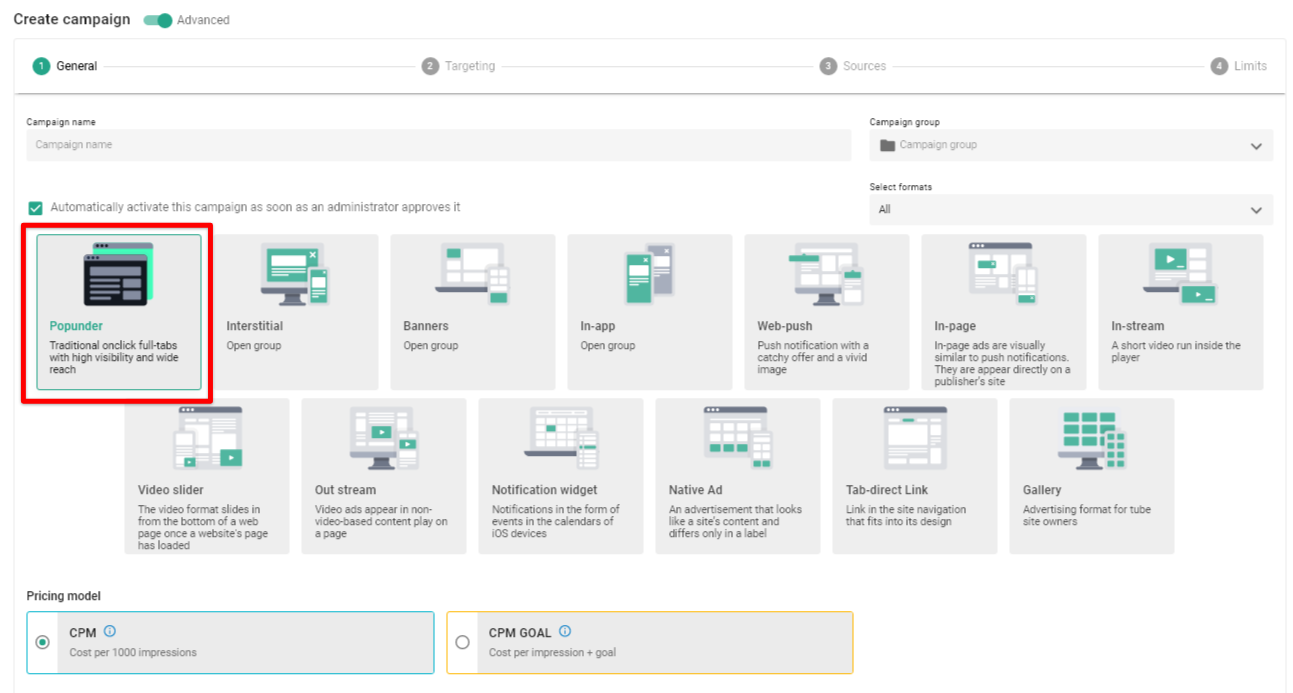 The price
For the beginning the marketer had chosen the price recommended by the Pricebox, but after some tests he decided to stop at $1,6 CPM, as he needed a bigger amount of traffic and his GEO was a Tier-1 country, which traditionally has more expensive traffic.

Targeting
The marketer was targeting the USA. For the Device Type he chose Mobile Only, as in the USA the volume of mobile traffic is higher than the desktop one. It is important to consider that in some countries people use more desktops than mobile phones to surf the Internet. For example, in Germany, desktop devices are more popular. It is better to avoid creating one campaign for different devices. If you do not want to lose financial return for your investments, create different advertising campaigns for mobile and desktop. Surely a few advertisement formats can adapt to different devices, but popunders cannot. Do not miss this step and you increase your possibilities of high ROI performance.
For IP2 Location Type the client has chosen the most profitable categories for webcam vertical as Fixed ISP, Mobile ISP, Fixed/Mobile ISP. He also decided to test other locations as Governmental, Organisation, Military, Education and Library. It didn't hinder his conversions, but for the adult and entertainment verticals we recommend Commercial, Fixed ISP and Mobile ISP.
The marketer has set up a white list of ClickAdilla premium web sites - all of them, as they showed the top results in impressions and conversions. He has put the adult category for his traffic, as he needed to promote adult web sites.

One of his winning strategy features was to set up unique users - the visitor could see his ad only 1 time in 1440 minutes.
It is one more useful tip to use when creating advertising campaigns. Do not try to show your advertisements as many times as possible, because you would only annoy users this way. It is much better to do it like our client did: fix the limits of impressions and you will see you can still get great conversions with no paying for excess views.

The other targeting setting was turning on the IPv6 traffic. Read more about this feature in our blog.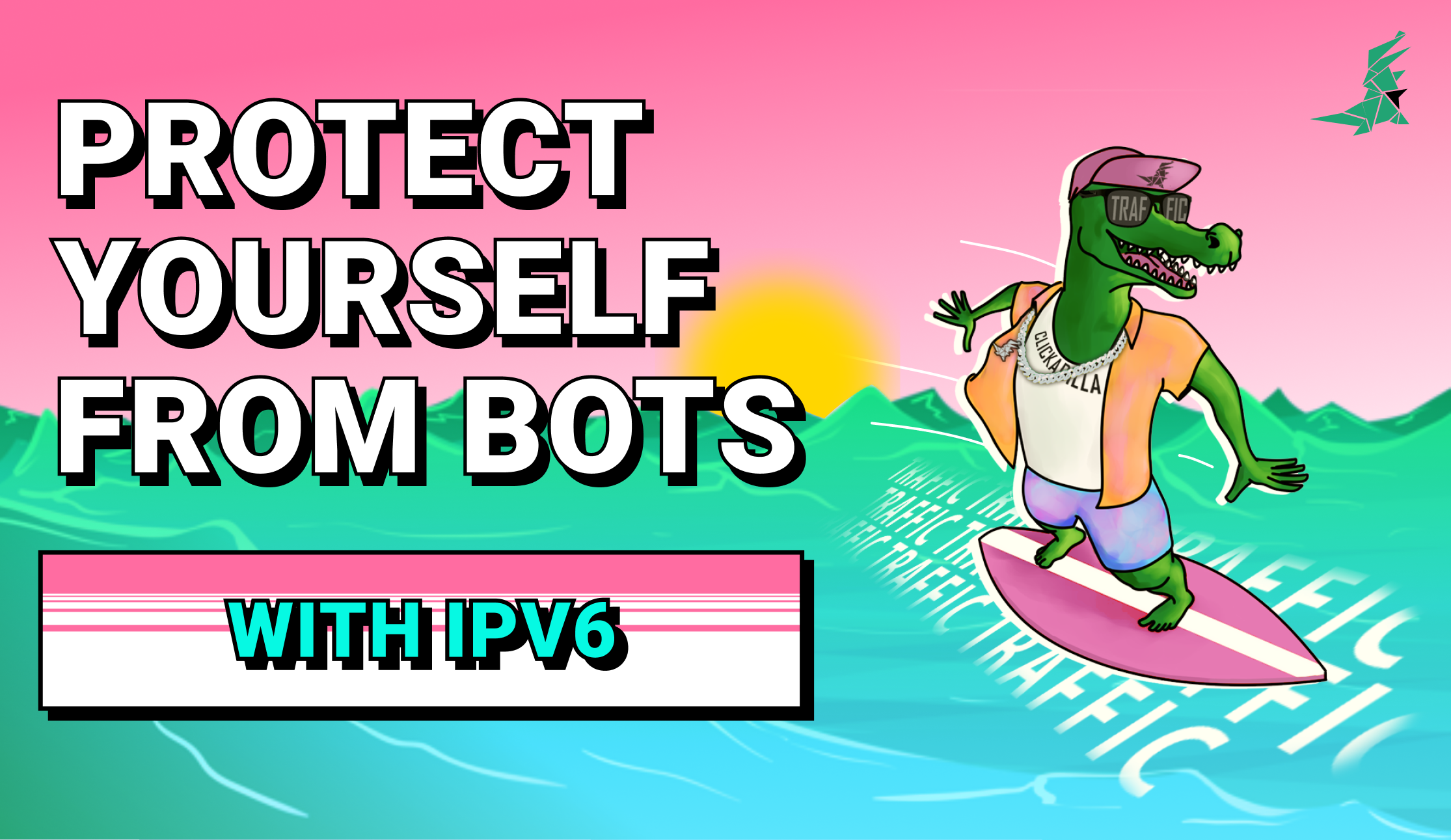 He chose no limits except money. As he wanted a huge amount of traffic, he decided to put minimum limits - that helped him to gain more views and more conversions as well.
Creatives
There were no creatives for this campaign, as the popunder format requires no creatives - the referred websites just open up when the user clicks. We prepared examples of web sites that come up as creative for popunder.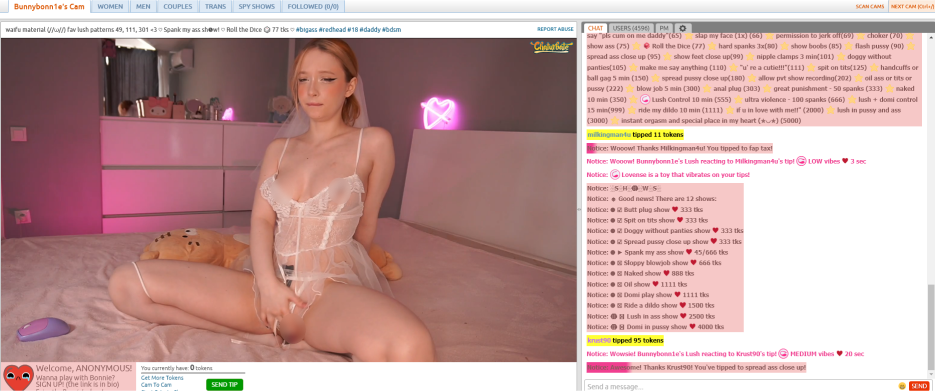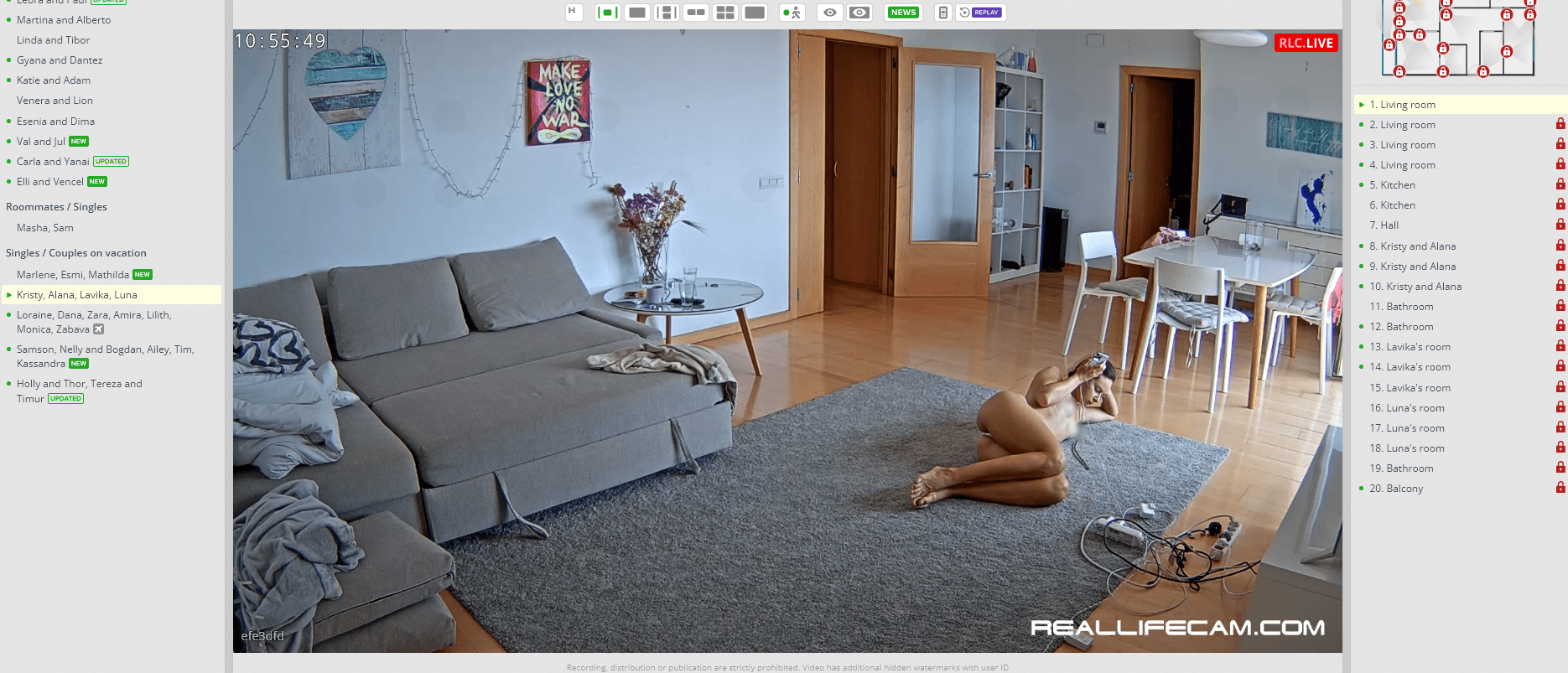 Impressions graphic
On the screenshot below you can see the graphic of impressions in the ad campaign. It is obvious that he received his impressions stably in the required quantity.

The conversions for the campaign were sign ups - the marketer received $1 for 1 sign up from Tier-1 countries, and the USA is one of them. We can only guess how much he makes additionally by the revshare percentage. He gets paid around 20% of all members' expenses, which were registered via his referral link. This is his constant passive income, and it has no limits, as the affiliate can get an unlimited amount of money.
In the table below you can see impressions and conversions, for which the marketer was paid. For two weeks of running this campaign he has spent $928 and got paid $2672. This is only one of his multiple campaigns as he targets different Tier-1 countries.
The total number of impressions is 580 070, which is a really good result, as the conversion rate is top. Clicks are zeros, because in popunder format there are no clicks - the websites appear by themselves.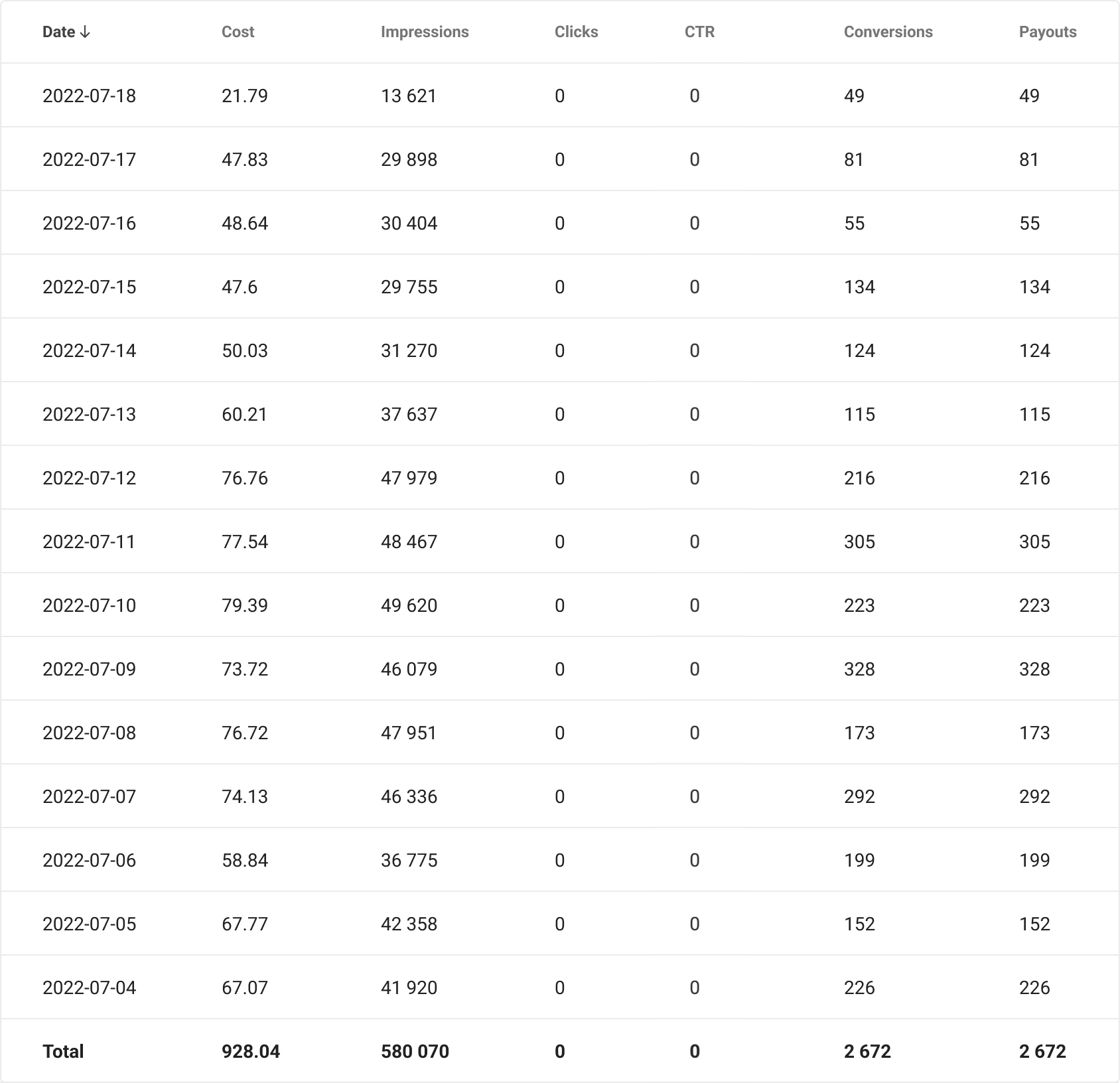 We showed you one of the campaigns in webcam affiliate programs, which brought a highly profitable result for the marketer. As you can see there is nothing complicated to start such a campaign: all the referral programs are free, there is no need to know how to make catchy creatives as the top webcam platforms are already catchy themselves.
The webcam industry is only growing, more and more people visit the websites, register and spend a significant amount of money there. The traffic is getting even higher due to the pandemic and growing number of remote workers.
ClickAdilla is a perfect choice for dating and webcam offers. It has an impressive mass of adult traffic with premium and highly converting web sites. And the lower price of traffic allows advertisers with different budget sizes to run their campaigns and get incredible results.
Don't miss your profit, advertise in ClickAdilla!
We prepared a list of the top webcam affiliate programs for you to choose and start getting paid in this lucrative vertical.
Top Webcam Affiliate Programs
Webcam affiliate programs usually pay for 3 main actions of users:
Views;
Registrations (with or without email confirmation);
Members' spendings;
To be paid for the views, you'll probably need to find a specific offer with the conversion set in impressions. Most of the programs pay for signups and members' expenses.
Chaturbate Affiliate Program
Chaturbate is one of the biggest webcam platforms with more that 117 million monthly visits. It is 57th most popular website in the world and 5th most popular adult site.
By signing up as an affiliate in Chaturbate, you can get paid $1 per free sign up without email verification. As a member you can receive 20% rev-share on all token purchases from referred traffic or $1 per free sign up from Tier-1 countries, $0.20 on all Tier-2 signups, and $0.01 on all Tier-3 registrations.
You can also get a referral link from a broadcaster and get paid $50 if your referrer receives at least $20 on the websites.
There is a third way to make money with Chaturbate: If you refer another affiliate or webmaster to the Chaturbate affiliate program, you'll get paid 5% of whatever they make for a lifetime. This is a nice passive income resource.
Stripchat Affiliate Program
Stripchat is a huge webcam performance web site with over 400 million visitors a month. The platform became highly popular during the Covid-19 pandemic - in 2020 the traffic rose up to 25% and still continues to grow.
As an affiliate, you can earn a 20% bonus on every referred user's token payment lifetime – excluding anonymous tips – will be added to your account. There is also an opportunity to earn from each sign up.
You can refer to a model and get between $75 to $25 for each one that gets paid at least $200 on the websites.
If you refer to a webmaster, you can get an additional 5% of whatever they earn on Stripchat.
BongaCams Affiliate Program
BongaCams is another big live streaming platform with adult performances. The web site is ranked as the 37th most popular website in the world. It is considered as the main competitor of popular Chaturbate.
BongaCams pays $4,5 per each signup with email confirmation. The payment varies depending on the country of the user.
The platform also has a revshare program. You can get 25% of what your referral spends lifetime.
For every webmaster signed up from your link, you earn 5% from all money he makes. The same revshare percentage in model referral program - you get a 5% commission for each referred model.
As you can see it is possible to make good money by advertising the most popular webcam sites. ClickAdilla's client proved it with his own example. We also gave you some helpful tips that may help you create your own advertising campaigns effectively.
There are many other webcam platforms that have affiliate programs - they can bring you a passive income you have been dreaming about. And ClickAdilla will turn your traffic into conversions. Don't miss the money you can get, advertise in ClickAdilla!