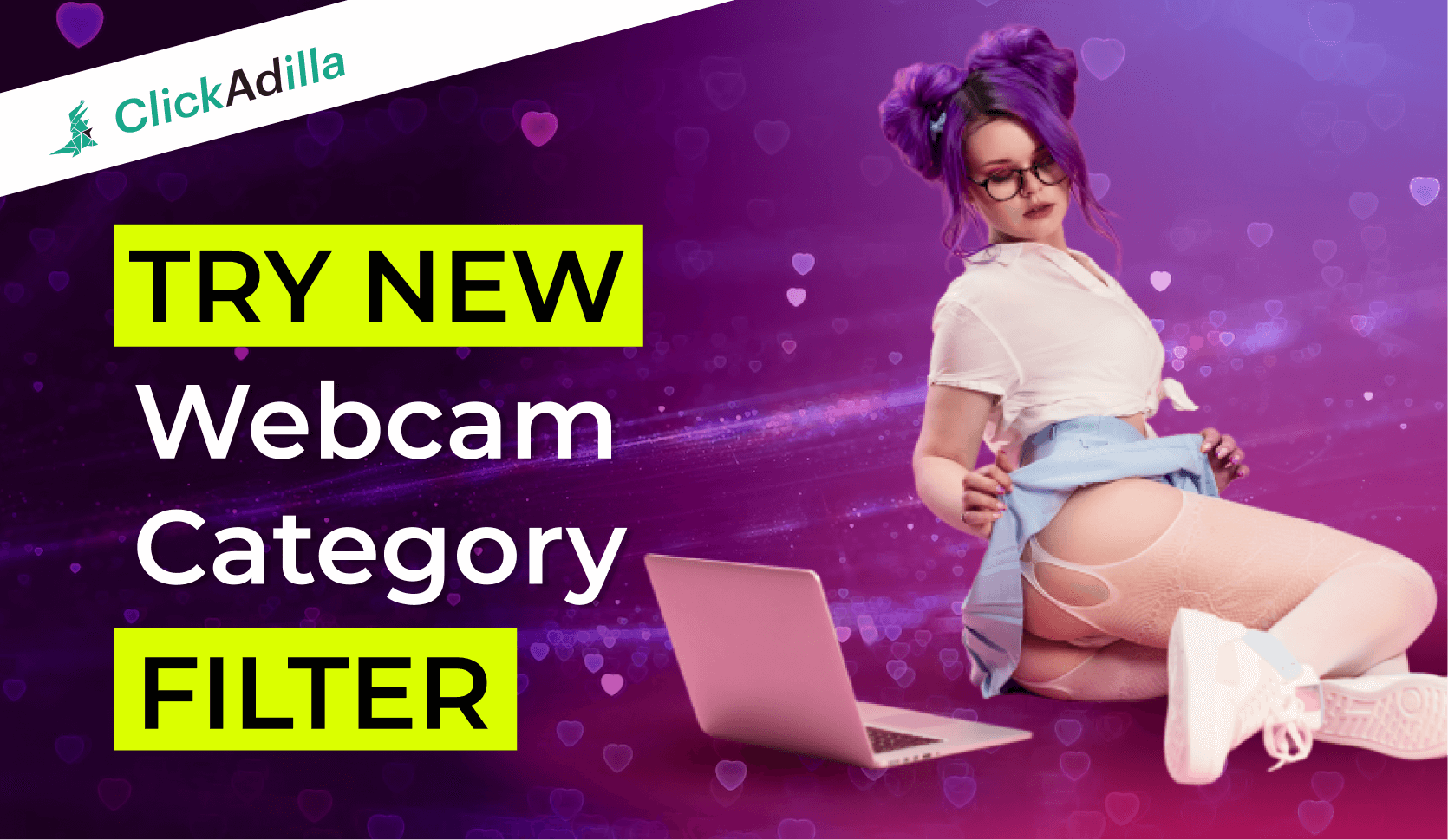 We implemented a new label "WebCam", which you may set by creating your ad campaign. It will automatically rotate your advertisement on the web sites with highest CTR according to our experience and data for previous years.
​How to target webcam offers to reach the audience more accurately with the new filter?
We implemented a new label "WebCam", which you may set by creating your ad campaign. It will automatically rotate your advertisement on the websites with the highest CTR according to our experience and data for previous years.
Quick navigation ⤵️
▶ Why WebCam?
▶ How to get started?
▶ What countries to choose?
▶ Where to get traffic?
Why target webcam through a filter?
Webcam is a multi-billion dollar industry that is expanding every year.
By today there are already more than 16,000 models and 300,000 viewers all over the world and the trend is still rising.
Webcam is highly attractive for both viewers and models. Just like gamblers, clients in the adult sphere also turn into regular visitors fairly often and are ready to spend many tokens to satisfy their interests. Meanwhile, models are highly interested in continuing webcam activities due to the fast and easy revenue they get from the visitors. Moreover, the regulators' pressure on the industry weakens which accumulates by entering the new regions.
All these factors make the webcam vertical an evergreen niche. As you can see, the webcam industry includes multiple user profiles, so the vertical reaches a really wide audience.
The variety of offers makes different advertising strategies possible to create.
Therefore, we recommend targeting webcam offers through the category's filter to improve the quality of traffic and reach interested users.
We propose to start the topic with a variety of payment models.
Payment Methods for Affiliates in Webcam Vertical
Webcam is a vertical with an abundance of payment methods, which are:
● CPA – cost-per-acquisition. (visiting the website, creating a paid account, or purchasing a subscription)
● RevShare - percentage of the direct income. (a part of the funds from deposits)
● CPL – cost-per-lead.
● DOI – by filling out a form or questionnaire; by confirming data accuracy via email.
● SOI – by filling out a form on the site. SOI has a high conversion rate for offers and is suitable for testing on small budgets.
● CPS – cost-per-sale. By purchasing a premium account. Sometimes additional percent off the other purchases also counts.
● White Label - white label site allows you to sell the products or services of the original site. This option is not often mentioned in the description of webcam vertical but it is used very often by affiliates.
What ad formats suit best to target through a filter?
Identifying your target audience is the very first thing you need to think about when starting with any vertical. This step will help you filter webcam offers to target the most accurately.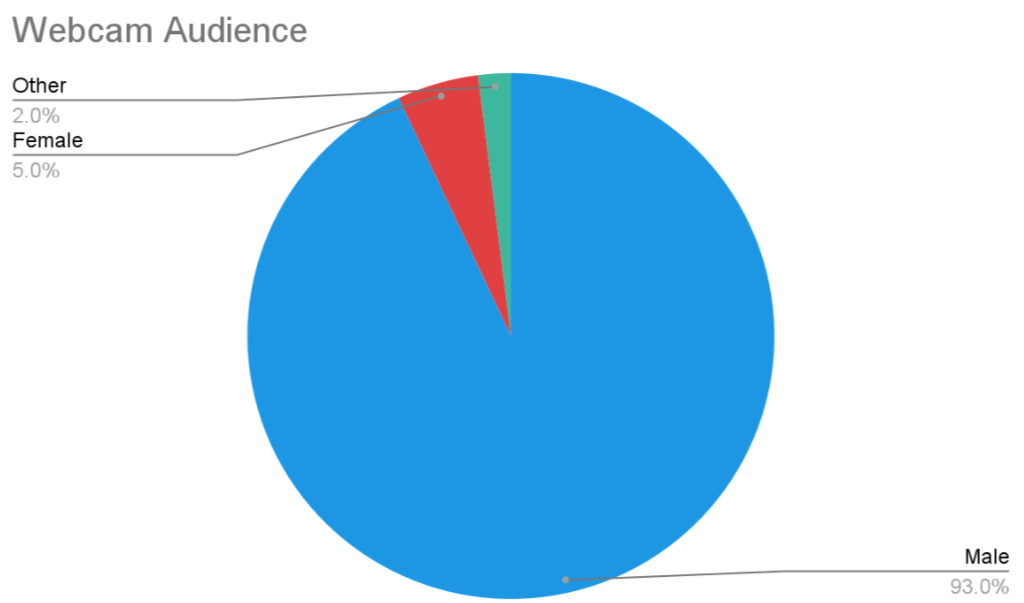 Obviously, 93% of the webcam audience are male.
Now you know your target audience and that is great! But you are probably wondering which ad formats perform better than others. According to our data, the most convertible formats for Webcam are:
● Popunder;
● Banners;
● Web-push.
You may now even save your time on creating a web-push campaign, using our new web-push auto-generation feature. Read the article to find out how.
Popunders
This ad format is one of the oldest and most proven in affiliate marketing. Popunders are great to filter webcam offers and other adult verticals. This format is very easy to get started as you only need to have an attractive landing page. Many affiliate programs offer excellent landing pages, so you just have to set up the target and filter webcam category.
If you are a beginner, then we recommend trying pop traffic as you do not need to have much experience in making creatives.
Banners
Banners are also quite an old format, which proved to be excellent in adult verticals. This advertising format brings a lot of conversions, but you need to take into account the features in creating a campaign. It is not enough to set the target and filter webcam, as you need to understand the nuances of banners. This format is also easy for beginners, so we encourage you to try them out, but before that, read our blog posts about banners.
Web-push
Push notifications are one of the most popular formats like previous ones. It is also suitable for beginners because the format is very easy to set up. You do not need a lot of skills in making creatives. It is enough to write a short informative text, and choose a bright picture and an attractive icon. Users respond well to push web advertisements, but if you filter webcam, you can increase conversions and make even more profit.
You can read other articles in ClickAdilla's blog to learn how to create campaigns for particular ad formats. Also, do not forget that you can always contact your personal manager for support and assistance in setting up any advertising format.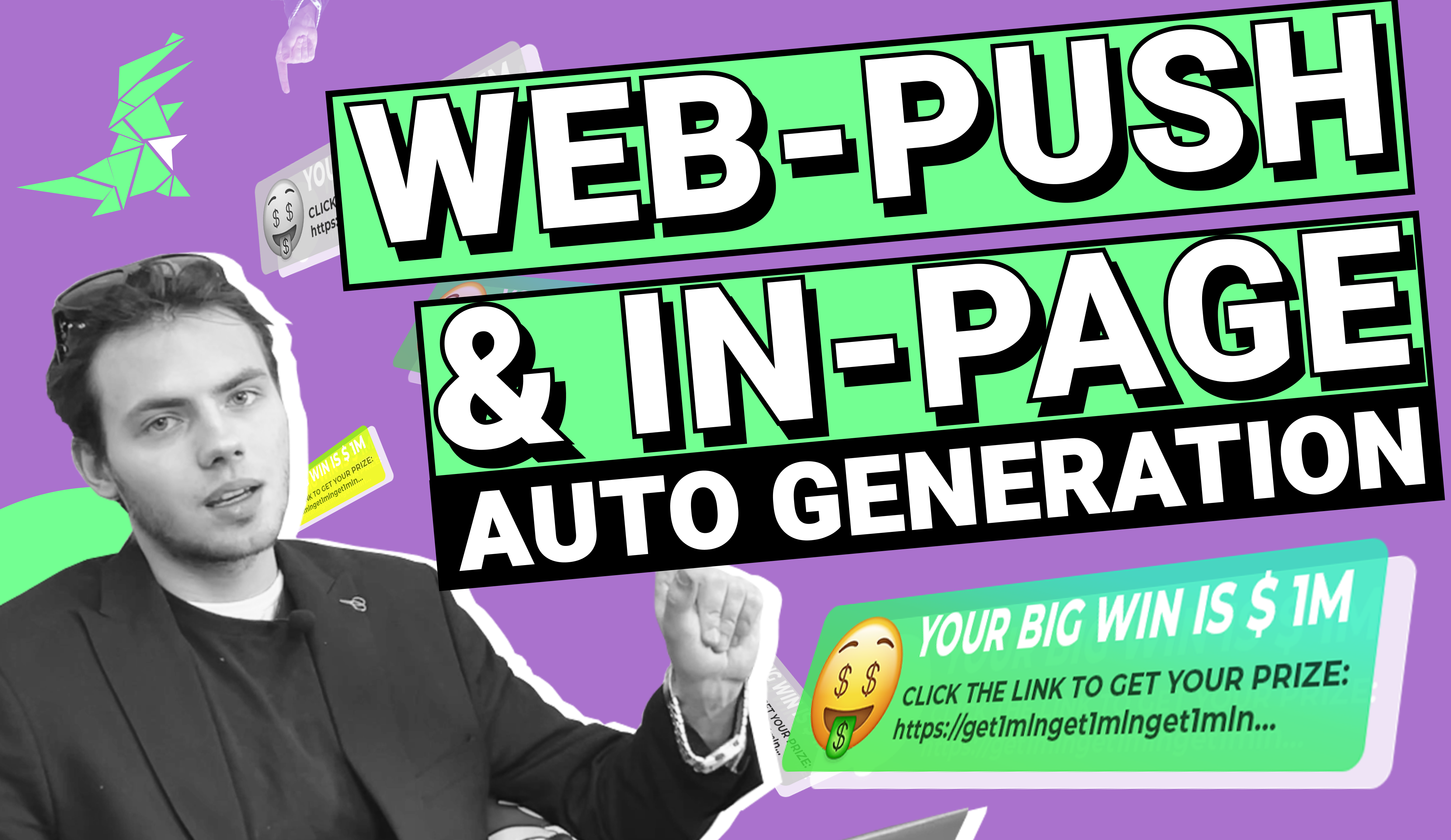 What countries to choose?
The most profitable countries for webcams are TIER1 countries like the USA, Australia, Canada, the UK, and rich EU countries. On a par with all the advantages of these markets, be ready for heavy competition. Meanwhile, you may focus on TIER2 countries, which are less profitable, but with a bigger target audience and lower competition. Here come:
● CIS countries – Russia, Moldova, Belarus and Kazakhstan.
● Latin America – Argentina and Brazil.
● Asia – India, Egypt, the UAE, Pakistan and Turkey.
Where to get traffic?
You can find your target audience in all sorts of places, however, with different approaches. For example, most common networks have strict rules and limitations for advertising adult content. ClickAdilla solves this problem by providing customers with a variety of most relevant and convertible websites:
● Sites with adult content.
● In-App advertising.
Every affiliate working with ClickAdilla knows that quality adult traffic is one of our main advantages. Moreover, we always work on implementing new features to help our customers advertise more easily and monetize better.
We would like to announce an implementation of a new label "WebCam", which you may set up by creating your ad campaign. It will automatically rotate your advertisement on the websites with the highest CTR according to our experience and data for previous years.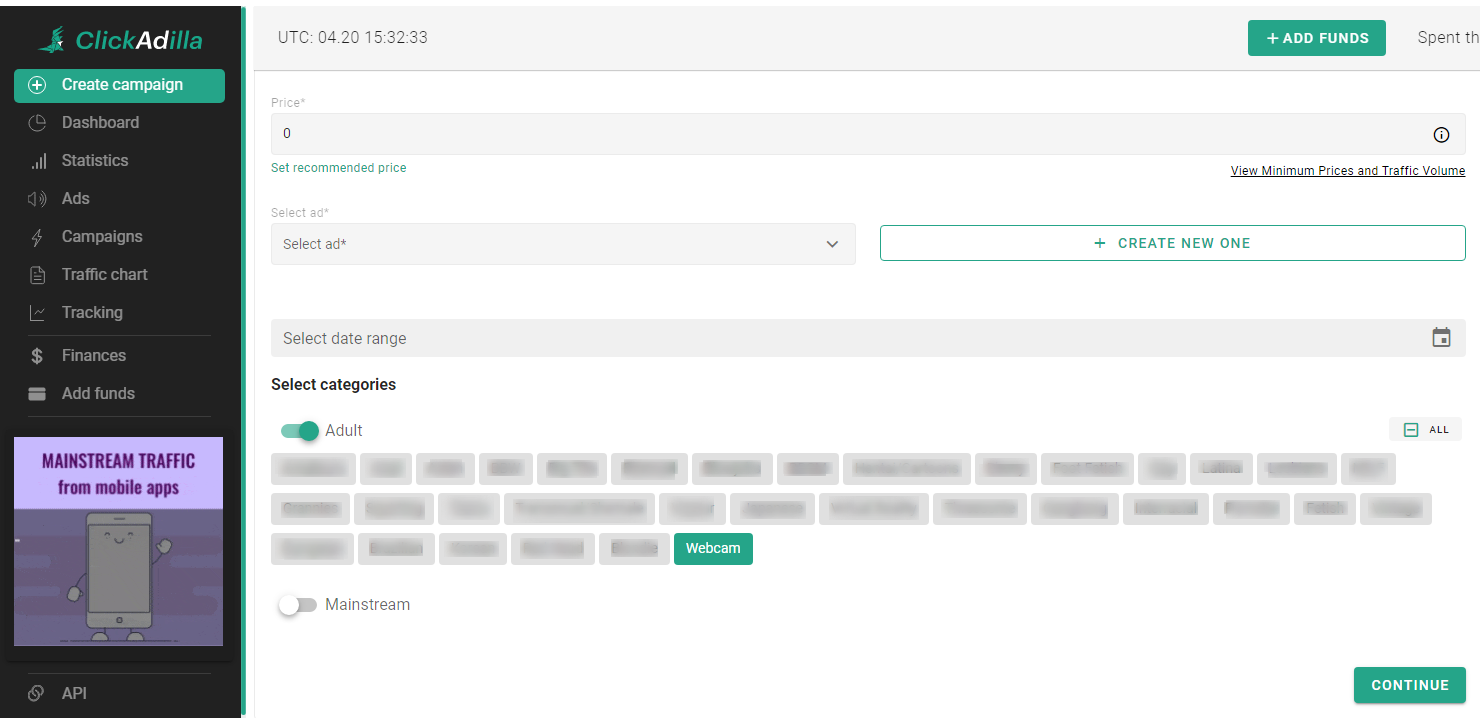 When creating your campaign in the ClickAdilla account you may set the category for the service or product you advertise. In our case, you need to select the adult and Webcam label.
Save your time by using our new feature when creating your webcam ads to get high-quality traffic!