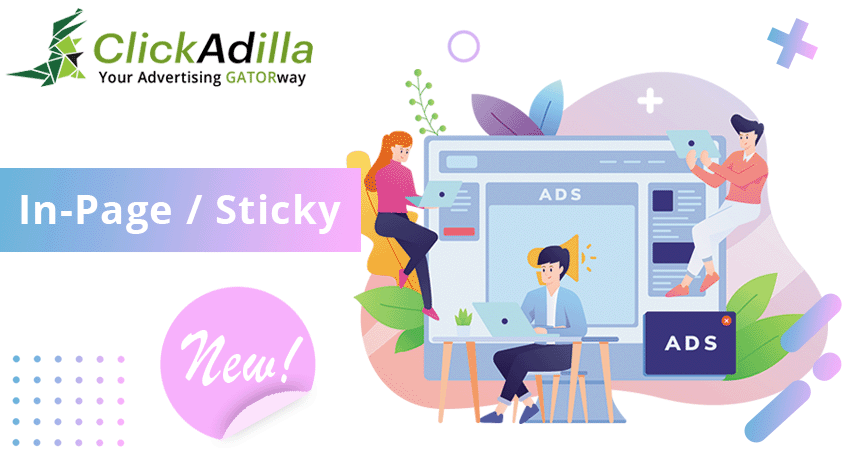 Power up your advertising campaigns with our new ad format - In-Page / Sticky. These are similar to web push notifications, but they have a number of advantages and features.
Quick navigation ⤵️
▶ What is In-Page / Sticky?
▶ What to promote with In-Page?
▶ How to create In-Page?
▶ What's the cost?
▶ In-Page / Sticky TOP-10 GEOs
▶ Advantages of In-Page Ads
What is In-Page / Sticky?
In-Page or Sticky ad format looks like a push message that is shown on a website while users are on the page. Sticky ads are designed to be fixed to a specific area of the screen while the user scrolls through the content. It can be closed at any time.
There's a 100% possibility that users will see it. So sticky ads are engaging and generate higher ad revenues to publishers and advertisers. They are available on all devices: desktops, mobile phones and tablets. On desktops a message is displayed in the upper right corner of the screen. On mobile devices - at the bottom of the screen.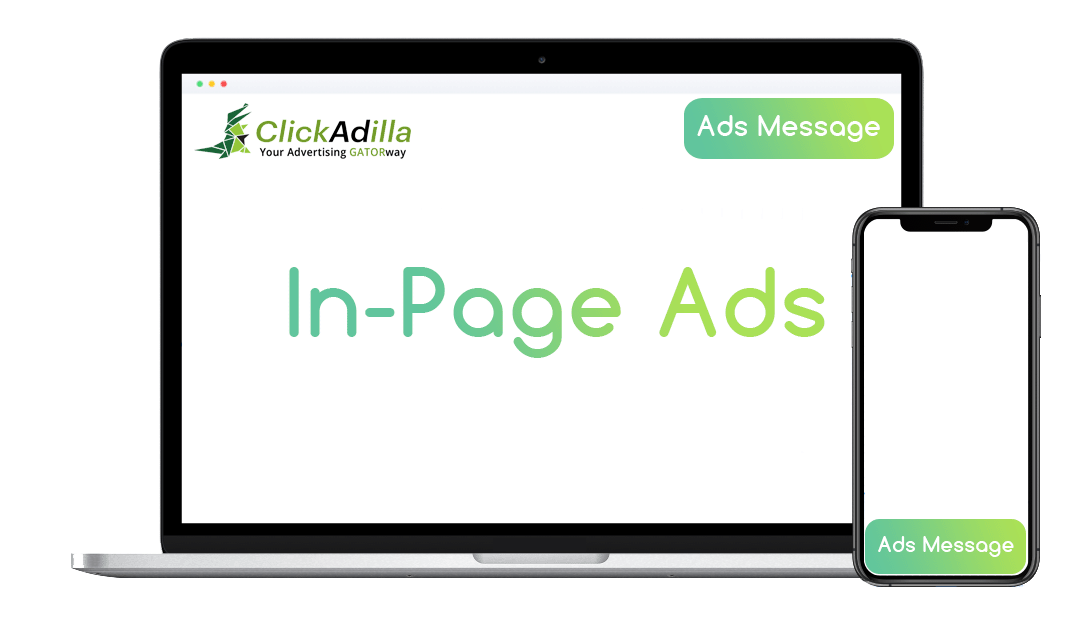 What to promote with In-Page?
It would seem that offers that perform well for classic web-push notifications should work for In-Page too. However, this is only a theory. As this is a new format, we do not have accurate data for the top performing niches.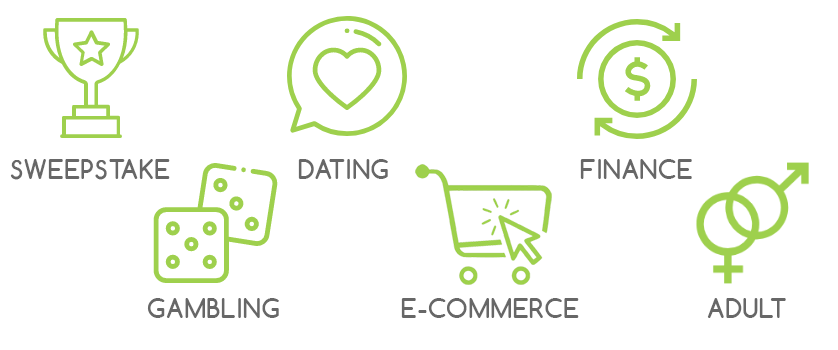 It makes sense to promote adult, mobile subscription, sweepstake, software offers with traffic in ClickAdilla. Gambling and dating offers also have a chance to make you profits.
In this article you'll find tips to run a web push campaign, which can be applied to In-Page ads.
How to create In-Page?
Unlike web push messages, sticky ads displayed the same on all browsers and devices.
Otherwise, the process of making an ad set is the same as for a web push.
The message consists of title, body, icon and image.
Title: maximum 25 characters
Body (without picture): maximum 100 characters
Body (with picture): maximum 35 characters
Icon: 192x192px
Image: 360x240px
File Type: JPG/PNG/GIF, animation is not allowed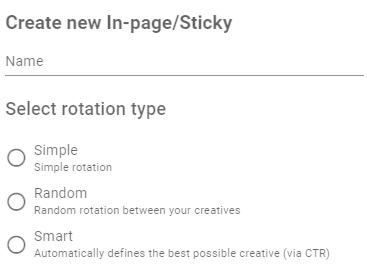 3 rotation types are available.
Read more about the Smart rotator.
What's the cost?
As usual, the higher your bid, the more traffic you will get. Use the Traffic chart to check traffic volume for each GEO. We have over 10 Million impressions daily.
Advertisers can choose between CPM or CPC. Which payment method is better everyone decides for himself. In this article we compared these models.
In-Page / Sticky TOP-10 GEOs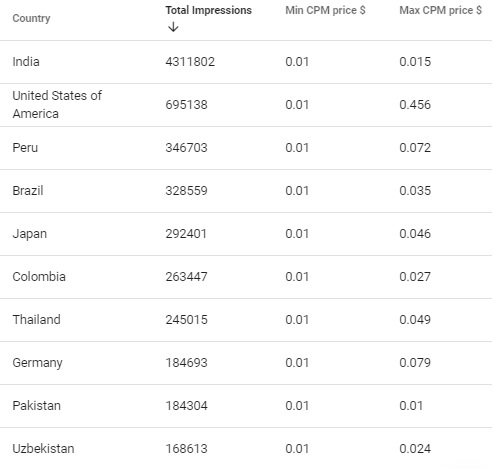 Over 10M impressions daily
Advantages of In-Page Ads
🌟 High CTR. Increased viewability of ads without jeopardizing user experience.
🌟 Fresh users. Show your ads to previously inaccessible audiences, i.e. iOS users.
🌟 All devices. Get the user's attention on all devices and browsers.

Are you ready to increase your profit? Create an ad set, set up your campaign and get traffic!
Don't hesitate to contact your personal manager or live-chat support.