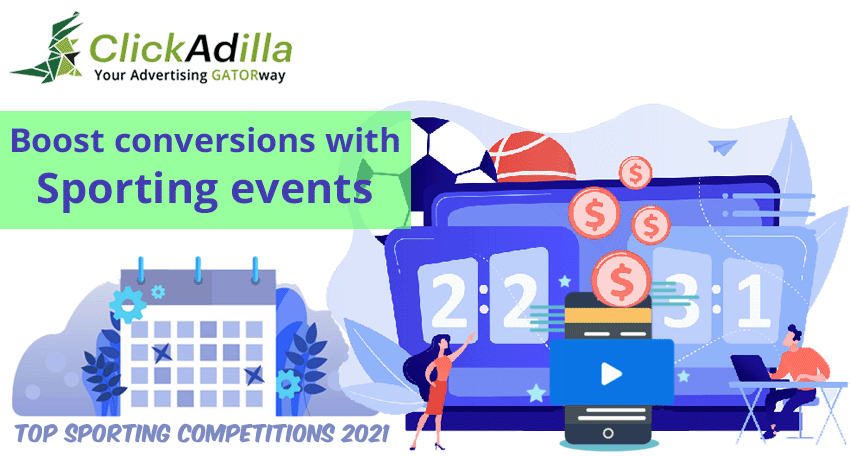 iGaming is a lucrative niche that can bring affiliates thousands of dollars daily. One of the most profitable strategies is launching advertising campaigns related to sporting events. Read more to learn how to make money on sports betting this summer.
Quick navigation ⤵️
▶ Most popular sporting events of this summer
▶ Which Ad format to choose?
▶ Mobile traffic and Hybrid apps
▶ How to increase the Conversion Rate?
▶ Hot traffic GEOs and Ad Formats
▶ Key findings
The Betting affiliate vertical is inextricably connected with sports events. Due to COVID-19, 99% of all sports events were postponed to 2021. This list includes the Olympics in Tokyo, Euro 2020 and many others. Fortunately, the situation is changing for the better: more countries are opening borders, and events will be held, albeit with some restrictions.
And together with the return of sports, sports betting is also revived. This vertical is indeed booming today after a short stagnation. And you have great opportunities to make money on bookmakers without making bets.
This summer will be rich in major international sporting events: UEFA EURO 2020, COPA America, Wimbledon, Stanley Cup finals and the hottest event is the Tokyo Olympics. Here is the list of upcoming TOP events:
Most popular sporting events of this summer
Football
Copa América
Dates: JUN 10 - JUL 11, 2021
Copa América is the hottest upcoming event in Latin America. As you might know, football is like a religion in Brazil and Argentina especially. Such world legends as Pelé, Messi and Maradona were born here. There are a large number of loyal fans who go online to follow their teams: watch matches online, monitor the teams' score and bet on it.
💡 Mexican fans are the most tech savvy: 55% of them using second-screens at the stadium to search for information or post about the match.
EURO 2021
Dates: JUN 11 - JUL 11, 2021
This is the final part of the European Football Tournament, in which 24 teams participate. Matches will be held in different cities of Europe, and the final match will be hosted by the stadium in Gdansk, Poland. Italian, Serbian and Polish fans are the craziest football team supporters who can top easily their Latin American friends.
European market is highly competitive. You should allocate a larger budget for testing different GEOs, ad formats and creatives. In addition, you should take into account the online gambling regulation of each EU country. We would recommend looking at gambling offers for Eastern European countries: Poland, Ukraine, Romania, Russia and others.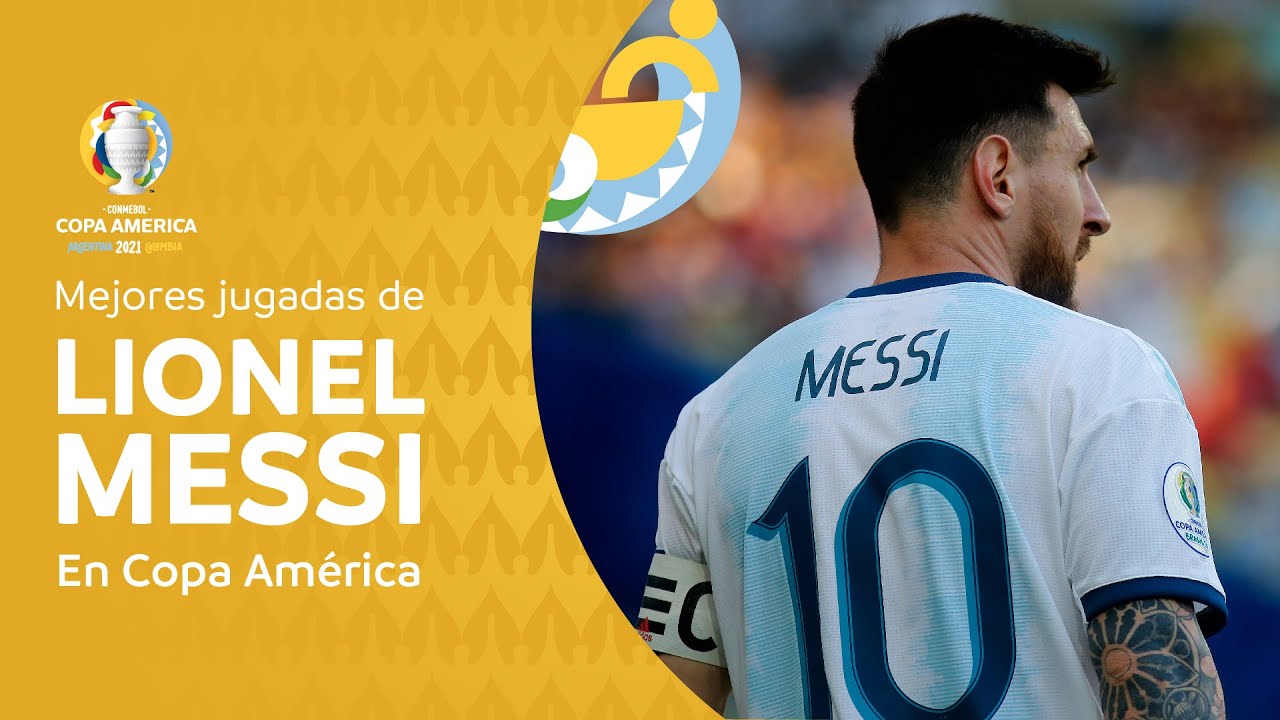 Tennis
Tennis is the third most popular sport to bet on globally. This summer there will be 3 major competitions, which will be followed by millions of fans, mainly in West Europe and the US.
Roland Garros
Dates: MAY 24 - JUN 13, 2021
GEOs to target: France, UK, US, Australia, Germany.
Wimbledon
Dates: JUN 28 -JUL 11, 2021
GEOs to target: UK, US, Australia, France, Germany.
US Open
Dates: AUG 30, 2021 – SEP 12, 2021
GEOs to target: Australia, France, UK, US, Germany.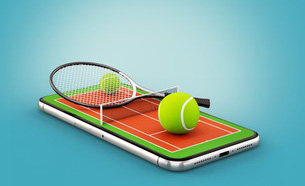 Cycling
This epic cycling challenge became a symbol of France. Millions of French and Europeans are watching this event.
Tour de France
Dates: JUN 26, 2021 – JUL 18, 2021
GEOs to target: France, Netherlands, Italy, Germany, Belgium.
Hockey
This is one of the greatest ice hockey competitions. Teams from the USA and Canada participate in the tournament, but games are watched in other countries where hockey is a national sport. Since many team players come from other countries.
Stanley Cup finals
Dates:JUL 1, 2021 – JUL 31, 2021
GEOs to target: US, Canada, Russia, Norway, Denmark, Finland, Denmark.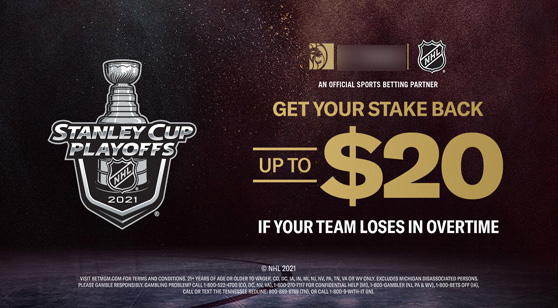 UFC
UFC fights have a lot of fans worldwide. The most publicized fighters such as Conor McGregor and Dustin Poirier collect millions of views. Their huge fans are usually ready to bet large sums in the hope of picking up a big win.
Chan Sung Jung vs. Dan Ige
Date: JUN 19, 2021
GEOs to target: US, South Korea
Aleksei Oleinik vs. Sergey Spivak
Date: JUN 19, 2021
GEOs to target: Russia, Ukraine, US
McGregor VS. Poirier
Date: JUL 10, 2021
GEOs to target: UK, Ireland, US, Spain, France, Canada, Brazil, Russia, Kazakhstan.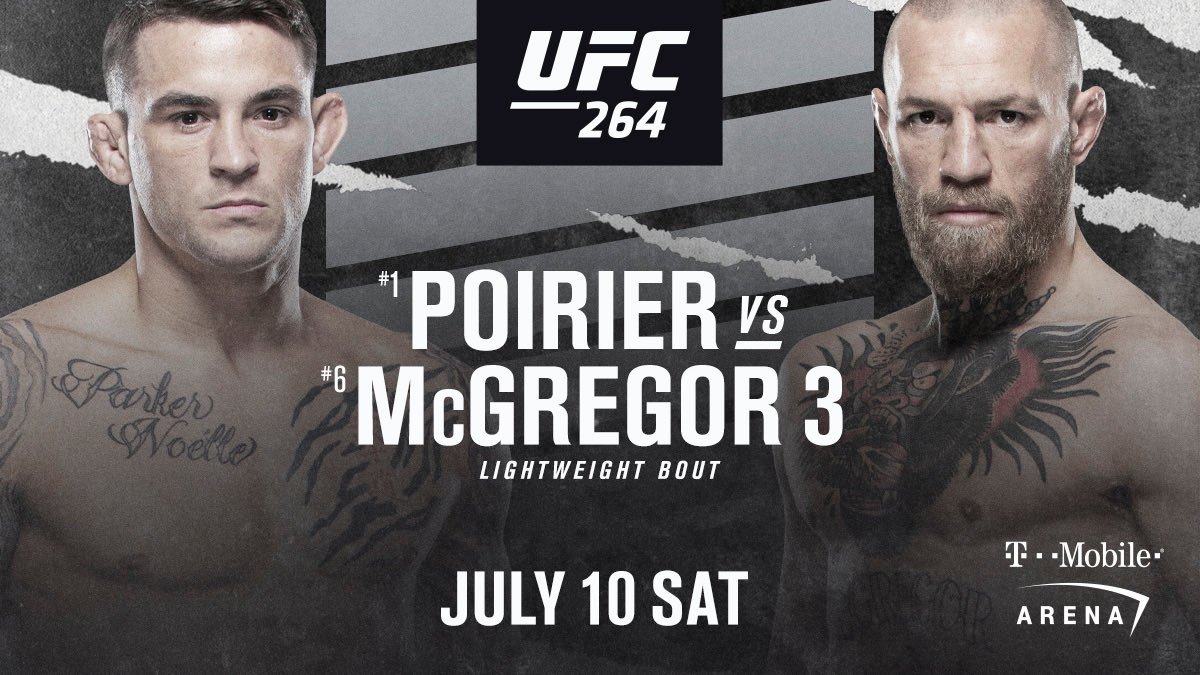 Cricket
Cricket is the most popular sport in India, Pakistan and Bangladesh. India won the Cricket World Cup multiple times. England as the birthplace of Cricket takes part and holds major competitions. New Zealand largely reflects the nation's British colonial heritage, with some of the most popular sports being rugby, cricket and football. New Zealand is one of twelve countries competing in Test match cricket, which takes place in the summer.
New Zealand tour of England, 2021
Date: JUN 2 - 14, 2021
India VS. New Zealand
Date: JUN 18 - 22, 2021
Pakistan tour of England, 2021
Date: JUL 8 - 20, 2021
India tour of England, 2021
Dates: JUN 18, 2021 – SEP 14, 2021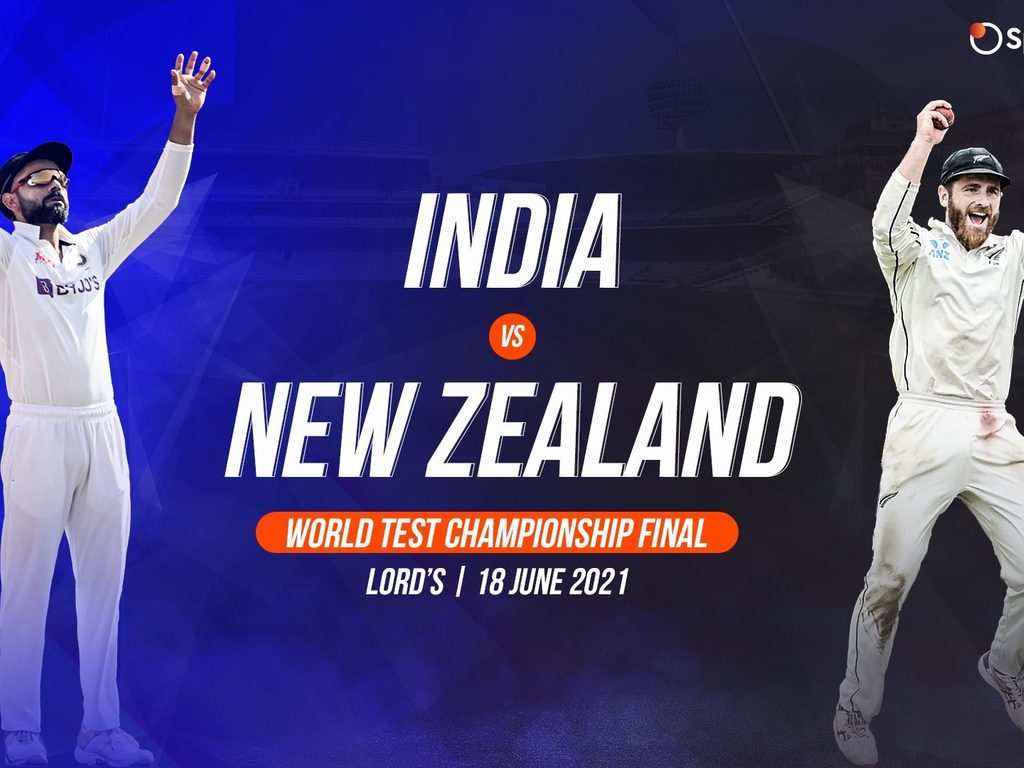 Tokyo Olympics
This is certainly the most anticipated event of 2021. Bookmakers offer an incredible range of markets. Usually, these sports are most popular to bet on:
- Boxing
- Athletics
- Gymnastics
- Cycling
- Swimming
- Soccer
- Diving
The popularity of sports affects conversion. If a person is passionate about certain sports, then he will bet.
Dates: JUL 23, 2021 – AUG 8, 2021
Which Ad format to choose?
Web Push and In-page push ads are excellent ways to promote your betting offers. These are highly-engaging ad formats that are delivered straight to users' devices. Using the CPC model, you pay only for engaged users. Cost-per-click starts at $0.005. Actual bid depends on the competition. We have a huge amount of push traffic worldwide. Check actual traffic volume, min and max bid on the Traffic Chart.
Mobile traffic and Hybrid apps
No matter what ad format you choose to run an ad campaign, mobile traffic is the best choice for promoting betting offers. Desktop is used mainly for work purposes. It's more comfortable for users to place bets on sports events. Every second gambler prefers to visit the bookmaker's website using a smartphone or tablet. Users are able to place bets on sports events anywhere with an Internet connection: in a bar, in the subway, in the car etc.
Hybrid apps are a trend of recent years. These are mobile site versions wrapped inside a native app frame. Creating such a hybrid application does not require a lot of development costs. Applications have a number of advantages over websites, increasing profits of media buyers eventually. Mobile in-app banners and native ads are best suited for mobile apps promotion.
Advantages of mobile betting apps:
✅ Consumers trust more apps in AppStore and GooglePlay.
✅ Installed Apps grab more users' attention.
✅ You get more analytics on how users interact with your app.
✅ Mobile apps provide users with more convenient usability.
✅ If you convert the website to a mobile app, you get an immediate perk — push notifications. It allows you to send personalized messages.
✅ All these benefits boost conversion rates.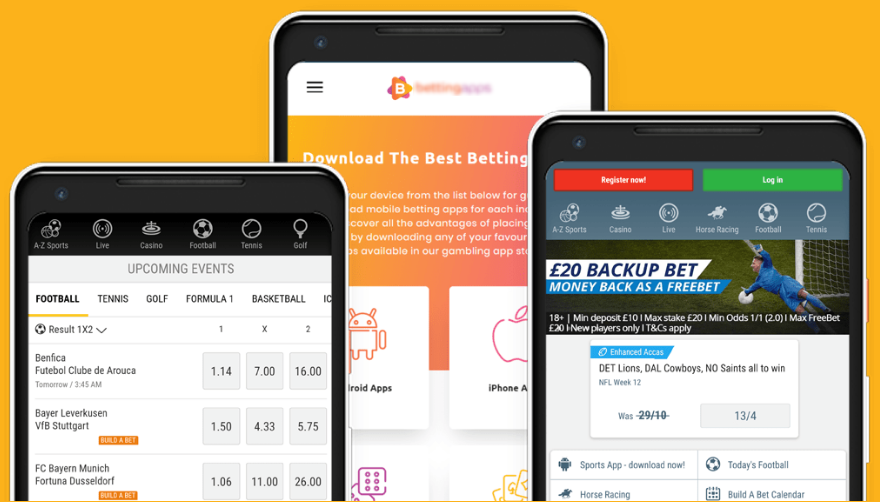 How to increase the Conversion Rate?
Here are the best-performed strategies for betting promotion.
Flags. Use images containing the flags of the teams playing. It increases the CR roughly 10%.
Bonuses. Encourage users to sign up with a limited time welcome bonus. A personalized bonus on the first deposit can increase the amount of conversions up to 20%!
Winners
There are a lot of people who dream of getting rich quickly. Tell a story of a lucky man who won a six-figured amount or a tipster earning from betting.
Free Betting Tips
Create a pre-landing page or make a video preview of a game. You can sneak a peek at tips on sites of professional betting tipsters.
Try other verticals
Surprisingly, gambling offers are not the only ones that can be linked to sports events. VPN, Live-streaming and Sweepstake offers also bring money.
➡️ A lot of people are looking for an opportunity to watch a live game online. Here comes live-streaming sites. You can provide streams for free or charge a small fee.
➡️ Most live-streaming sites restrict access to sporting events to people living in other countries. So VPN can bypass this GEO-restriction.
➡️ Use a football star or event as a theme for sweepstakes. A cool contest designed for football fans definitely be noticed.
Promoting VPN offers target Android smartphones. This category of Internet users is growing rapidly and accounts for 75% of all installs on mobile devices.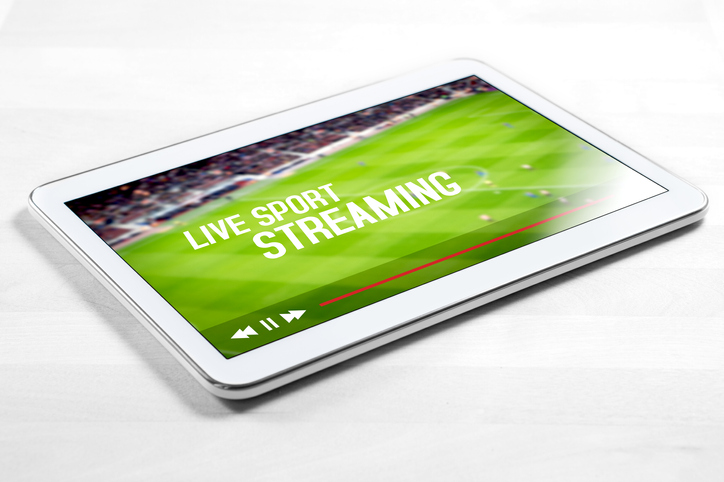 Hot traffic GEOs and Ad Formats
India
Web Push Mobile Android - 462K clicks daily
Russia
In-Page Push - 431K clicks daily
Brazil
Web Push Mobile Android - 240K clicks daily
Germany
In-Page Mobile iOS - 40K clicks daily
USA
Mobile banner 300x100 - 26K clicks daily
Turkey
Web Push Mobile Android - 18K clicks daily
Key findings
✅ Affiliate marketing betting programs can bring a great profit to affiliates.
✅ Major sporting events play a key role in marketing promotion of bookmaker offers.
✅ Football (soccer) is not the most popular sport in some countries. Do research before launching an ad campaign.
✅ Mobile traffic driving more sales for betting apps.
✅ Mobile apps have a number of advantages over mobile websites that significantly increase your profit.
✅ VPN apps, Live-streaming and Sweepstake offers also work perfectly for sports events.