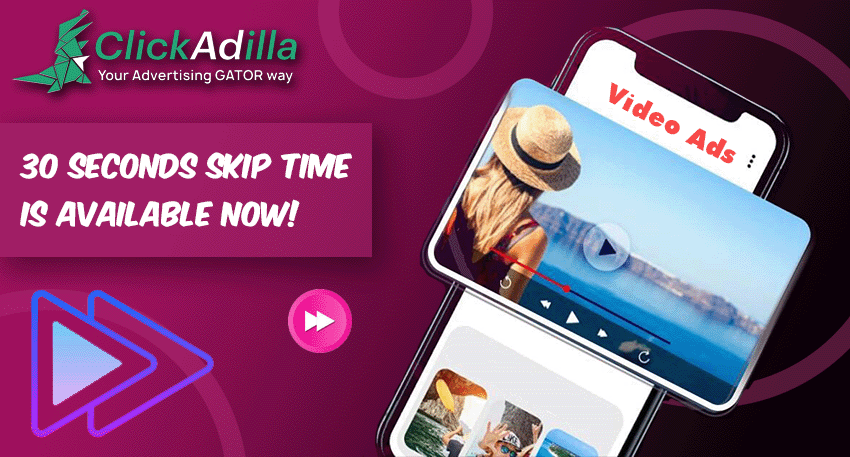 Pre-roll is an effective In-Stream ad type that drives brand awareness and increases purchases. With our video advertising platform you can promote YouTube videos. ⏩ Set up 30 seconds skip duration to get higher retention and get cheap youtube views.
▶ What are Pre-Roll ads?
▶ Skippable video ads
▶ Top performing niches
▶ How to promote OnlyFans
▶ Best alternative to YouTube
▶ TOP regions for Video In-Stream traffic
▶ 5 tips for video pre-rolls
▶ Outcome
The popularity of video advertising on TV all over the world is declining from year to year. Obviously she will be out of the game soon. Media buyers shift to programmatic video advertising. Better Internet loading speeds, the ability to evaluate the performance of ad campaigns, more effective audience targeting and a low entry threshold make programmatic video advertising more preferable for advertisers. In this article I will talk about the most effective digital video ad format - In-Stream Pre-roll.
What are Pre-Roll ads?
Pre-roll ad is a type of in-stream ad.There are also mid-roll and post-roll. As the name implies, pre-roll plays before the featured video. Skippable pre-roll is the most effective ad type. This type of ad doesn't annoy users by interrupting the content like a mid-roll.
Since your ad is guaranteed to be viewed, you'll get 100% viewability of your commercial. Even if viewers skip your ad, they've already been exposed to your brand, product or service. Users will be able to click on the skip button after a while. The minimum skip time is 5 seconds.
Pre-roll advertising is extremely effective for growing brand awareness. Running an ad before the users' desired content means the audience is likely still engaged, interested, and willing to sit through a brief ad to get to the content they want to see.
Skippable video ads

We've added a new feature to In-Stream video pre-rolls - customizable skip time.
Now you can select the required skip time - among 5, 15, 20, 25 or 30 seconds.
New feature is available for all video ad types:
▶️ The standard type of video uploaded to our server.
▶️ VAST or VPAID
▶️ Motion banner
How to create pre-roll ads?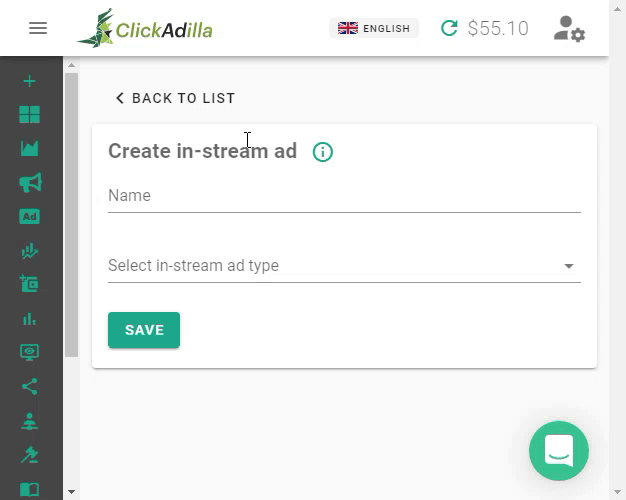 In some cases 30 seconds pre-rolls will better stimulate viewers to purchase. That's true that longer video gives more creative space. However. the higher the skip time you set - the higher CPM (cost-per-mile) will be. Choose the required skip time based on the promotional video. If you fit the essence of your product in the first 10 seconds, then there is no point in prolonged skip.
Top performing niches for Video Pre-Rolls with ClickAdilla traffic
- Dating and WebCams
- Nutra
- Adult
- Movie trailers
- Video games
- Betting and Gambling
>> Pre-Rolls can generate leads for affiliate offers too <<
How to promote OnlyFans without social media
Besides these topics, promotion of OnlyFans accounts gained in popularity. Video Pre-Rolls are great for OnlyFans promotion. We allow adult content, unlike social networks like Facebook and Instagram which block posts that contain nude or sexual images.
There are a lot of cases when Influencers successfully leveraged this marketing channel to gain new followers and paid subscribers. Just upload short teasers of your video content and run a video pre-roll campaign!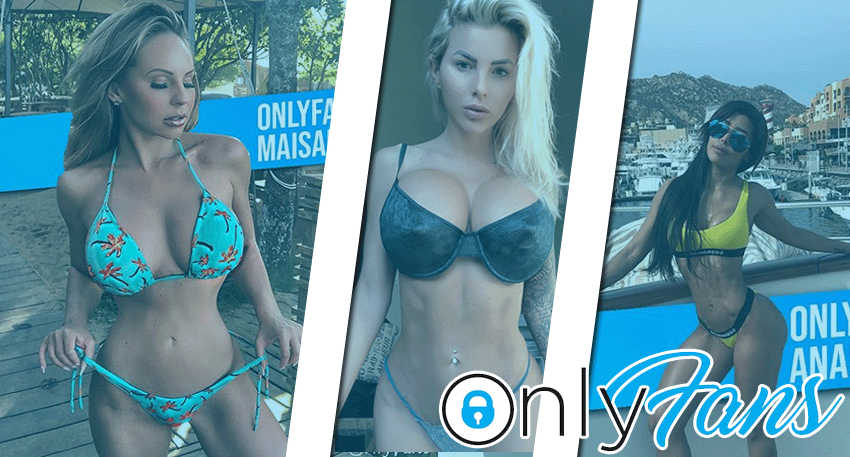 Best alternative to YouTube
In case you have a YouTube channel, then you can promote your videos on our video advertising platform. We embed a YouTube player with your video on different traffic sources, so it looks like a regular YouTube player with all buttons. If users like your video, they can go to YouTube and engage with your video: like, comment and subscribe.
Our prices are much lower than those offered by other suppliers and YouTube. Average cost per 1000 views is $0.7. That's 10 times cheaper than the cost of advertising on YouTube.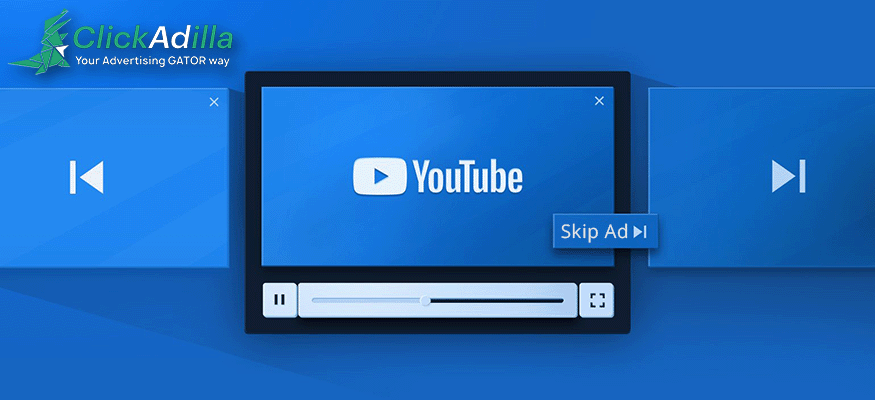 Benefits of YouTube video promotion with ClickAdilla:
✅ High volume of traffic without bots. 100% real views.
✅ Cheap youtube views.
✅ 9 targeting options.
✅ You can set up spending limits per hour, day or campaign.
✅ Detailed statistics.
✅ Live-chat support 24/7.
How to start buying views on youtube cheap?
1. Register at clickadilla.com.
2. Contact your account manager.
3. Provide us a YouTube video link that you want to promote.
4. Get VAST-tag from the manager.
5. Launch the campaign yourself, or with the help of the manager.
6. Top up your account and launch an ad campaign.
7. Watch your view count grow!
💡 Order views steadily for each new video on your channel during a month to achieve the best results.
TOP regions for Video In-Stream traffic in ClickAdilla
ClickAdilla is a powerful video advertising platform that allows advertisers to reach users globally. We provide over 1 billion impressions daily from all regions. About 50% of all traffic comes from Europe and North America. As for the countries, the TOP -10 includes the following:
1. India
2. USA
3. Germany
4. Japan
5. France
6. United Kingdom
7. Italy
8. Brazil
9. Spain
10. Thailand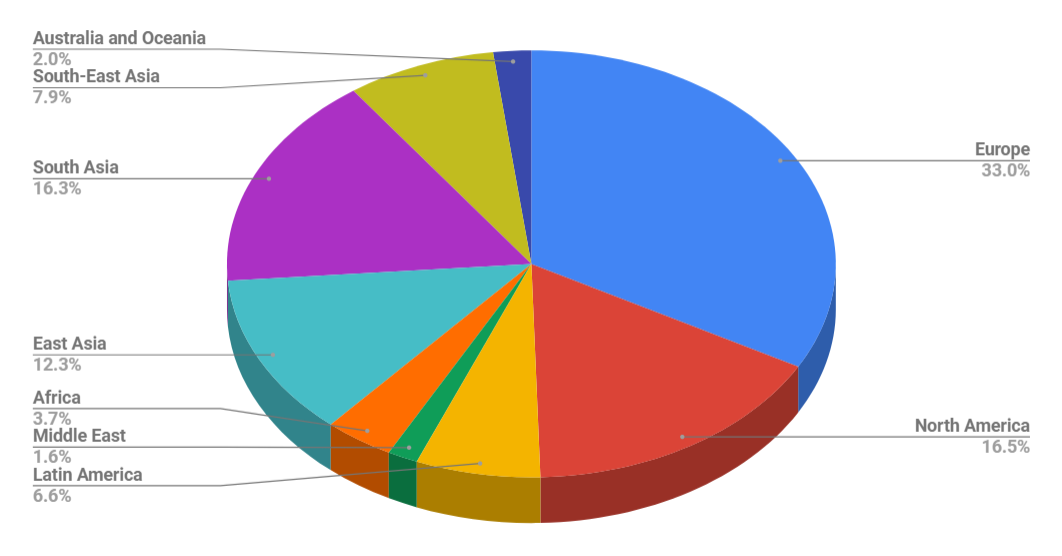 An average cost per 1000 impressions is $0.35. You can check the traffic volume and min prices on your dashboard. Use the Traffic chart.
5 tips that will help you to increase CTR for video pre-rolls
1. Increase skip duration
According to statistics, the 30-seconds video has CTR up to 0.21%. CTR for 15-second ads has only 0.13%.
2. Keep it short
It is very important to grab users attention from the first seconds. Make a video that would shock the viewer and keep them intrigued.
3. Use emotions.
The emotional impact of video ads is essential. Make sure your video evokes any emotion in the viewer. It could be fear, empathy, humor, sexual appeal and others.
4. Provide solution.
People are most strongly motivated when they have a problem that needs to be solved that causes them regular and noticeable pain.
5. Call-to-action
Users need to understand what to do. Add a clear message, for example: "Click now to get a bonus!".
Look at this pre-roll ad. Marketers went beyond standards and turned the skip button into a "real" obstacle on the road. Using a youtube tailored video you can lift ad recall and make your video going viral.
>> Get Inspired by this collection of best pre-roll ads <<
Outcome
To sum it all up, pre-roll ads are effective for promotion of products and services online.
Programmatic video advertising platforms have made it easier to launch ad campaigns.
Publishers sell traffic and advertisers buy it through the ClickAdilla ad network.
We offer a great alternative to YouTube. On our platform you can buy youtube views at affordable prices. Create a VAST or VPAID-tag to launch an ad campaign. Reach out to your account manager for help.
To make the most of in-stream ads, you have to make an engaging promo video. Follow the video advertising trends and use our tips to succeed! You can launch an ad campaign even without a ready-made clip. With our motion banner tool you can create it in 5 minutes!
Regardless of the ad format, the process always consists of: 1.Test 2.Learn 3.Iterate.