Marketplace simplifies the process of making flat deals (getting all traffic from websites) for affiliate marketing activities. In this article we will discuss what it is and how it works.
arketplace is a brand new feature recently implemented into ClickAdilla's platform to simplify the process of making flat deals. In this article we will discuss what it is and how to work with ClickAdilla's Marketplace.
Tired of reading? - Watch our new video about Marketplace

👇

Quick navigation ⤵️
Flat Deals
Marketplace
How To

Flat Deals
📍 Flat deal is a type of sale.
It is a process of buying the whole traffic volume from the website for a definite period.
This is how it works: you get the offer you want to promote, come to ClickAdilla, define the ad format, target Tier group and one of ClickAdilla's premium sources. After that you make a flat deal, which will guarantee you receiving all ad format traffic from one particular source for a definite time period.
💡 If you want to know more about flat deals before moving on to Marketplace, read our recent article or watch a video on YouTube 👇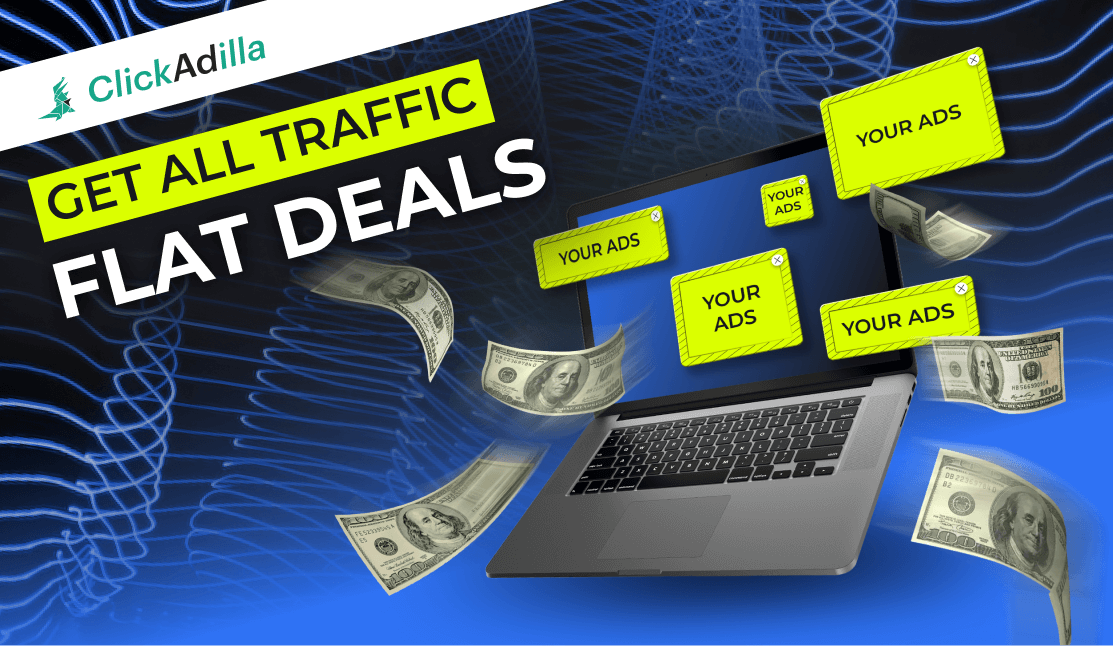 read
watch
Marketplace
📍 Marketplace is a service where a marketer can buy the whole website traffic for a certain ad format and a certain Tier on ClickAdilla's premium sources.
Making flat deals became very easy, since we implemented a Marketplace section.
It is designed as a new section on the sidebar menu in your ClickAdilla account 👇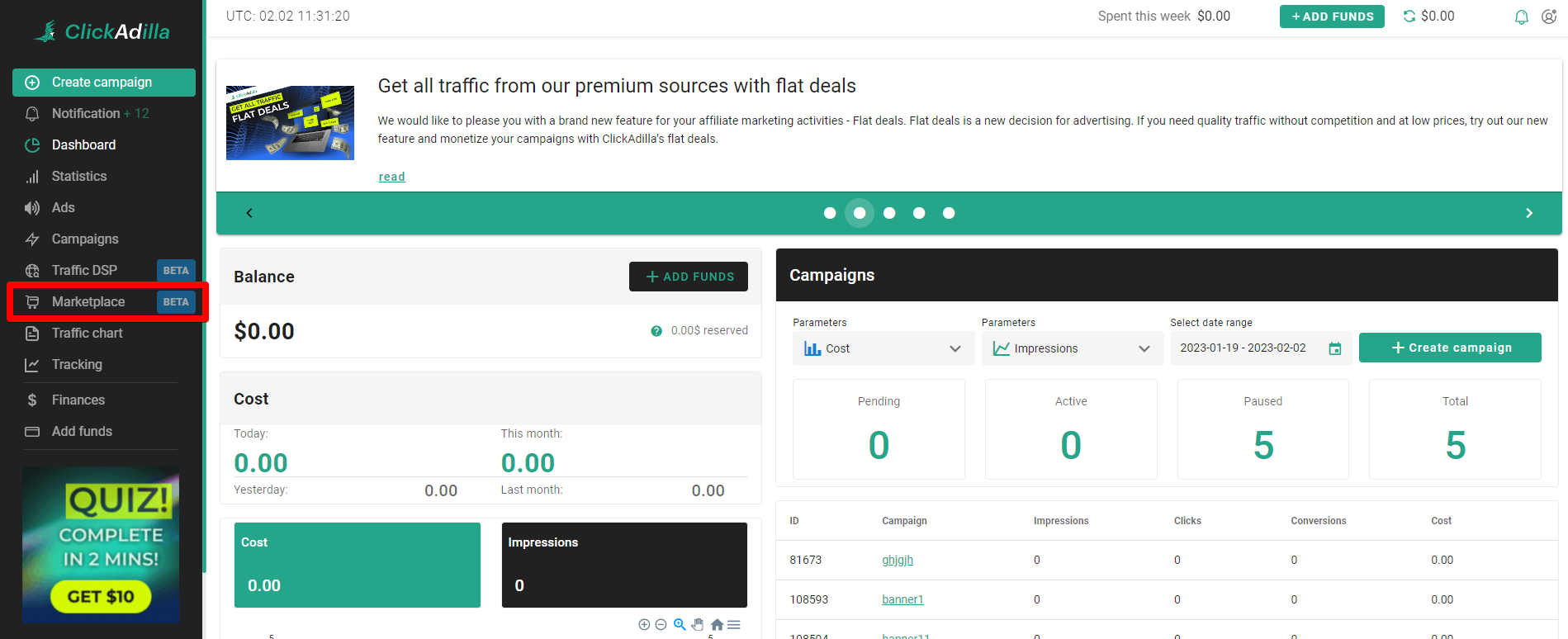 💡 We provide you with a selection of our best traffic sources so that you can choose the flat deal you are most interested in.
How To
In the marketplace section you'll see different flat deals available with all the information provided, namely: ad format, web site, number of daily or monthly impressions, rank worldwide and the cost.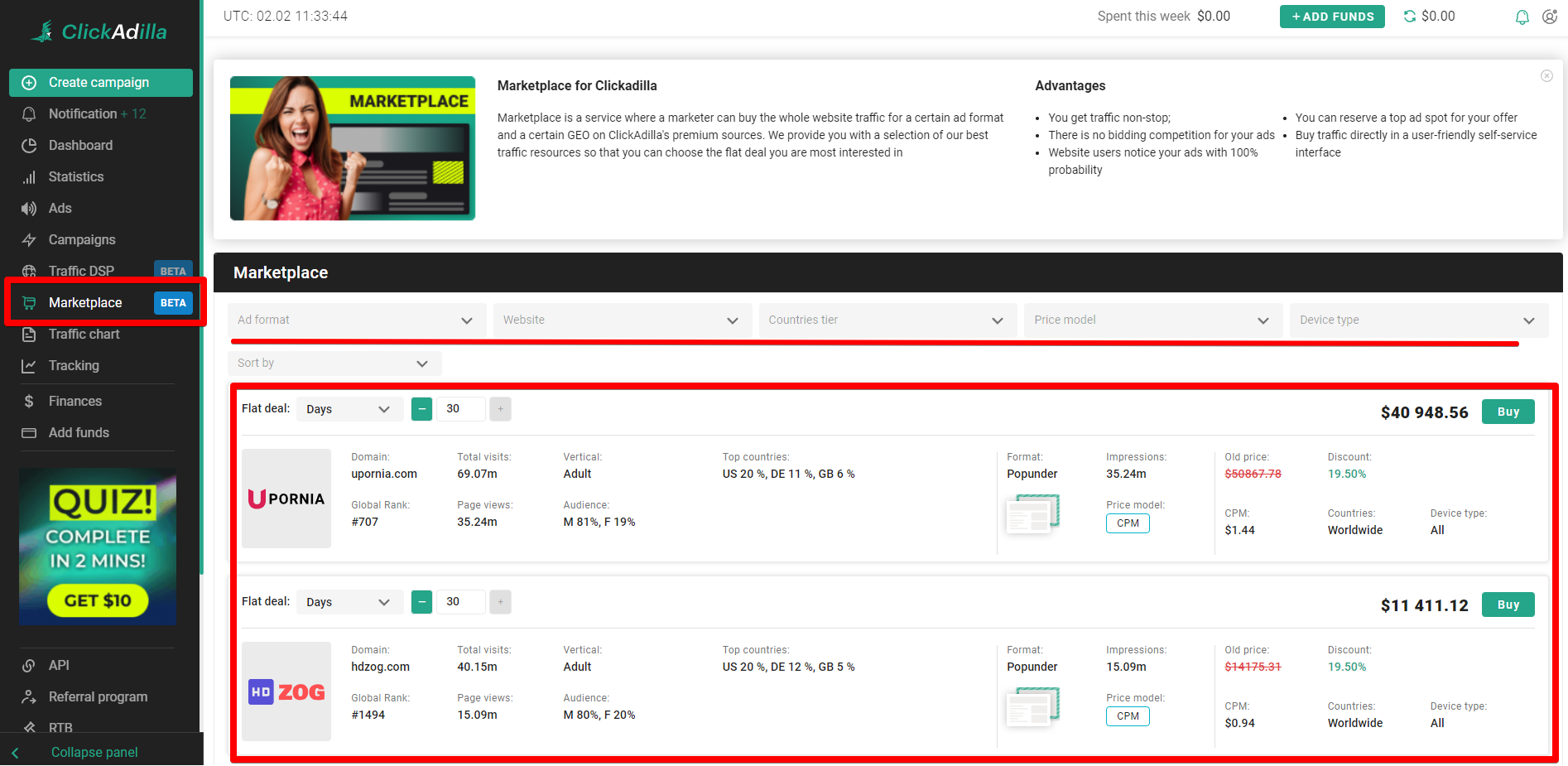 Depending on the preferences you may set the number of impressions you want to reach or the number of days you want your ads to be placed on the web site.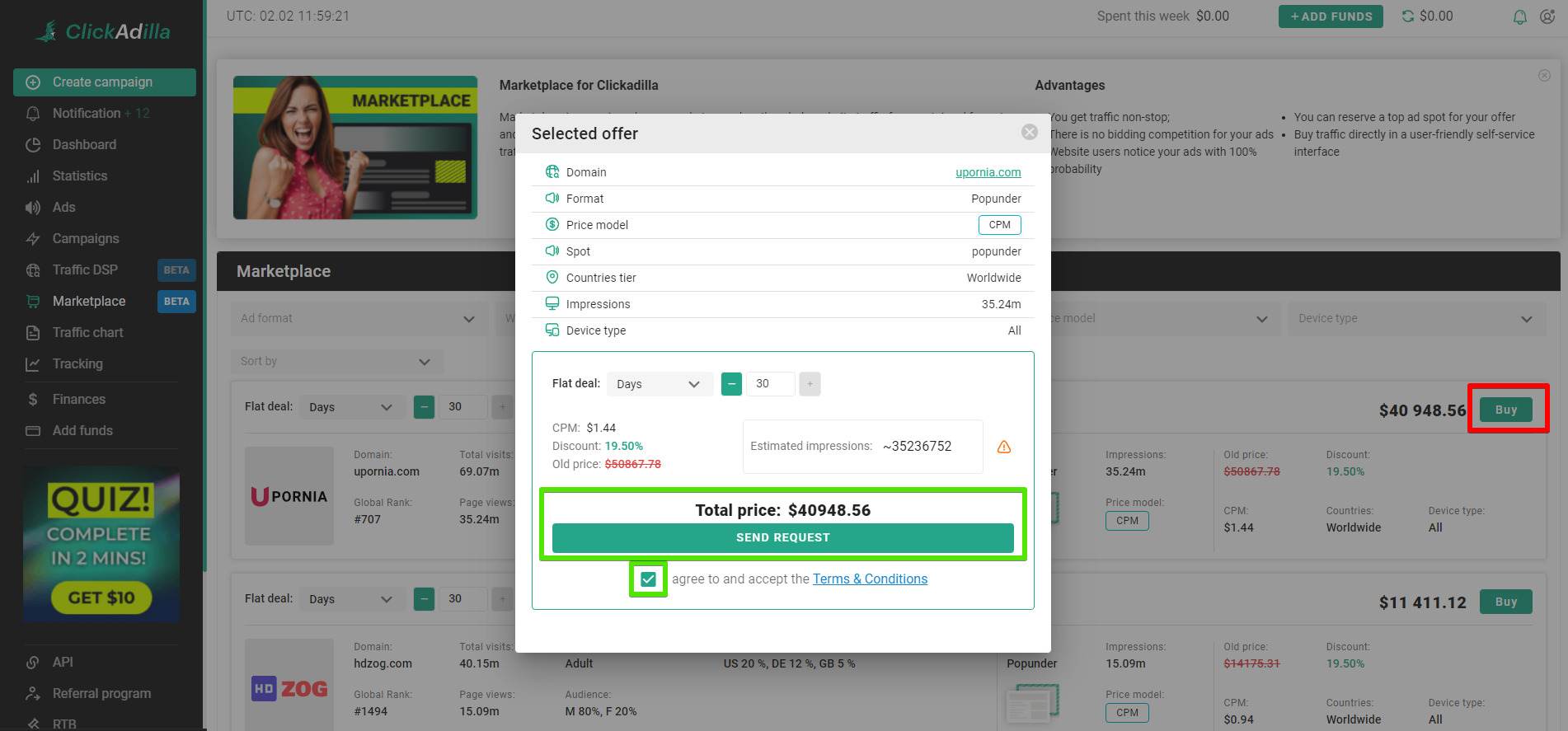 After you have set all the parameters, press the button "BUY" - you will see the window with the review of all the information about your flat deal. Here you may change some settings if you need and finally get your traffic.
💡 Since these features are new and we are still working on the updates
- the prices are extremely low;
- there is absolutely no competition.
It means that those who'll test flat deals now - will get the best conditions for their ads.
As you see, advertising is getting easier day by day with ClickAdilla. Try out yourself and monetize your campaigns with ClickAdilla's flat deals 👇

⚡️ Once we will announce any bonuses or updates related to this one and other features at our platform - you will be the very first one who will know that if you are subscribed to our telegram channel. Simply scan the QR code or click the link below and join our telegram community!


Subscribe to our YouTube channel and get useful video content about affiliate marketing every week

👇