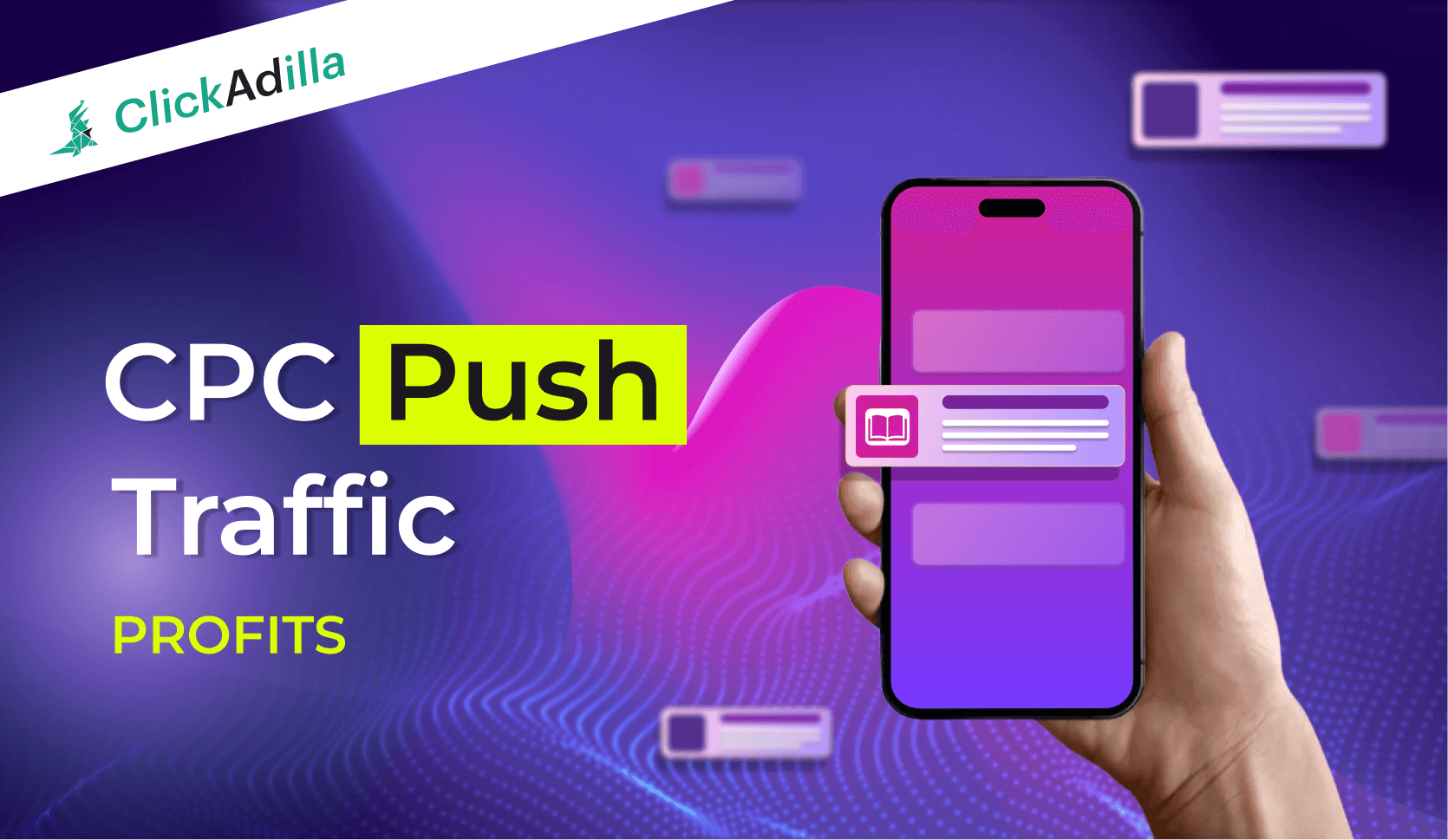 You may increase your ad campaign results if you buy push notification traffic from high-quality sources. Learn more about it.
We are happy to inform that you can buy push traffic push traffic on the CPC model on ClickAdilla.Buy high-quality traffic and promote your products and services with our web push ads. You can show the ads to real users through high-quality push traffic sources. The minimum cost per click starts at $0.005. Contact our support manager to get more details about how to buy push traffic.
We are happy to announce that now you can buy push notification traffic on a CPC (Cost Per Click) base.
Why buy push notification traffic?
- You pay only for clicks on your push notification, not for impressions
- Transparent analytics model
- It's easier to calculate your budget and optimize your campaign
Also, we would like to remind you that our push notification traffic has the lowest prices because we are owners of the biggest subscriber base on the market with over 1.6 billion impressions daily.
Benefits:
- Tokens
- Flexible limits
Moreover, we allow the use of adult landing-pages. Most Ad Networks forbid it.
Advice: Run identical advertising campaigns on CPM and CPC models, compare what works best, and leave the most profitable. Also, don't forget to improve your creative ads and landing pages for the best results.
We will be glad to receive your feedback.
Our live support is always happy to help you with the optimization of your campaigns.
Buy push traffic in ClickAdilla's sources to reach the best performances!