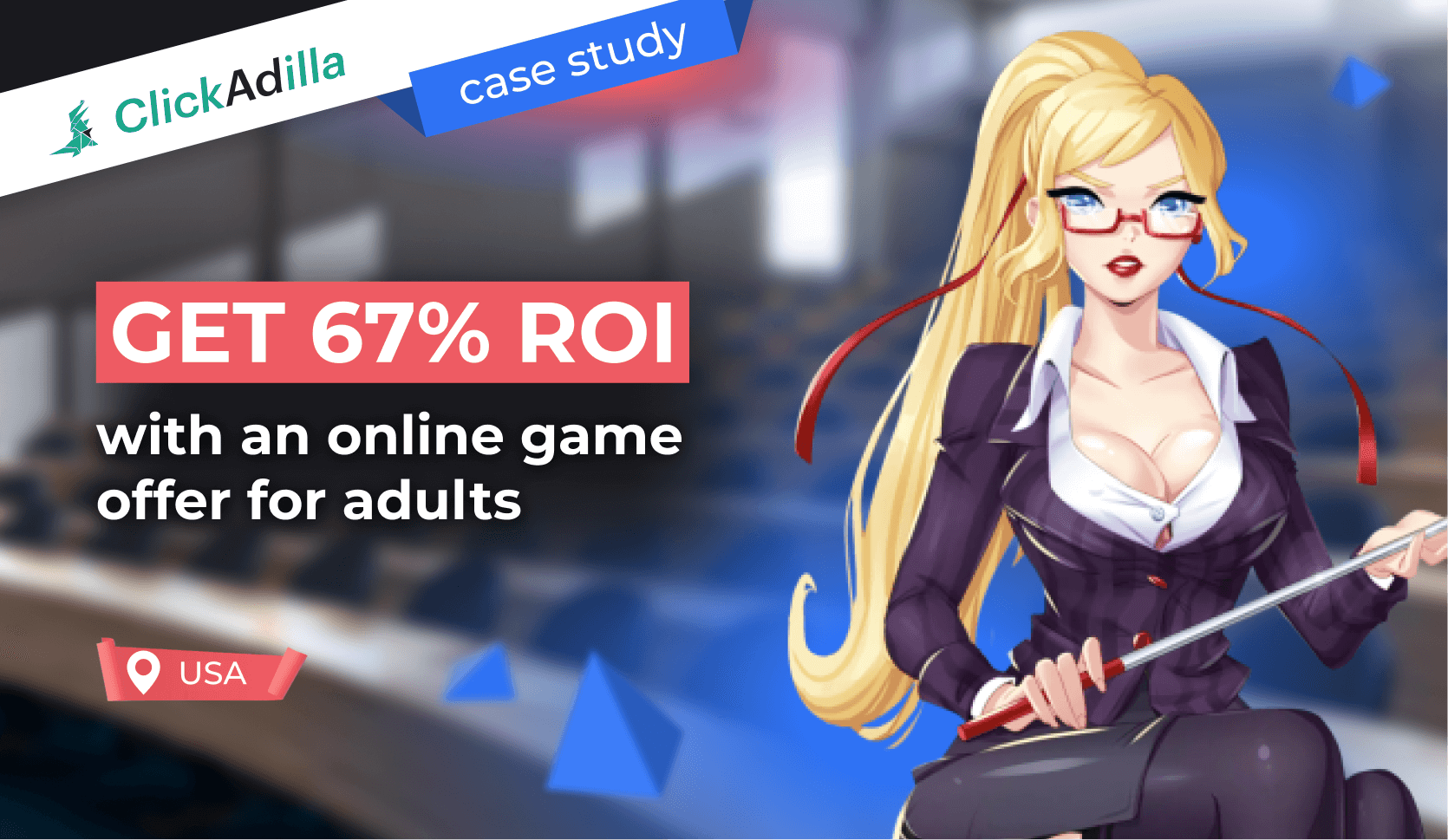 We received this case-study recently from our new client. Today we will tell you all the insights about his banner campaign on the US GEO with a gaming offer and give tips for its optimization.
We received this case-study recently from our new client. He tested ClickAdilla for a few months and got great results! Our client is running campaigns in gaming and utilities verticals using different ad formats. Today we will tell you about his banner campaign on the US GEO with a game offer.
Offer: Online game (18+)
Traffic source: ClickAdilla
Ad Format: Banner
GEO: USA
Period: 31.12.2022 - 13.01.2023
Costs: $111
Revenue: $186
Profit: $75
ROI: 67%
Tired of reading? Watch our new video about this case study on YouTube

👇

Gaming has become one of the richest industries in the last few years. The industry budgets skyrocket as more and more people join online games today and, what is more important, they are ready to pay.

Quick navigation ⤵️
▶ Offer
▶ Format
▶ Price
▶ Targets
▶ Sources
▶ Limits
▶ Creatives
▶ Campaign optimization
▶ Results

Did you know that 85% of total revenue in gaming comes from online games? (WePC, TweakTown) Statista predicts - the gaming audience will surpass 1.3 billion people by 2025. Asian countries and the USA are the leaders in audience growth having the biggest segment of gamers among their population.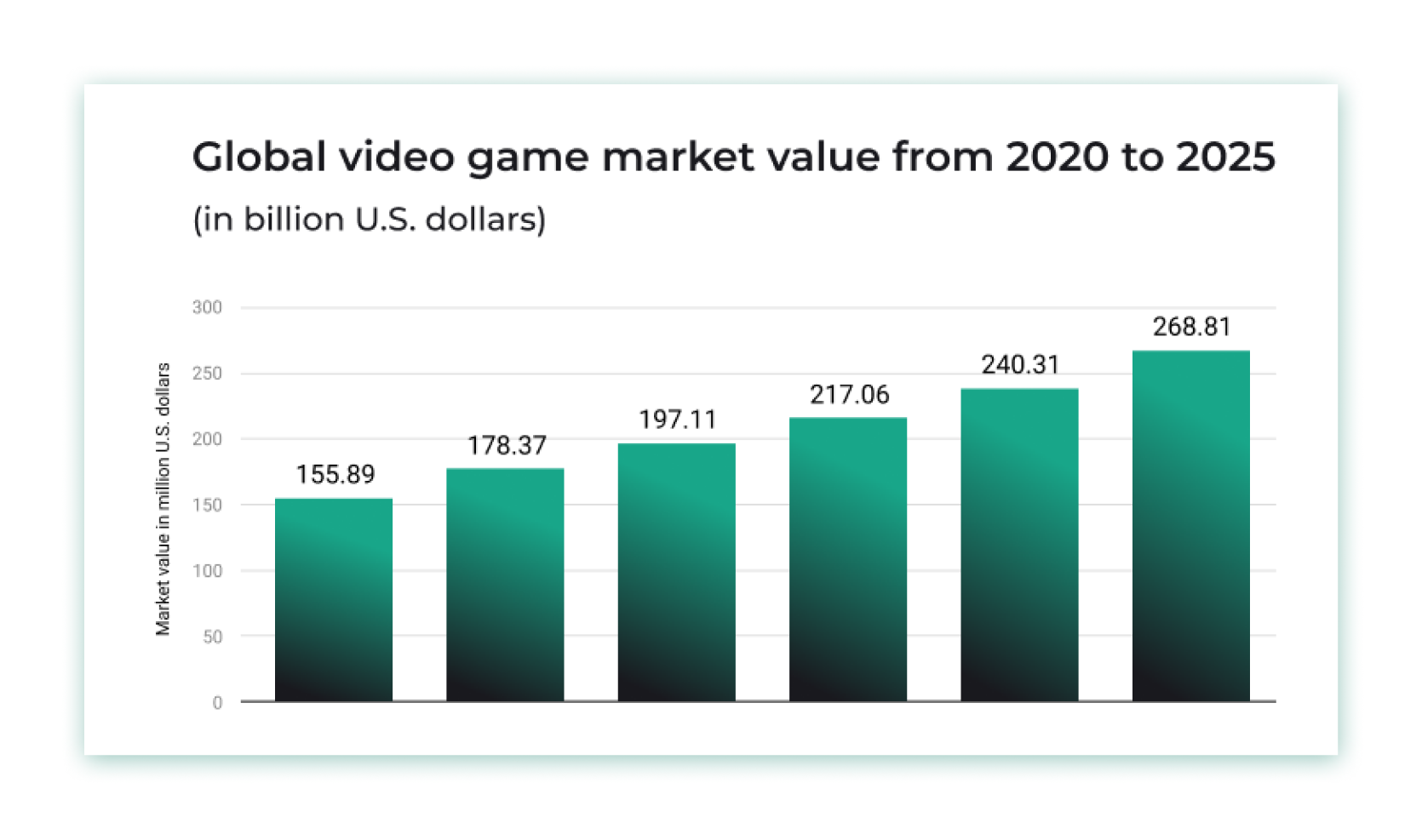 Adult content today is not simply videos or streams. They tend to be interactive. Even on the most popular adult websites you can find interactive and gamification formats of content. That is why the niche of adult games became so popular today.
That means only one thing - there are already a great variety of ways to earn money in affiliate marketing in the vertical of gaming. Our client is the one who found out about his working bundle. He will tell you more about his case:
"As a beginner in affiliate marketing, I was careful about choosing an offer and an ad network. But I was lucky to find a scheme that is bringing me passive income now. My adult game offer turned out to convert really well in ClickAdilla after some optimization.
I love games and I play a lot myself. So I decided to try to advertise games and earn money from what I truly like.
Offer
I found out about an online games platform with its own affiliate program. It is integrated with an affiliate network so it was easy for me to start running the offer. The platform has numerous free adult games for any taste. The conversion type for my offer was just a registration (SOI). The users do not have to confirm their email addresses, which is important concerning the delicacy of the niche. For each registration, I received $0.5. As the conversion flow is easy, I thought that is a good payout.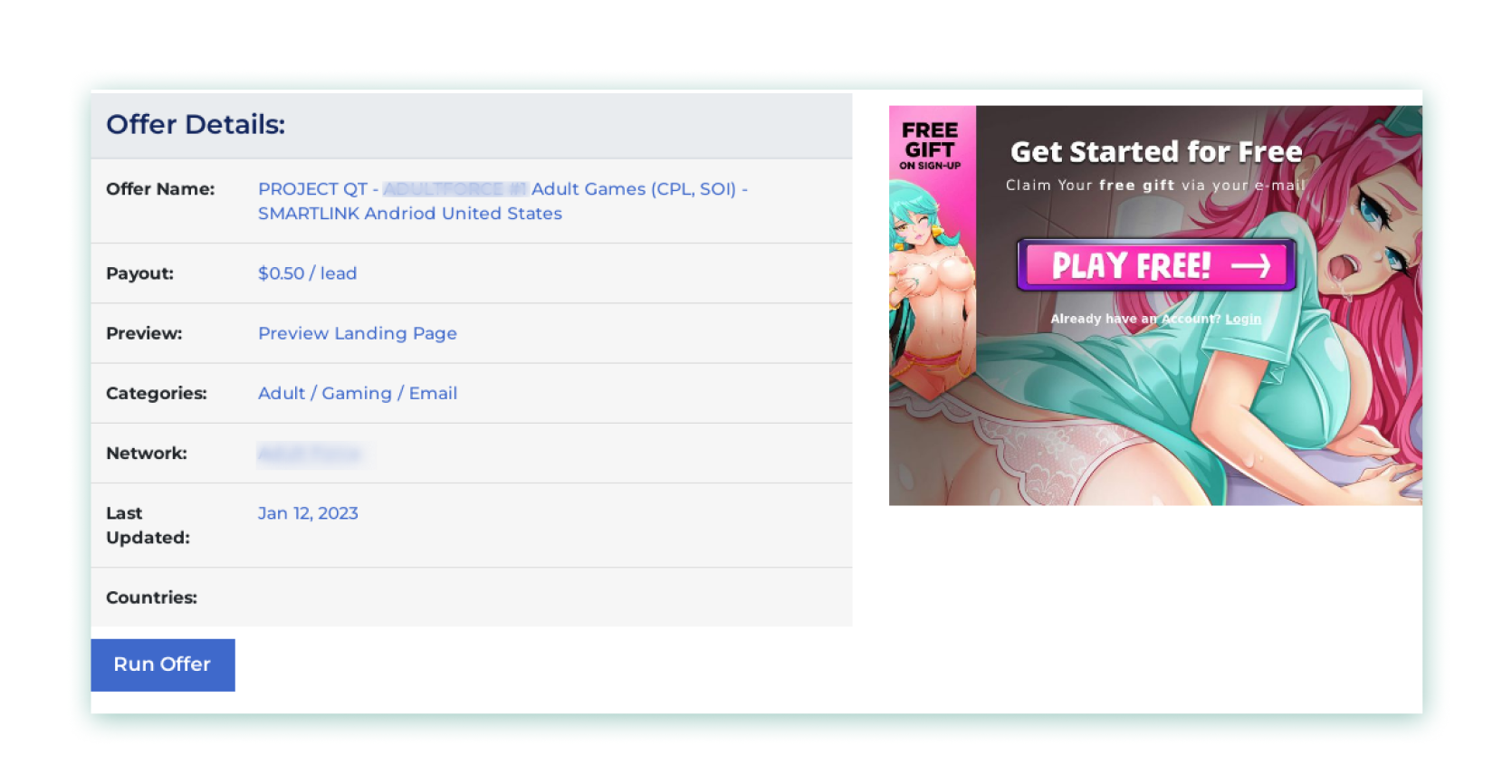 Campaign settings
Format
I've tested native and banner ads for this offer. The settings for both campaigns were pretty much the same, except for the high-quality targeting which I will describe further. There is no HQ targeting in the native ad format unlike in banners. For the banner, I picked a size of 300x250 as it had the most significant amount of traffic due to the Pricebox.
Banner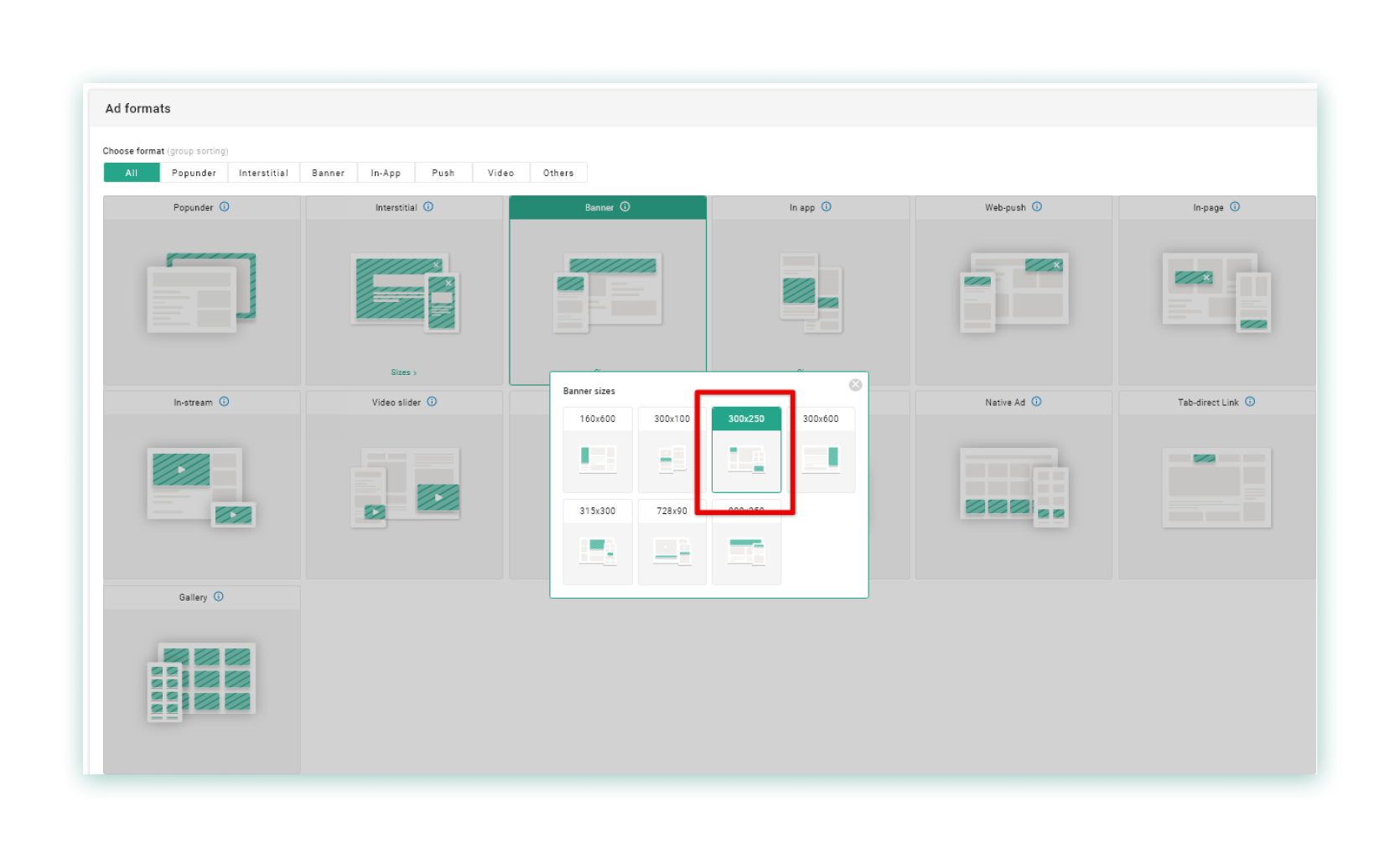 Native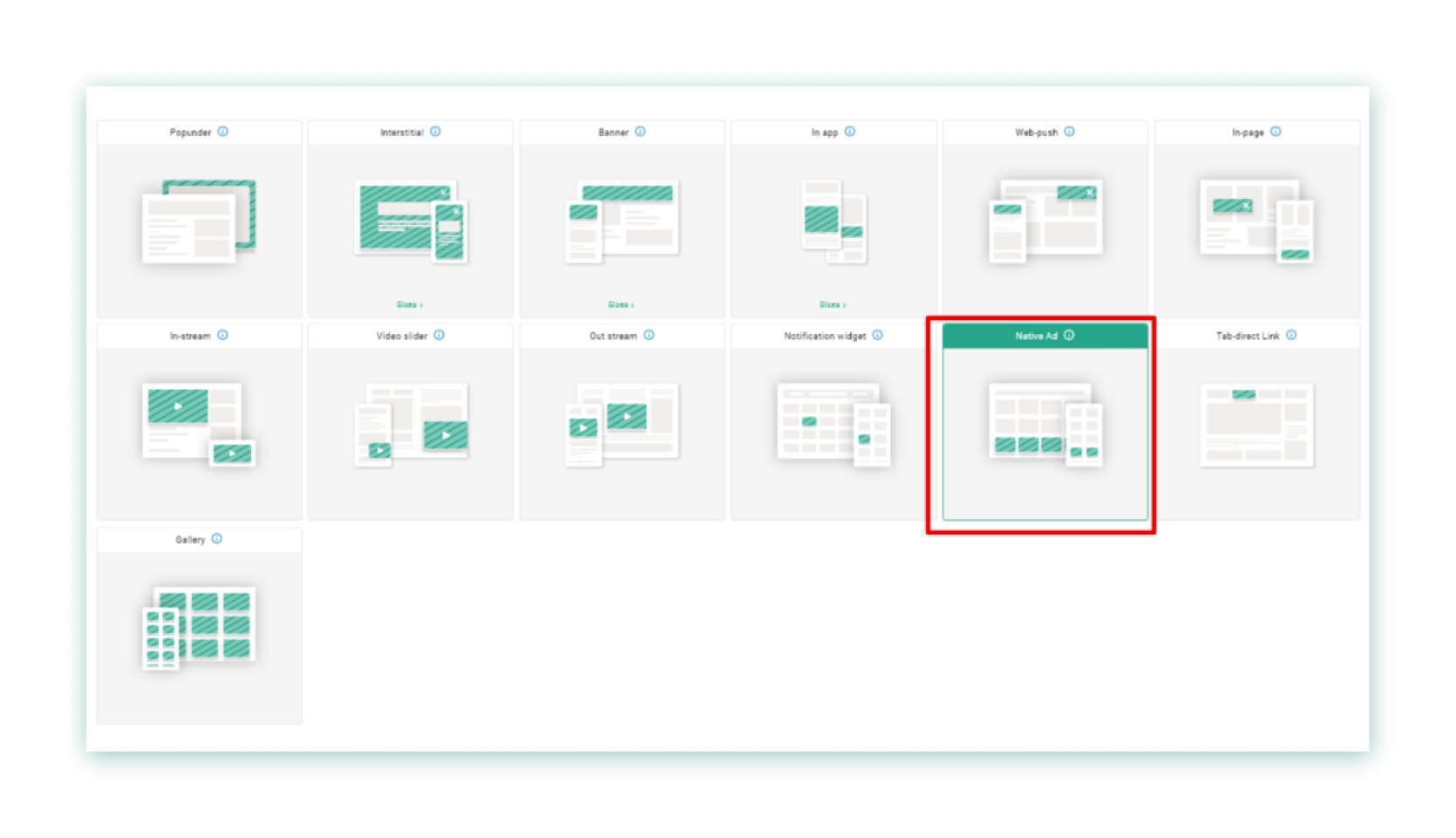 Price
For the first week, my price for the banner was $0.018 CPM. I was targeting all-quality traffic with RON sources. That is why the bid was not very big. After the week I turned on high-quality targeting and blacklisted some websites that were less effective. So my recommended bid has raised - the traffic became a little more expensive, but more converting as well.
High-quality targeting in banner format guarantees that your banner will be placed in the most advantageous positions.

My final bid for banners is $0.025 with High-quality targeting and blacklisted websites.
For Native ad format high-quality targeting is not available. I've set the price recommended by the Pricebox - $0,013 CPM.
Categories
As my offer is adult, I've put it in the Adult category.

Targets
My targets didn't change throughout the campaign. GEO - the USA, device type - Mobile and Tablet, operating system - Android. I didn't remove the IPv6 target which is set by default.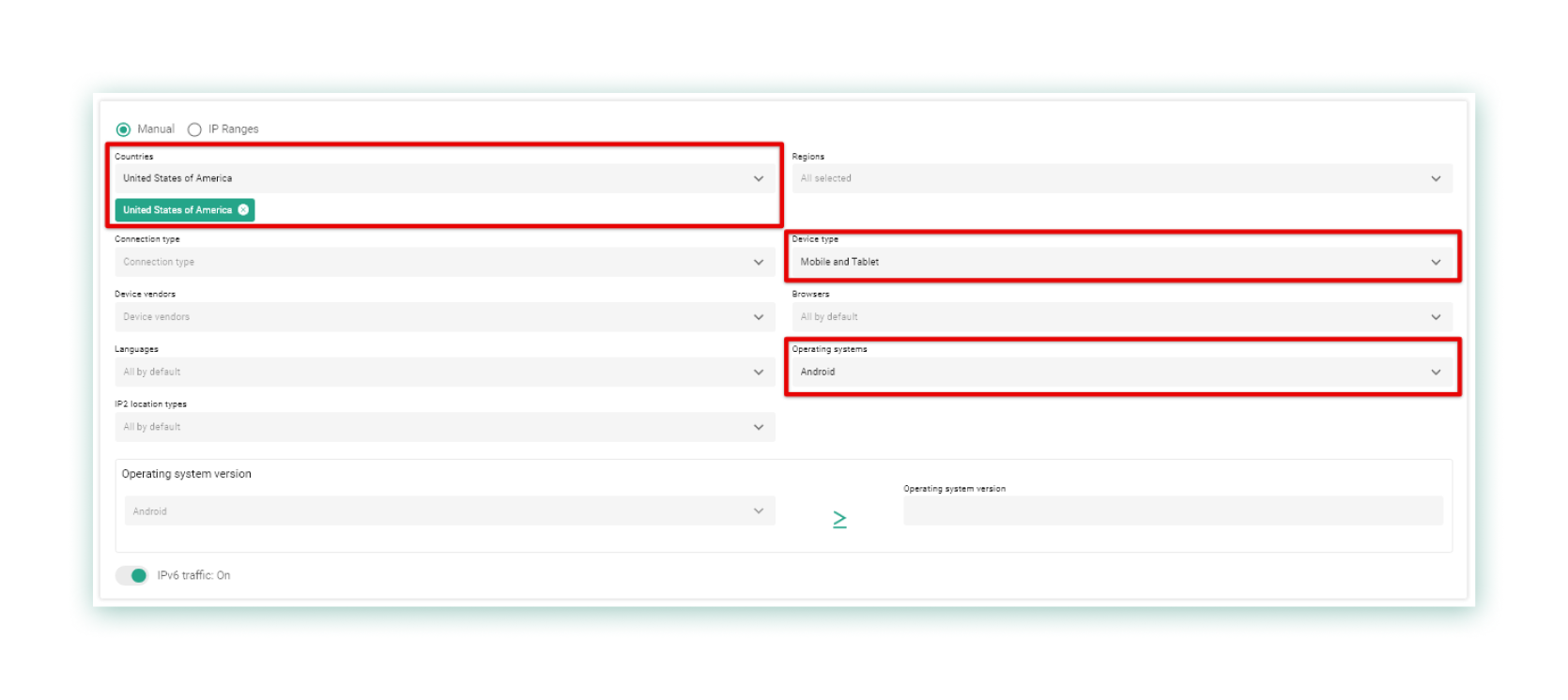 Sources
For the first week, I ran a campaign on RON traffic of all types of quality. Then, to boost my conversions, I set up a high-quality function for the banner campaign and blacklisted some websites to optimize both campaigns.

Limits
I limited impressions by a unique user limit. I put 2 impressions per 1440 minutes (or 24 hours). With that limit, your ad will not be shown several times to one user. So you won't pay extra money for an uninterested audience.

Creatives
I made several banners to test the creatives. It is always better to upload several creatives, thus you will raise your CTR and test what pictures convert better.
This is an example of one of the creatives that brought me leads.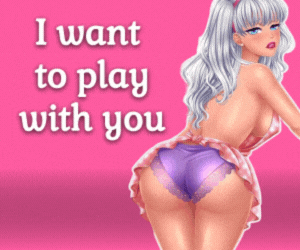 Campaign optimization
After a week of testing I stopped running a native campaign. Though I saw clicks and some conversions, it was not profitable for me.

I decided to run just a banner campaign. Here are the optimisation steps I made:
Moved from "All" traffic to high-quality traffic;
Raised the bid;
Blacklisted websites that brought me less clicks and conversions;
Set up the impression frequency;
Tested different creatives and chose the best ones;
Tested different ad formats and settled on the most suitable one.
Results
I cannot say that the first week was successful for me. Though during this week I optimized my campaign and chose the money-making creatives. But the next week paid me back all the expenses with a good plus.
Here are my results for the banner campaign: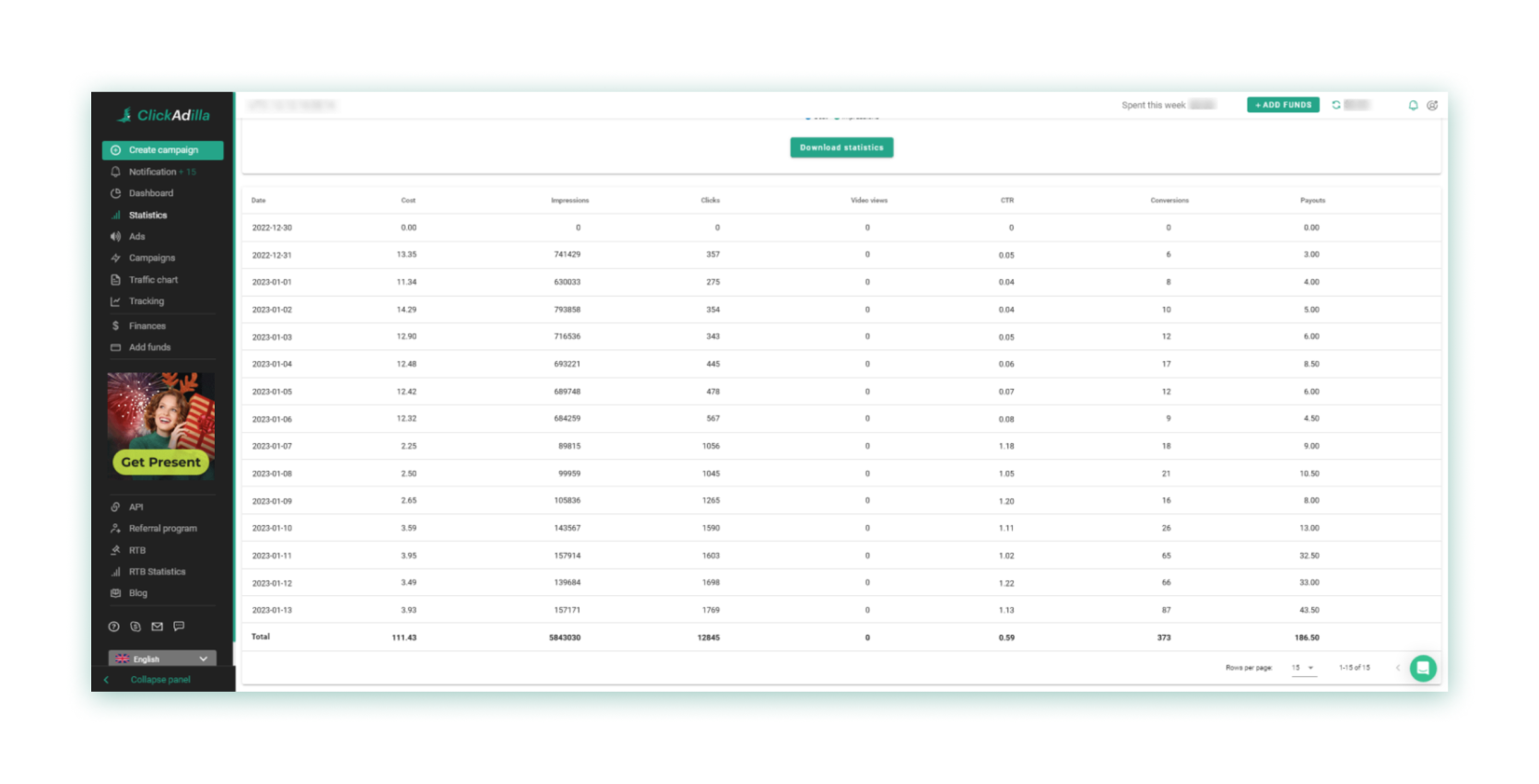 I earned $186.5 on this campaign with a 67% ROI. I am satisfied with the result, as it was only a test campaign!
I continue running this campaign, it will bring me more profit in the near future.
The main lesson that I learned from this campaign: do not spare money for quality traffic as it will most probably cover your expenses with a plus".
We told you about all the simple intricacies of setting up an advertising campaign on a gaming offer. Now you are ready to set up your own one!
👇 Keep up and earn more money with ClickAdilla! 👇