iOS calendar notifications is a new way to reach Apple 🍎 users. You can set up ad campaigns through ClickAdilla ad platform. You can use emoji in messages.
Quick navigation ⤵️
▶ How iOs calendar notifications work?
▶ Which devices can you reach with iOs calendar notifications?
▶ Number of Apple devices
▶ Advantages
▶ Best practices
▶ How much ads costs?
▶ How to launch advertising calendar invites?
Meet our new ad format - iOS calendar notifications.
This is probably the first time you've heard of this format. iOS calendar notifications have appeared on the market relatively recently.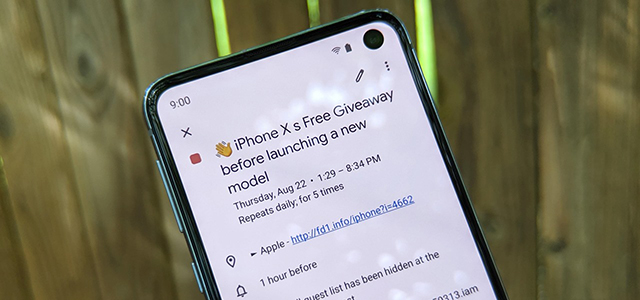 How iOs calendar notifications work:
1) The user subscribes to the Calendar alerts.
2) The user receives calendar notifications on all devices through iCloud.
3) The user sees the event and opens it.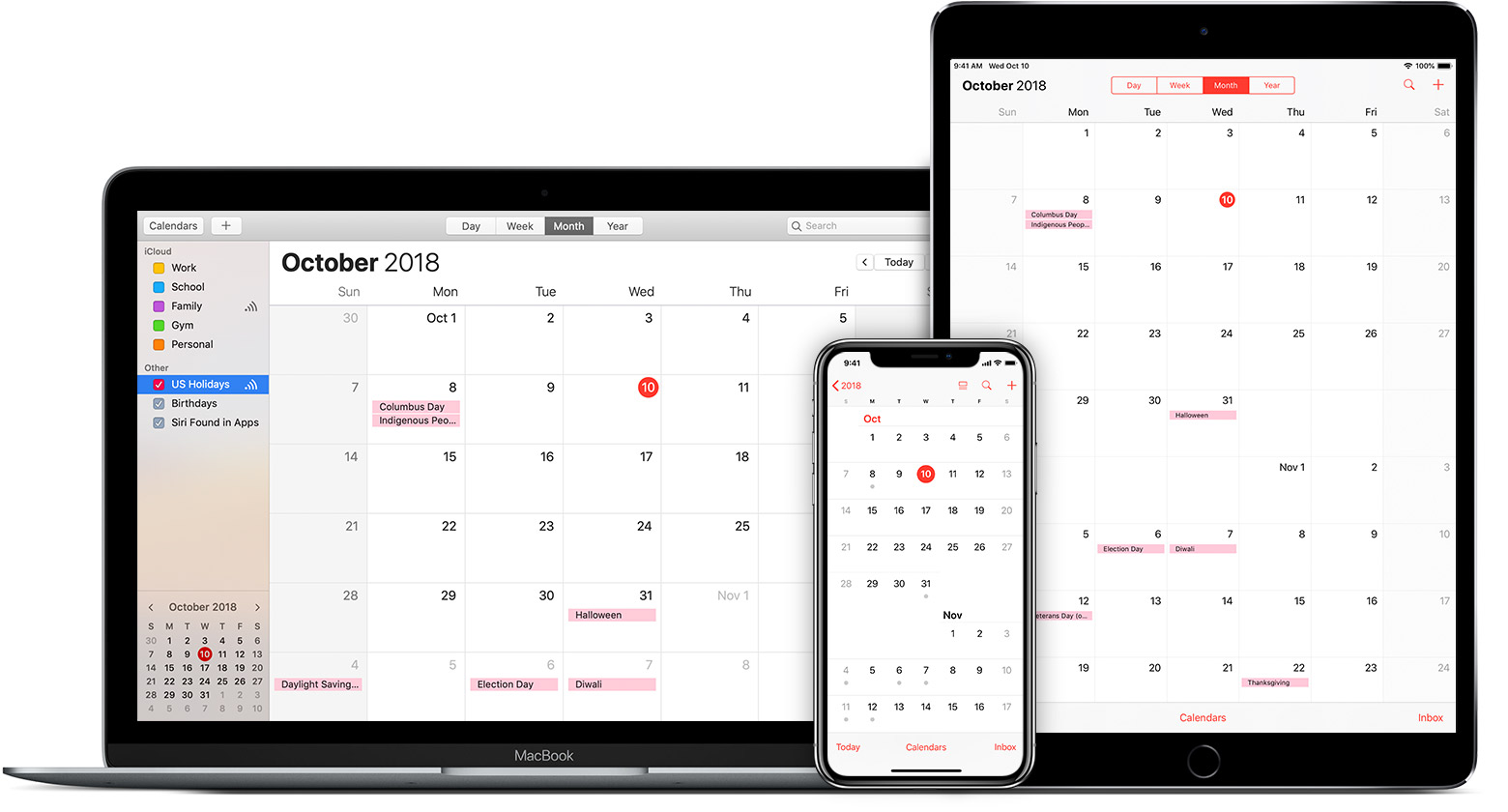 Which devices can you reach with iOs calendar notifications?
All the iOS devices support this ad format - iPhone, iPad and Apple Watch.
Notifications will be delivered to all users iOS devices since events are sent through iCloud and Google calendar if they are sync.
In addition to the common devices there is a CarPlay. Car drivers receive iOS calendar events to their CarPlay dashboard along with other iPhone notifications.
Approximately Billion Apple Users
The number of active iPhone users in the world exceeds 900 million. And more than 1.4 billion users have Apple Watch, iPad and iPod. So advertisers have a large audience to scale ad campaigns.
Advantages of iOs calendar notifications
🌟 You can now reach iPhone users. This is a valuable audience for advertisers.
🌟 High CTR. Since this is a new ad placement, users will be interested in the new message. Clicks are more efficient compared to push notifications, since after the user taps on the event, he goes first to the calendar. Then he should click on the event again to open the link.
🌟 Full coverage. Expand your coverage with all those "fresh" users who have not been exposed to Push Notifications before. Many users synchronize their iCloud and Google calendar, so they will see events on Google calendar as well.
Best practices for running IOS calendar notifications
Verticals that show the best performance with iOS calendar alerts are sweepstakes, crypto, finance, gambling, dating, travel, and mobile apps. Offers that work for push notifications will work here as well. This ad format works well when events have an engaging title. Create a sense of urgency in your message. Use words like "Only Today", "Now", "Quick", "Limited offer" etc. Also you can add emoji to highlight your message.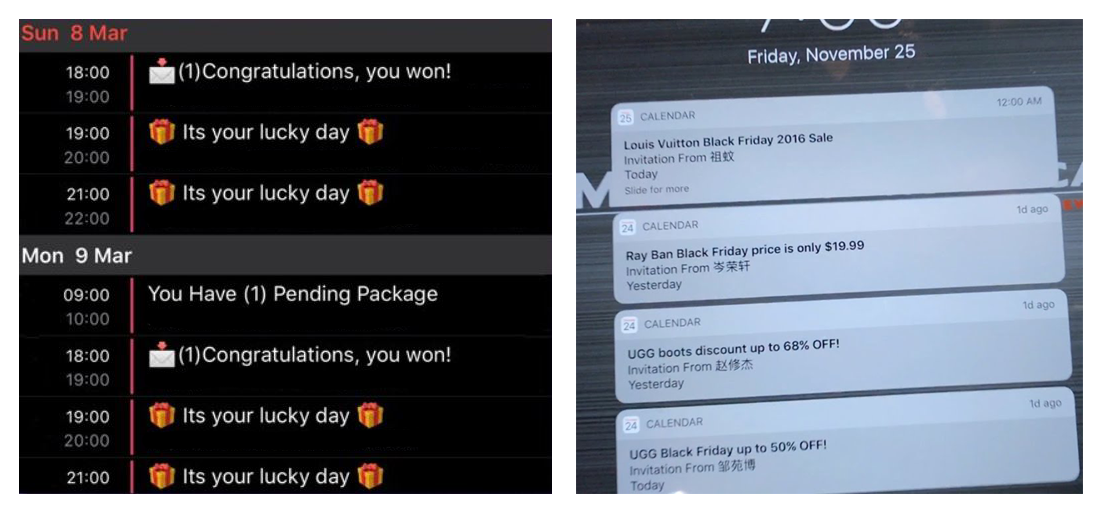 How much does iOs calendar notifications ads cost?
The minimum cost per click is 1 cent. You can find statistics on traffic volume and prices on the Traffic chart. Follow the link to learn more about this feature.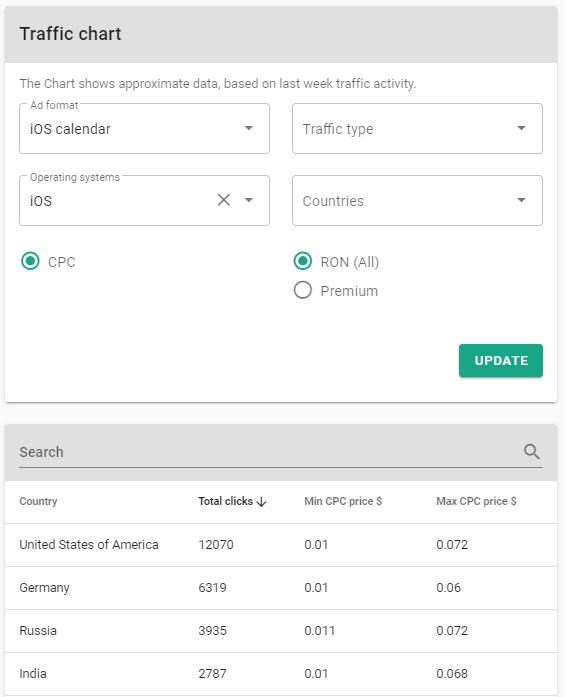 How to launch advertising calendar invites?
First of all Create an ad set, then set up and launch an ad campaign.
iOS message consists of the following parts:
- Title
- Description
- URL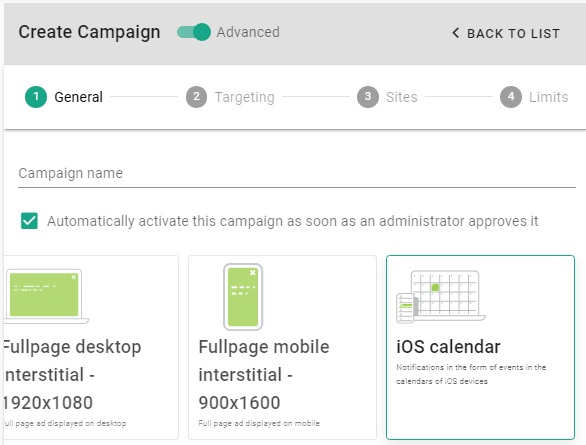 Become one of the first advertisers in ClickAdilla to test calendar invites at minimum rates and increase your profit!
Don't hesitate to contact your personal manager or live-chat support.