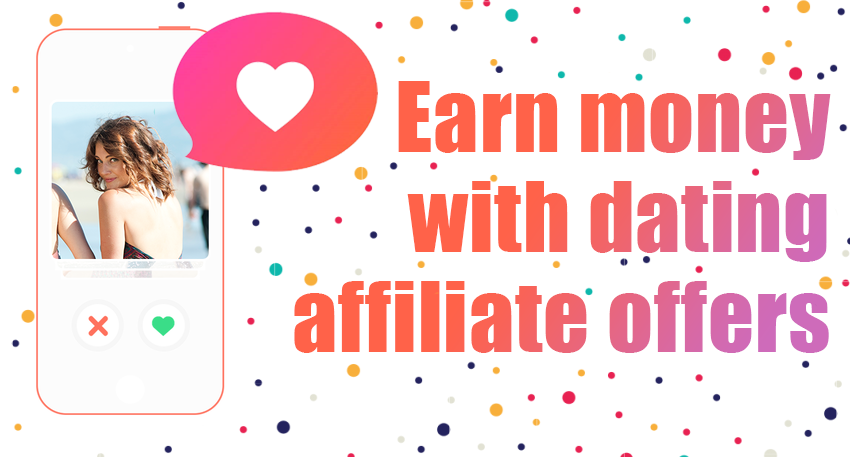 Adult affiliate marketing is a great opportunity for advertisers. In this article we talk about dating programs marketing.
Many advertisers know how many opportunities adult affiliate marketing gives to marketers, that is why many of them start with dating programs to grab the piece of success from the marketing industry. So it is the main issue of the article, let's figure it out!
Quick navigation ⤵️
▶ Types of affiliate dating offers
▶ Payout models
▶ Which payment model should you choose?
▶ Conclusion
Adult affiliate marketing: dating programs marketing
As you already understand, in this article we will talk about adult affiliate marketing. But why exactly the adult niche? The answer is very simple. The fact is that adult verticals remain at the top of popular offers. There are many reasons for this, but we will write about the most important ones.
First of all, it must be said that adult products and services are suitable for a very wide audience: men and women of all ages from 18 years old who live in different places around the world.
Adult affiliate marketing is in high demand, so there are many opportunities for affiliates to advertise various offers. What kind of? Due to the high popularity, every novice marketer can get high ROI performance. It is enough just to follow the basic tips and you will be able to reach your target audience, because it is too wide. And if you still understand the portraits of your potential customers, then you have every chance to achieve incredible results that you would hardly have received in other niches.
What are the basic tips? You can find many useful tips in other articles on ClickAdilla's blog , or you can see our clients' case studies to learn from their success.
Are there any other benefits? Certainly! This is a wide range of targeting options. For example, if you are just starting to learn adult CPA marketing, you can choose offers according to your knowledge. As we mentioned, the audience is very wide, so you can choose any Tier for advertising. So you can get the income without wasting your investments.
What is needed for a successful start? Adult affiliate network definitely! Choose the best adult affiliate network, as it can be the first important step on the way to success.
That is why we propose to understand a little about how to choose the best adult affiliate network, and at the same time we will talk about how to advertise a dating program.
How to choose an adult affiliate network?
To choose the most suitable adult affiliate network, you should pay attention to several features. Let's discuss which ones:
Payment options. Perhaps this is the first indicator, since it affects the comfort of your work on an adult affiliate network. Choose a network that allows the payment you use. For example, ClickAdilla cares about the convenience of customers, so there are more than 13 types of payment, including cryptocurrency.
Types of advertising formats. You may need different ad formats for different adult offers. The ability to use different formats gives you more ability to strategize to achieve high ROI. Therefore, we recommend giving preference to adult affiliate networks that do not focus on one format. In ClickAdilla, you can find all the most popular advertising formats, for example: pops, push traffic, banners, video ads, etc. You can always check with your personal manager about the available types of advertising formats.
Targeting options. There are basic target settings, such as GEO. But some adult affiliate networks offer additional targeting options. This can help you narrow down your target audience or expand your settings to reach your potential customers in the most efficient way.
We also advise you to pay attention to protection against fraudulent traffic. Sometimes publishers can use fraudulent traffic, and adult affiliate networks can distinguish it. This item can help secure your investment. Some adult affiliate networks use their own verification programs, others use third-party ones. ClickAdilla strives to give the highest level of security and stability, so there is a two-factor protection.
And the last item is the deposit. This is not a mandatory item, but just a matter of your comfort. If you want to try your hand at affiliate marketing, then it is better to choose an adult affiliate network with low deposits. For example, you may see a low deposit at ClickAdilla. And in addition, you can get various bonuses to get even more opportunities to develop your campaigns and not spend huge amounts.
ClickAdilla - is one of the best web traffic sources of adult CPA marketing to advertise a dating program. How to get profit? Run adult dating offers with web push ads and don't forget to use our tips. Create ad sets and test it!
And now let's get back to a dating vertical.
Dating programs
Dating vertical is one of the most popular, profitable and unsinkable in affiliate marketing. Because People never stop dating. According to the survey, conducted in the USA, 36% of females and 56% of male use or have previously used online dating sites or apps. Surprised?
There are approximately 320 million users using online dating in the world. And this number is constantly growing.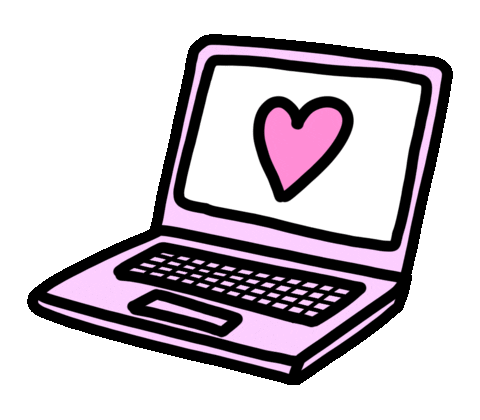 Types of affiliate dating offers
There are two categories of this vertical:
- Mainstream
- Adult
Mainstream dating refers to applications and websites where people find a suitable match based on common interests. However, the adult category is dedicated to meeting someone to have sex. The adult category however has a bigger turnover than mainstream one.
Payout models
CPL (cost per lead) or PPL (pay per lead) — you get payout for lead (users registration).
There are 2 types of conversions: (SOI) and (DOI).
SOI (Single Opt-In) - The conversion is counted once the user enters their email in the registration form. This payment model brings risk to advertisers due to poor lead quality — it's quite easy to make an error while filling an email/phone number in a contact form. Taking into account these kinds of risks, the SOI-model doesn't offer high payouts.
DOI (Double Opt-In) - this is the next step from the SOI model and requires a user to perform one more action.
Revshare — you get paid a certain percentage when a user purchases the membership. No matter how many registrations (leads) you bring unless they convert to paid members. Once they convert, you receive a percentage of the fee they pay.
PPS (pay per sale) — you receive a flat rate for each paid member you bring to the site/app.
PPC (pay per call) — this model is similar to CPL, but induces the viewer to make a telephone call instead of registration. You can choose between revshare and flat rate per call.
Which payment model should you choose?
I'd recommend split testing each payout form, as you never know which one works better for you. If you have a limited budget, then start with CPL and PPC. These models are the easiest to test and optimize. When it comes to Revshare, you should be patient and willing to invest quite a sum of money testing campaigns for several months.
Conclusion
A dating vertical is really worth a try. And in conclusion, we would like to share these tips with you:
Use landing pages. Sending traffic directly to the dating offers will most likely result in poor numbers. You can make a small survey for a user or just intrigue him with tricky questions that will make him sure that he needs to register there. Many adult affiliate networks provide landings. Ask the manager about it.
Find the right creatives. Create and test at least 5 images and texts. Some services of adult affiliate networks also can provide them. Or you can spy on competitors via spy tools like SpyPush.
Optimize your campaign. Let your campaigns run for a while and then create a black list of sites that doesn't get you conversions. Find the best performing time, browser, carrier etc. After A/B tests scale your campaign.
Push Notifications – a perfect format for dating offers. Users get the message directly to mobile or desktop device, even if the website is closed.
One test - one offer. Do not test several offers at once, take one. This way, you will have a clear idea of how good the offer is, how well your creatives are converting, and what ad formats are delivering the results.
There are various GEO and you do not need to focus on TIER-1 only. Find a Geo with the lowest level of competition. Payouts for leads on TIER-3 are lower, but the cost of traffic is lower too.
Use a tracking tool. Our choice is PeerClick.
Get Inspired by our case-study.