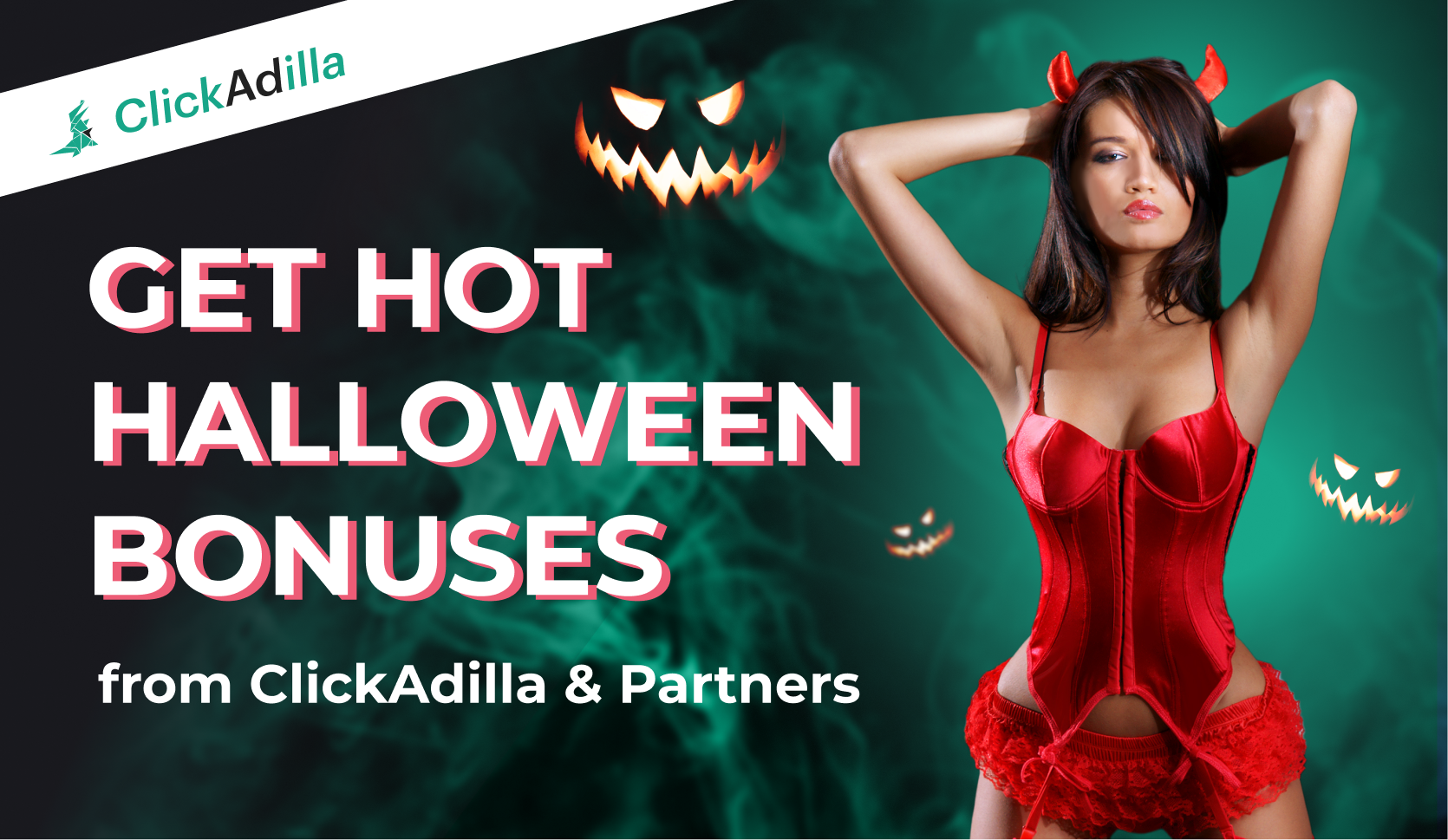 Get the advices for your Halloween campaigns and use a holiday BONUS for 10%!
The "Trick or Treat" day is near! We already have released the article about top GEOs and most profitable verticals on Halloween 👇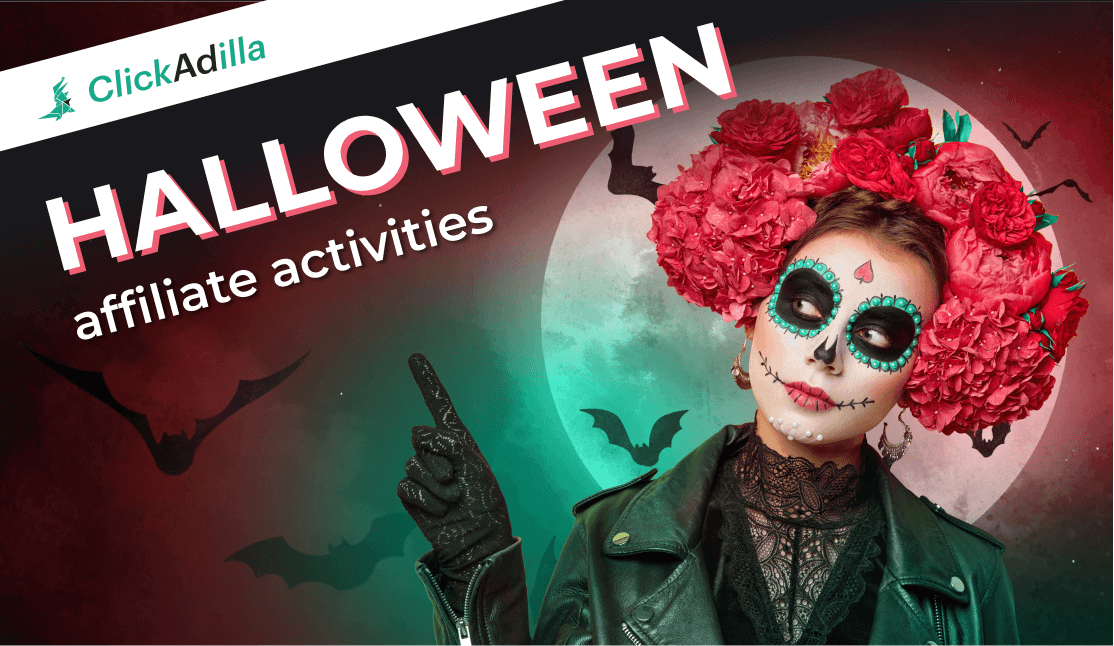 Today we would like to provide you with something special. We would like to share the advices for your Halloween campaigns. But what's even better is that we provide a holiday BONUS for 10%! So, read this article till the end and get your bonus.
Quick navigation ⤵️
▶ Halloween Stats
▶ Checklist for Successful Campaign
▶ Special Offers
▶ Bonus
Halloween Stats
First of all, it is worth saying that Halloween's popularity is rising every year. Take a look at National Retail Federation's data on Halloween spendings in the United States for the previous years: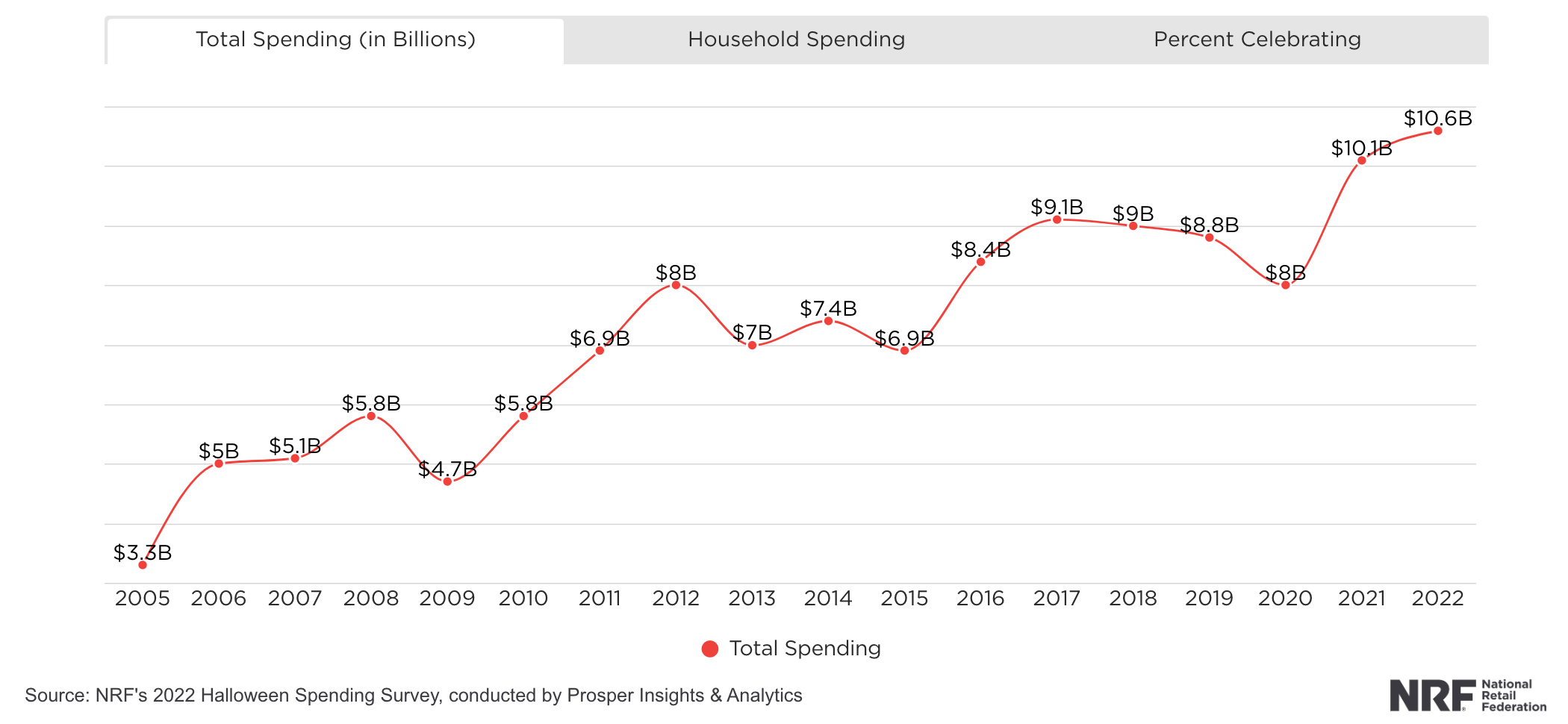 COVID-19 affected overall spendings in 2020, but they rose by $2.1B in 2021 and are expected to reach $10.6B in 2022.
According to NRF, Americans will spend $3.6B on costumes and $3.4B on decorations. Meanwhile, Halloween is a great opportunity for all types of businesses since this is the shopping fever time. According to NRF, 25% of consumers start to do Halloween shopping in the last 2 weeks of October.
Checklist for Successful Campaign
During this holiday, marketers and agencies working with any verticals have a chance to skyrocket their revenues. So, we prepared a list of advices for your Halloween activities:
● Adapt the holiday to your products and services even if they are not directly connected. Make your creatives fit the holiday's atmosphere to grab Halloween shoppers' attention.
● Real photos convert better than cartoon-like visuals. We advise you to spend time on finding real photos on photostocks, many of which are free.
● Use black, gold, orange, green, red, violet, or pink colors for your Halloween creatives.
● Emojis are necessary in your message, as they tell stories.
● Simple images or icons convert better than a complicated composition.
● Use photos of girls in costumes for dating, webcam and adult verticals;
● Use spy tools to get maximum out of your creatives. We recommend AdHeart. Use a promo code clickadilla15 for any deposit and get 15% discount.
● If you are posting on social networks, run a thematic social media campaigns. Use an uncommon approach - show how your products or services may be used against vampires and zombies. The more creative you will be, the more you will stand out among other affiliate marketers.
● run a themed email campaign, but don't change the frequency of your emails. Try to implement some thematic elements into your common mailing and produce a discount. That already has the potential to boost your sales.
● Promote special offers. Gaming and utilities verticals tend to bring especially good results at the end of October.
Special Offers
Boost your Halloween affiliate activities with the list of exclusive offers from our partners:
1. Get the maximum Halloween profit by sending traffic to LemonAD!
🎃 Promo code: CLICKADILLA100
Send traffic from ClickAdilla to any LemonAD offers and get +$100 bonus to your withdrawal of 100 approved leads after purchases. Send the promo code to your account manager at LemonAD.
LemonAD is an affiliate network and a direct advertiser with 700+ offers in nutra and whitehat. Take part in the new contest Around the World 🏆and win an apartment in Montenegro, trip to Maldives or Apple devices!
🍰 Diabetic PH (diabetes)
💃 Dietica SG (weight loss)
⛷ Flexibility SG (joints)
👂🏼 Acuflex IN (hearing)
2. RevenueLab has compiled a selection of offers with themed slots and individual conditions for webmasters (promotional codes, individual creatives, increased rates) especially for Halloween!
Top offers:
● Galaxyno
Find more than 15 unique offers at RevenueLab!
3. Also pay attention to the exclusive promotion from Zeydoo, where there will be no losers!
1. Pour on affiliate offers in November and December and get +20% to the first payout (for newcomers), and for oldies, the guys have prepared a fat bump: $300 to the withdrawal to those who pours over $5,000 in a month, for $10,000 - +$700. Over $10,000 - custom reward.
2. For Halloween, we recommend converting sweeps with custom landings perfectly:
#7311 - DE - Win Milka Chocolate - Halloween
Payout: $3.72
#7409 - ES - Get M&M Chocolates - Halloween
Payout: $1.16
#7425 - TW - Win Halloween Gift Card $10,000
Payout: $1.2
You can also already start pouring on Black Friday, also with custom landings.
Promo Codes from our partners:
● AdHeart - clickadilla15 - 15% discount for any deposit;
● LemonAD - CLICKADILLA100 - $100 bonus to your withdrawal;
Bonus
Congratulations, you've read till the end and now it's time for a special Halloween BONUS for 10%! 🎁
All you need to do is:
● Top up from $200;
● Use Promo Code SPOOKY22 ;
● Get your 10% bonus till 1st of November 2022.
Top up till 1st of November, get your 10% bonus and boost your revenue with our list of special Halloween offers!