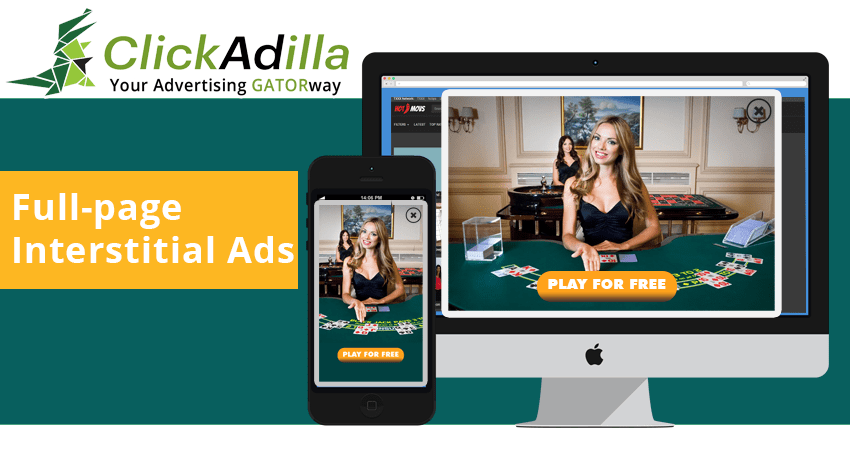 Increase the revenue from advertising with Interstitial ads. Like a popunder and popup ad formats they have a high CTR and eCPM rates. 🔖 TIP: Run campaign with Install or Registration Cost-Per-Action to get the best performance.
Quick navigation ⤵️
▶ What are interstitial ads?
▶ Interstitial ads example
▶ How effective are Interstitial ads?
▶ Interstitial ads vs Banner
▶ Interstitial ads vs popup / popunder
▶ Interstitial ads costs
▶ Key Takeaways
What are interstitial ads?
Meet our new ad format - Full-page Interstitial ads. It's a user-friendly and Google responsive display ads which are available for use on mobile and desktop devices. This is a popular ad format used by publishers and advertisers. Since it has a high Impression and click-through rate. This ad allows the user the option to close the ad and get back to the desired content.
Interstitial ads example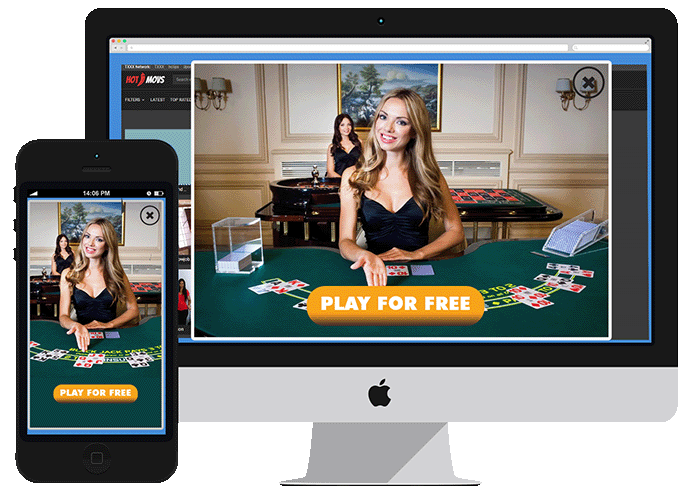 It looks like a banner that covers the full screen of the device. The ad can be dismissed by the user at any time.
Size of Interstitial ads:
1920x1080 px for desktop.
900x1600 px for mobile devices.
How effective are Interstitial ads?
To understand whether interstitial is the right type of ad for your product, you can find cases of other advertisers to use best practices.
We've found data where marketers compiled statistics on what Cost Per Actions work best for interstitials:
Install
Registration
Reservation
Purchase
In-App Purchase
Subscription
The best performance was shown by app installs. Advertisers received a large number of quality installations at an affordable price. The average CPA was $ 4.1. For comparison, CPA for Subscription is x37 higher.
So Interstitial ads can yield results, not just on paper but in action.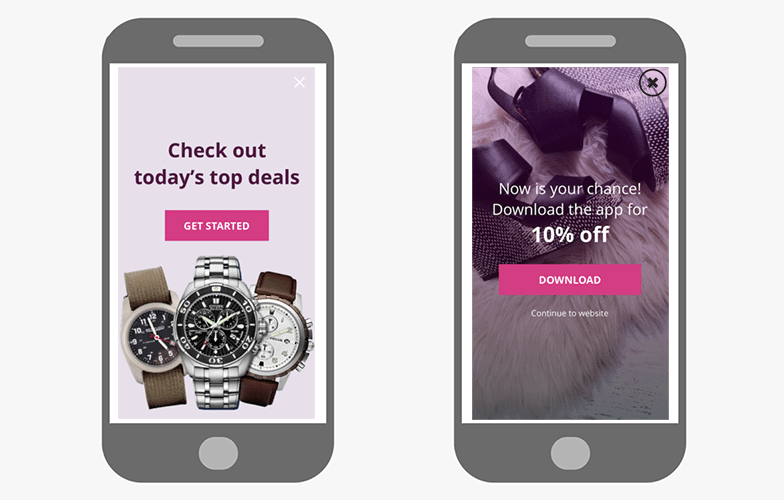 Interstitial ads vs Banner
Interstitial ads are designed to fight banner blindness. Unlike banners, interstitials keep users attention and users force by clicking them out or clicking through the ad. It's the main advantage of this ad format.
According to the statistics, Interstitial display ad eCPMs are 4 times greater than banner ads, while interstitials saw an average CTR that was 18 times higher than for banners.
Interstitial ads vs popup / popunder
This ad format also could be compared with popup and popunder (on-click) ads.
Popunder is a window that appears behind the main window instead of opening on top. On the other hand, popup opens in the foreground and the user sees it immediately.
Interstitial ads win these ad formats since users have to interact with the "banner".
Interstitial ads costs
At the moment, you can buy Interstitial ads traffic on CPM model. It means that you pay for each 1000 impressions of your ads. The cost of traffic depends on the competition. Min bid starts at $0,15. This is 40% lower than the minimum CPM for Popunder ads. Since this is a new format, there is practically no competition and you have the opportunity to buy traffic at the lowest prices.You can check the traffic volume with our Pricebox and Traffic chart.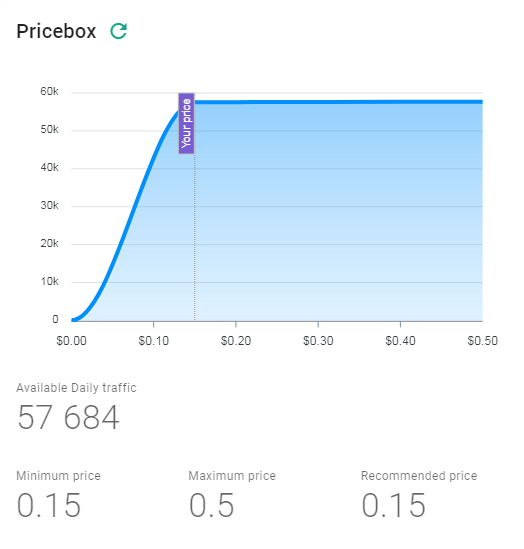 Key Takeaways
- Interstitial ads complies with Google's guidelines.
- Interstitial ads have a high conversion rate.
- Running of interstitials with the action to app install is the most profitable.
- Low CPM rates reduces budget costs.
- Make creatives with a clear message and persuasive Call-to-Action to increase CTR.