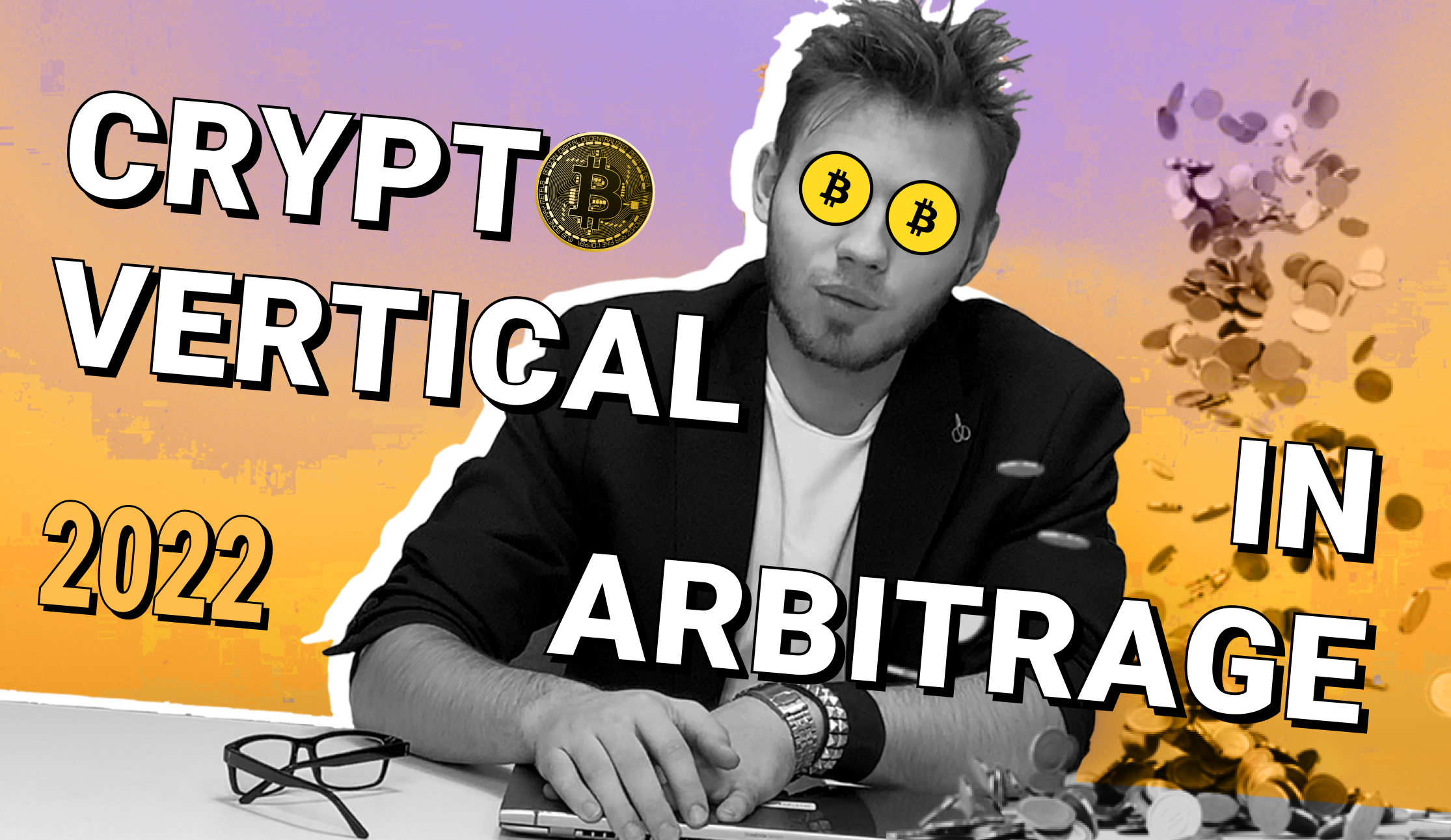 Many affiliate programs are already working with crypto-vertical: it is much wider than it seems at first glance.
▶ Crypto Vertical
▶ Target Audience
▶ Which Crypto Offer is better?
▶ Creatives and Advises
Crypto Vertical
About five years ago, while everyone was working with push notifications, new interior offers and calendar spam, crypto traffic was pouring behind all this hype with payments of $300-$1000 per lead.
The cryptocurrency and trading market today reflects the gold rush in the USA: you can become a millionaire in a day or not. Thus, many affiliate programs are already working with crypto-vertical: it is much wider than it seems at first glance. And it's not about "uncle, buy Bitcoin" at all.
Blockchain technologies study
Investments
Trading
Automated trading
Blockchain study and tutorials
Blockchain is not only about selling crypto and tokens, the idea of such offers is to sell study materials related to the topic. Although the payments are as large as in other types of offers ($250-$750), it is not easy to convert them: people do not want to study, they want to earn immediately.
Investment
Investing is, of course, the most popular direction: you can invest in new cryptocurrencies, tokens or crypto funds. If a potential client does not understand investing, but wants to have passive income, it may be offered to share the income from the investments with a trader who will do business for the client. Such offers convert well and the payouts are pleasant ($150-$750).
Beginners should be offered offers with training, investments or autotrading. People who understand: investing and trading.
Trading
This is an independent cryptocurrency trading. The direction is hot, but it's not easy to promote it. Remember? - people don't want to study, they want to earn money right away, and there's nothing to do without knowledge.
Autotrading
This one is for those who want not to study, but to earn much. The robot provided by a broker will do this for the client. Both in trading and in autotrading, payments will be like in investments. It is better to promote such offers on the Bourgeoisie.
As a rule, the cryptocurrency vertical works according to the RevShare, CPA or CPL model. The most desirable is still the CPA model (payment for a targeted action: for example, a deposit).
Suitable time?
If you want to get maximum profit, the best time is when bitcoin or any other currency starts to fall or grow strongly. On the wave, you can raise 2 or even 3 times more, but the competition, and hence the cost of traffic, will be higher.
"Whenever the price of cryptocurrency is rallying, people start spending a lot more."
Erik Voorhees
Target Audience
Who are we targeting?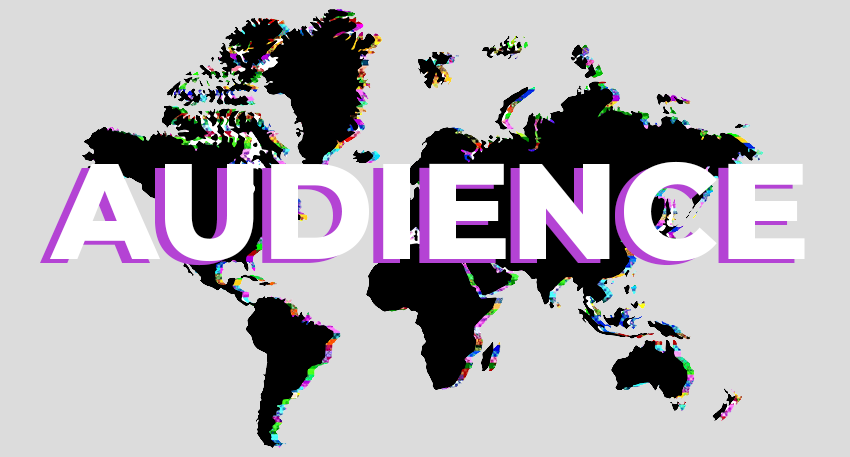 The audiences interested in this vertical vary, let us start specifying them by Geos:
GEO

According to the research CORNERSTONE dedicated to crypto vertical in arbitrage in 2019 here are top crypto owners's GEOs:
Turkey - 20%
Brazil - 18%
Columbia - 18%
Argentina - 16%
South Africa - 16%
USA - 15%
Mexico - 12%
What about the age?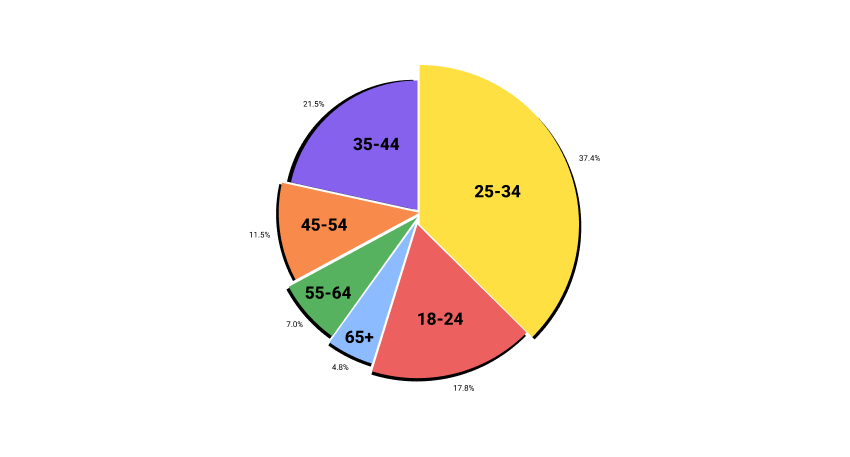 Where to get traffic?
ClickAdilla provides you with a lot of sources of quality traffic, depending on the vertical you work with, thus, crypto - is not an exception. By setting targeting options you may even specify the model of the device or the version of the browser your target audience uses. As it comes to the cost - it may vary according to the ad format you choose, starting from $0.003 per click.
Which Crypto Offer is better?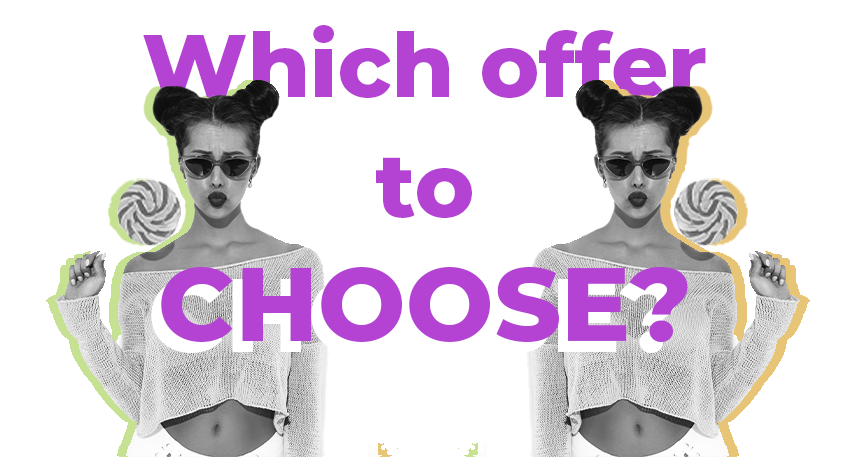 Simple. Choose an offer with easy conversions. This is the key to success. The easier it is to understand the conversion, the more you earn on traffic arbitration. The most profitable categories of offers in the field: info-products (blockchain and crypto trading studies), crypto exchangers, mining platforms, autotrading. You should choose the top offers on Bitcoin UP. Since the beginning of 2021, bitcoin has grown by 400%. Almost any offer will have simple conversions.
Creatives and Advises
Creatives for the crypt vertical
Tutorials
What to promise? Passive income without much effort and a beautiful life.
Investments
What to promise? Passive income without large labor costs
Auto trading
What to promise? Earn without any knowledge about the industry. Robots will earn for you.
The favorite areas of the concerned audience are investment and trading. They are worth focusing on. On creatives, you can show nice bonuses that will attract potential customers or talk about your advantages.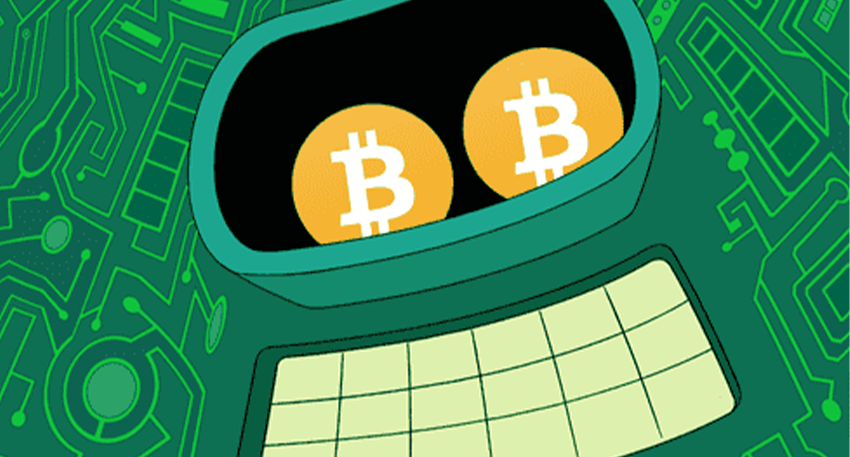 Usually 20-50 regs are enough to understand whether you are in the audience or you will have to test again.
Couple advises for you:
Divide the campaigns into mobile and desktop
Spend your budget consciously
The peculiarity of this vertical is that a user may need time to deposit, so if you merge the budget immediately, and the lead does not make a dep, then the efforts will be in vain.
Divide the budget into several parts and spend it gradually. By the way, its size can be from $100 to $1000 — this is the amount you'll need to find your audience and weed out unsuitable sources.
Reach out to your account managers to get assistance with a campaign.