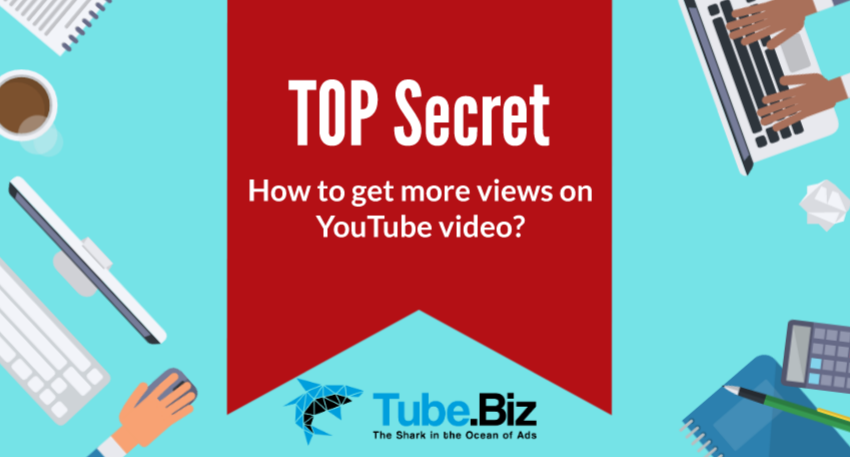 Cheap YouTube views. TubeBiz - reliable site to buy YouTube views. ⭐ Sign up and get 1000 free views. ⭐ Contact our live-chat support to get more details about promotion on YouTube
Meet our new partner - Tube.Biz - your YouTube views supplier.
If you think about how to make more views for your YouTube channel, welcome to Tube.Biz!
What do you get with Tube.Biz?
Safe and Legitimate. The service doesn't break YouTube's rules, so don't worry, your account will be safe.
Fast and Easy Start. It's really easy to make an order on our platform. You'll get first views just in 10 minutes.
Don't resell. We sell traffic from our own sources, so we don't charge additional costs. Our prices are the lowest on the market. Min deposit is just $5.
API Integration. It is a great solution for clients who promote 10, 100 and even more videos.
100% Human Views. We don't serve bot traffic. We deliver only quality real people's views, that's why buying views from us is completely safe for your account.
Large Volumes. We promote videos on our partner's sources, that can generate up to 15 million unique views daily.
As an advertiser of ClickAdilla you have a chance to get free 1000 views from Tube.Biz.
1000 free views
Please, choose the "Free views" menu on the left panel and follow the steps - it's really easy!
If you will have any question, please, contact support manager of Tube.Biz via live-chat or send e-mail to [email protected].
Get new secret sauce for boosting your YouTube channel with Tube.Biz!