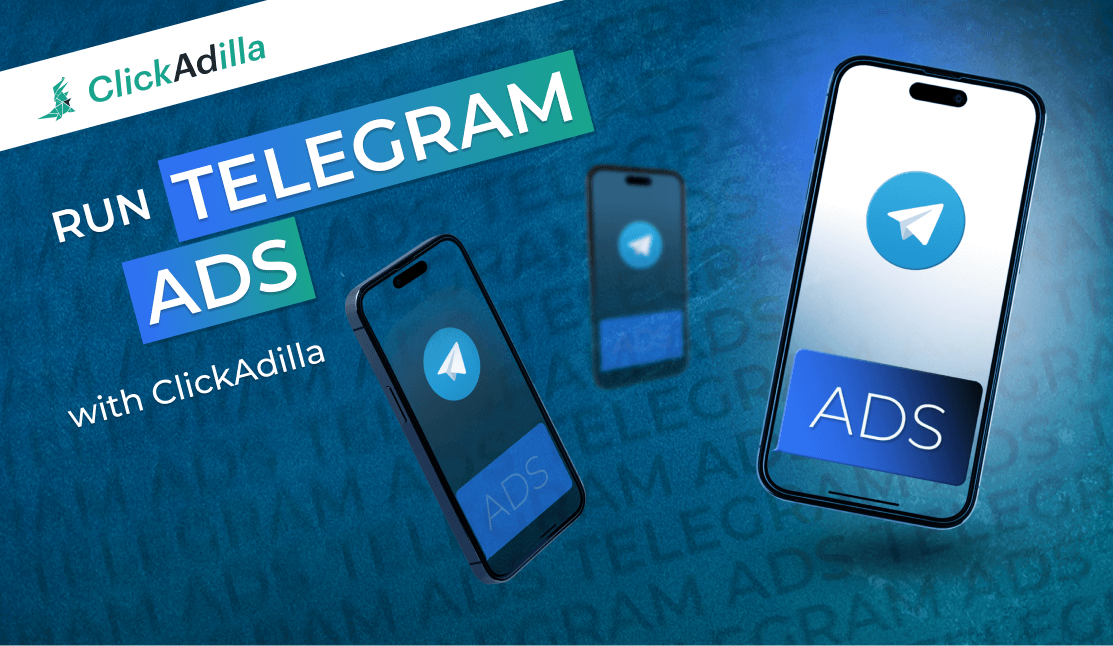 Reach more target users advertising on Telegram with ClickAdilla.
ClickAdilla welcomes you with breathtaking news – now you may get maximum from Telegram advertising!
We are pleased to inform you that ClickAdilla's capabilities are increasing so now you can implement any advertising strategies. You can reach more target users if you advertise on Telegram - one of the 10 most popular social networks in the world!
ClickAdilla's developers accurately analyzed what advertisers need to attract potential customers from Telegram.
We took into account all the wishes of our clients, so you can start an advertising campaign with a budget of 1500 €. Moreover, the commission for using the unique opportunity is minimal - only 18%. You can run ads without VAT! The convenience of our clients is a priority for us, so we have created a user-friendly system – that's why we provide multiple payment methods for your comfort, including Capitalist and a variety of cryptocurrencies.
*The commissions is minimal for all ad strategies:
25% Education
30% Cryptocurrencies
Why advertise Telegram channel in ClickAdilla?
1. Simple moderation and expert recommendations from your personal manager to get maximum conversions from your Telegram ads.
2. 5% reward for agencies and freelancers.
3. Automation of advertising processes to make them even easier:
automatic labeling
budget and bids management
control of impressions
analysis of key metrics
This is where the benefits just begin!
Your Telegram advertising process is simplified as much as possible because you can even calculate the required budget in advance. High-tech analytics allows you to estimate your budget based on thousands of advertising campaigns.
Advertising has never been so easy before!
Our expert support is on hand 24/7 to help you advertise Telegram group with high efficiency – just let us know your desired strategy, and our expert analytics and ClickAdilla's incredible features will do the rest.
Getting started is easier than it seems: ClickAdilla is the new definition of quality in Telegram advertising, so try the high-tech level of advertising.
Can you advertise on Telegram more profitably? Sure! Get a discount for the best start until 30 November.
Do not hesitate to ask your personal manager to find out the whole ClickAdilla's Telegram ads power.
Join ClickAdilla to bring your campaigns to the next level!