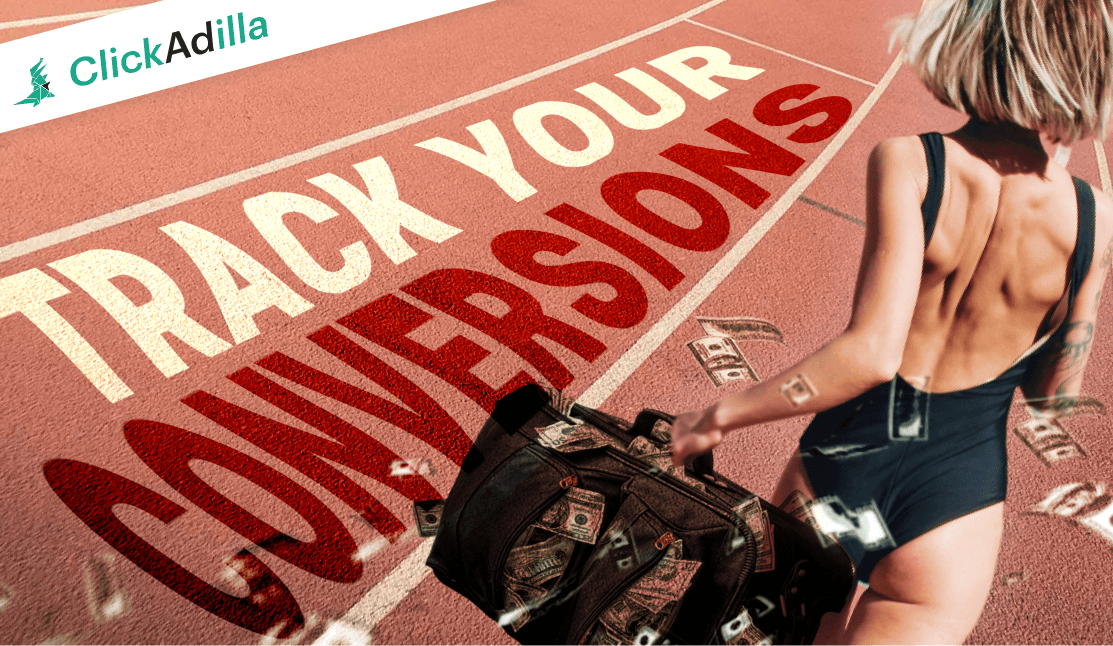 Tracker is considered as an inalienable part of any affiliate marketing activity. It is №1 service for a good affiliate marketer to optimize time and reduce the costs. Let's find out why and choose the best one for you!
Affiliate marketing allows any person to promote products and services working from any place and spending a minimum amount of time. However, the process is not that simple as it seems. Since there are a lot of intermediaries and services a good affiliate marketer uses to optimize time and reduce the costs.
№ 1 in the list are trackers. This tool is considered as an inalienable part of any affiliate marketing activity. You actually may find basic information about clicks, impressions and so on at ClickAdilla or any other traffic source you work with, but for the detailed statistics you definitely need a tracker.
Today we will choose a suitable tracker, however, if you want to understand the mechanics first, read the article below 👇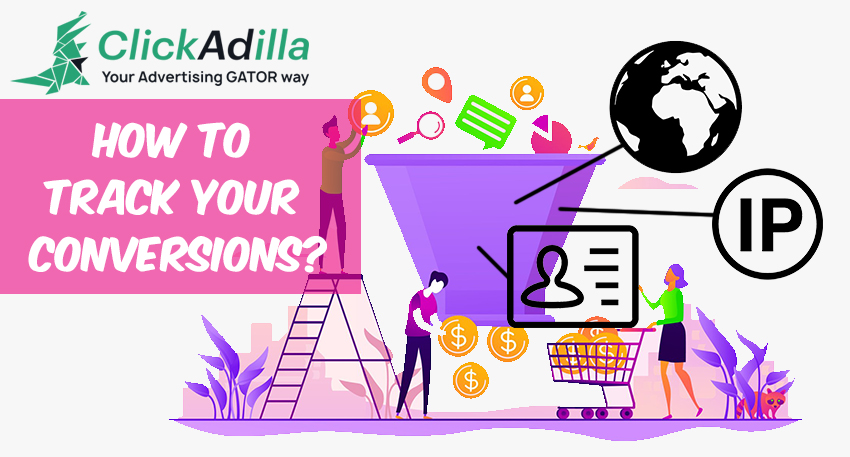 ▶ What do trackers do?
▶ Which one?
▶ What's your limit?
▶ Tracking metrics
What do trackers do?
What?
Test efficiency (analyze CR and revenue), i.e.: Identify the details that make one campaign more profitable than the other.;
Maximize income (divide and redirect traffic to increase profits) ;
Report mileage;
Automatize (run traffic onto the next campaign after the first one has reached the limit).
How?
Track activities on your affiliates' sites;
Track important metrics;
Recommend improvements;
Perform split testing;
Collect and classify user data;
Avoid and block bots traffic;
Analyze the performance of traffic sources.
Which one?
There are two types of trackers to choose: self-hosted or a cloud-hosted.
● Self-hosted trackers assume having an experience in administering systems and working with servers. The data accuracy and the results you receive will fully depend on how you set your tracker. This suits best for those who already know what to do or would like to get knowledge in this sphere.
You may ask, so what's the benefit of this solution? Pretty simple - cost savings. Setting up self-hosted trackers is not simple, but it allows you to run as much traffic as you need without any extra costs.
● In contrast, cloud-based trackers are easy to set up. Moreover, you can start tracking, analyzing and optimizing your activities immediately. Here, compared to a self-hosted solution, you have some limits in traffic concerns (depending on a subscription plan you choose) and will face additional costs if the amount of your clicks exceeds the limits.
What's your limit?
💡 Identifying your subscription plan is the second important step you should take after choosing a tracker. As in most softwares, you will have alternatives from basic to advanced.
The more traffic you will be running the more events per month you'll need to track. Some trackers have bonus free events and free trial versions, which is always good at the start. However, we recommend you to estimate your potential and choose a subscription that will meet your needs for the foreseeable future.
Tracking metrics
The list of traffic metrics covers almost every aspect of the process. But the most important of them are:
CR (conversion rate);
SPA (sales per affiliate).
Every affiliate marketer strives for a high conversion rate - more money. SPA in affiliate marketing is commonly used for a group of marketers as it allows to identify the effectiveness of each based on the data it gathers.
Some people think that tracking services are an expensive toy, but if affiliate marketing is one of your main income sources, it needs analysis. It assumes constant analysis of your vertical, ad formats you use and the campaigns you run, including the creatives. This is where a tracker will help you come to the right conclusions faster and what is more important, not lose three- or four digit-numbers. Since you have many different metrics available, you may easily generate more revenue by improving your campaigns.
We recommend you several trackers which have a quick integration with ClickAdilla:
❗️ Hot Bonuses provided ❗️
Keitaro
It's an all-in-one tool that allows you to collect all necessary data with incoming parameters and user conversions. Try working without redirects, build your own custom reports, send your data to the 3rd party services, and many other useful features:
Click API/Admin API to manage the tracker via server requests.
Collecting statistics of all clicks, incoming parameters, and custom conversions.
A/B split flows, more than 30 built-in filters for traffic processing and ability to integrate a custom script.
Sending data to third-party services. Integrated with more than 120 Traffic Sources.
Teamwork with customizable access levels.
Use code CLICKADILLA to get 20% for the very first purchase of any type of license, no longer than 3 months.
Binom
Having started their journey in affiliate marketing more than 7 years ago, Binom team knows very well the needs of every affiliate marketer and tracker industry.
You are going to love what they have:
Selfhosted and Cloud versions;
Fastest interface and redirects speed;
Great for Pops, Mobile, Native ads, Facebook, Google, etc;
Powerful API for automation;
Price does not depend on volumes.

Register now and you will have your first month of tracker for free and 40$ discount for the 2nd month!
AdsBridge
AdsBridge is a cloud-based solution with data centers all over the world!
Here are top features, which will help you to increase your profits and launch your ad campaigns:
Auto-optimization of campaigns and split testing;
Built-in landing page editor (visual and HTML);
Option of hide referrer;
Multiplayer mode;
Manual bot filter;
Redirect domains.
Use the promo code "CLICKADILLA20" on AdsBridge to get 20% off on any plan!
Track your activities, increase your revenue and advertise wisely with ClickAdilla!