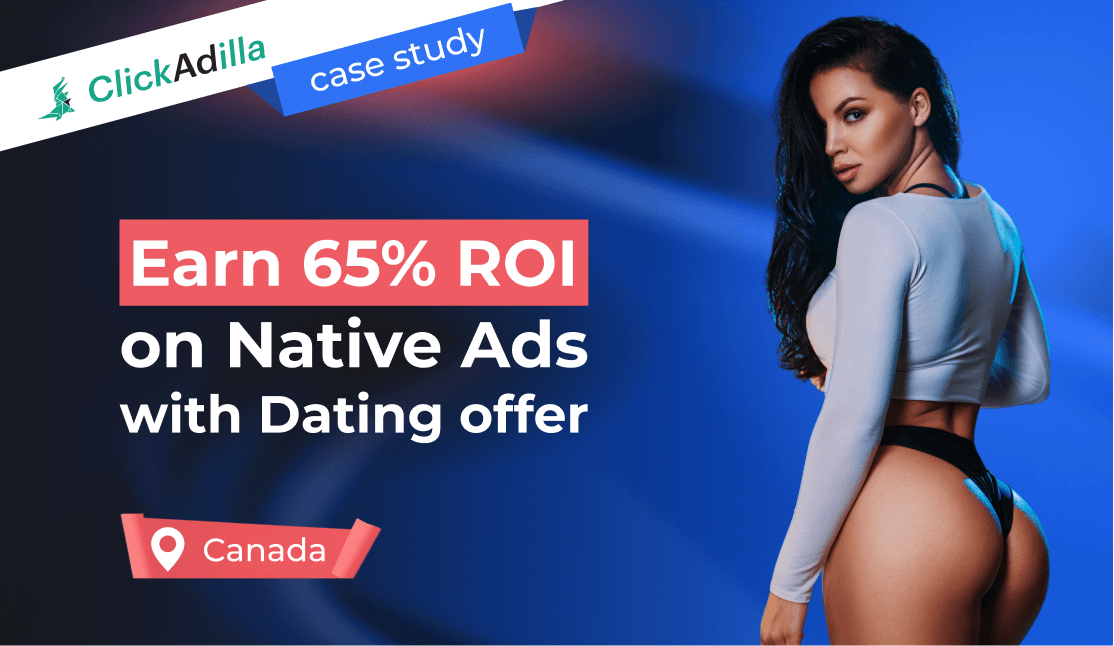 Native ads are perfect for dating offers. In this case study you will know how to set up a moneymaking dating campaign targeting Canada.
Native ads are perfect for dating offers. In today's case study we will prove it to you! Our client agreed to share this case study with us. He runs dating and adult offers in Tier-1 using different ad formats and GEOs. In this case study you will know how to set up a moneymaking dating campaign targeting Canada.
Offer: Dating website (IntimateMilfs)
Traffic source: ClickAdilla
Ad Format: Native Ad
GEO: Canada
Period: 28.09.2022 - 12.10.2022
Costs: $977
Profit: $633
ROI: 65%
Quick navigation ⤵️
▶ Offer
▶ Format
▶ Price
▶ Traffic category
▶ Targets
▶ Sources
▶ Limits
▶ Creatives
▶ Results
Good news for affiliates! There are many males who prefer older women. This category is always presented on almost all the adult websites, being one of the most popular. That means great opportunities for affiliate marketers to earn and prosper.
Our client runs several dating offers in ClickAdilla. He agreed to share this case study about one of his campaigns. So let's give him a word.
"I usually target Tier-1 countries. The payouts are higher than in any other Tiers. And I find it simpler to set up a campaign and choose creatives for the Western countries, as I am European and I better understand European people.
Offer
I've chosen an offer based on the payouts and conversion type. I decided to try running an adult dating website with mature women. Payout was $4.5 SOI for each registration without email confirmation. It's the easiest flow for conversions, because registrations are free, so people sign up without a doubt.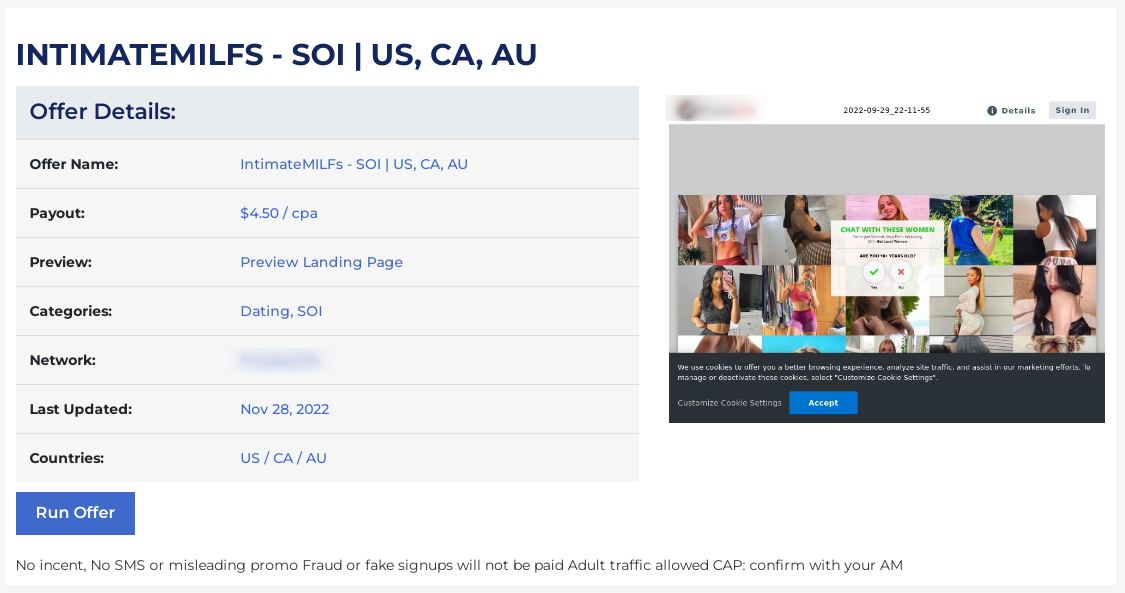 Campaign Settings
Format
For this campaign I've picked the native ads format. I know when the offer suits the website thematically, the conversion rate can be really good. As I planned to target adult websites, my offer should've been looking natural.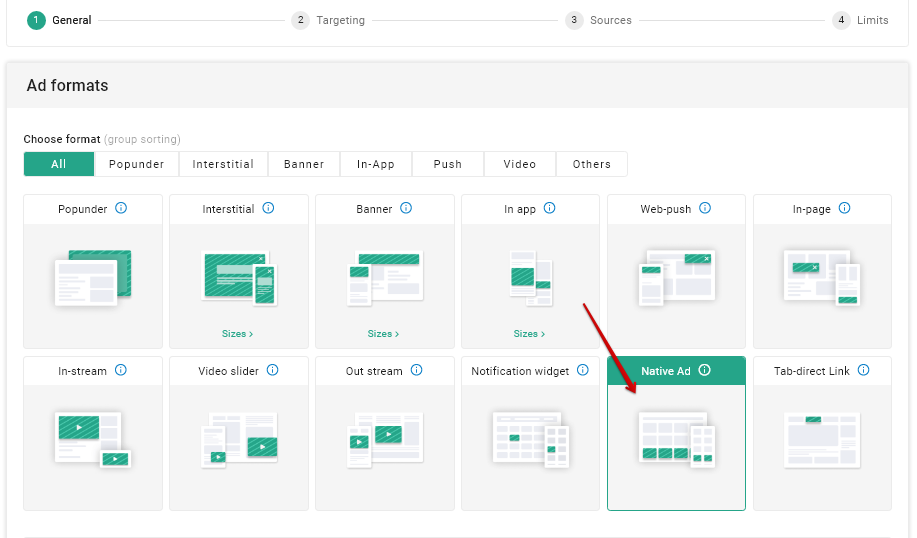 Price
First I put $0,0149 CPM. While running the campaign, I saw that the offer was getting good conversions. So on the 12th day I risked a bit to raise the price and buy more traffic. I've put $0,0175 CPM and my conversions moved up even more.

Traffic category
For the categories I set Adult.

Targets
First I put these targets.
Then I removed Connection Type and got much more traffic.
Sources
In the beginning I targeted premium. But then with the optimization of my creatives I decided to test running RON and blacklist some websites that didn't bring me enough traffic and conversions. With this strategy I was earning much better.

Limits
I didn't set up any limits for this campaign. Everyday I looked to see if I got enough payouts to cover my expenses, but this offer and traffic always got me a good conversion flow. One day I decided to target RON with blacklist and get rid of some targets, plus I raised the price to buy more traffic. So I've got an amazing result!
Creatives
For the creatives I've picked some nice pictures of mature women. Sometimes I uploaded more aggressive creatives with nude, sometimes I tested more moderate photos. I figured out that lightly erotic pictures converted better for me.
Here is the example of creatives that I used: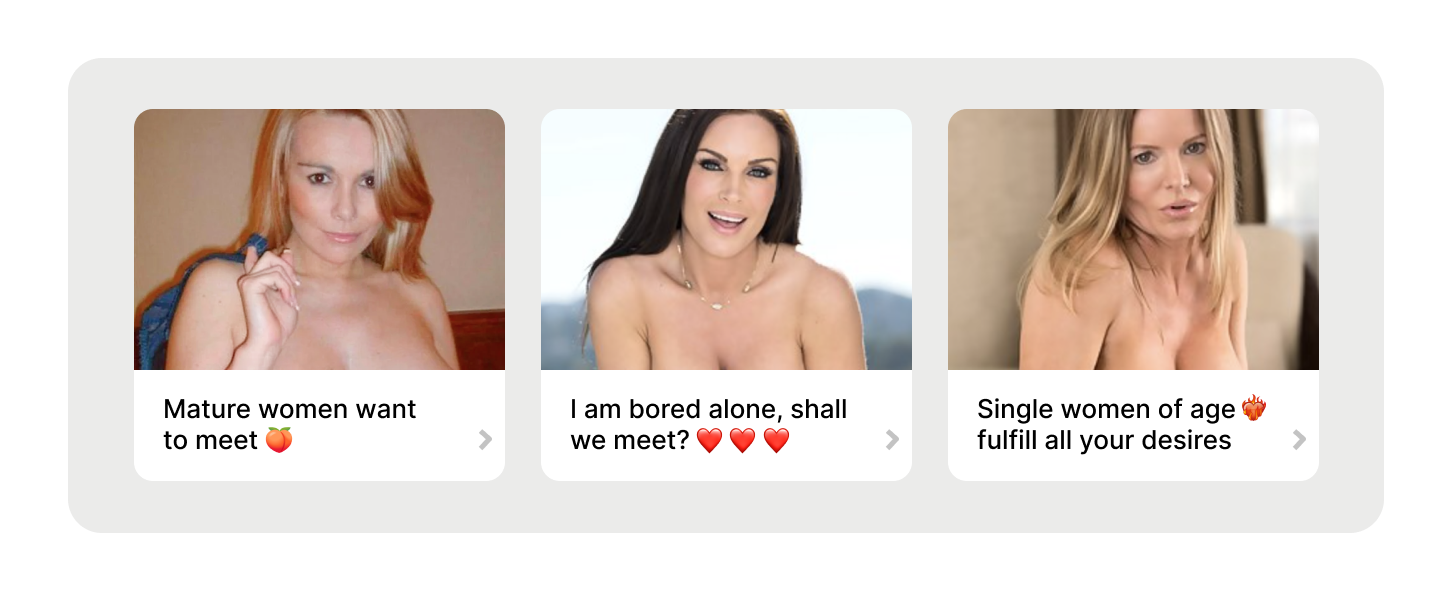 My advice is to always upload different creatives and test which of them work better for your offer. Moreover, in ClickAdilla you can make a multicreo and you can see all the statistics of the creatives. That will save your time and money.
Results
Here you can see my results for 15 days of running a campaign in ClickAdilla. I still optimize this campaign, but for now it brings me impressive results.
You can notice, that after removing the limits, turning to RON traffic with blacklists and raising the bid, I've got much more traffic. For the first day it scared me, because I started spending a lot of money. Of course, nobody wants to loose their money! But when the conversions started to show up in my interface, I saw that in general I earned more, than I spent.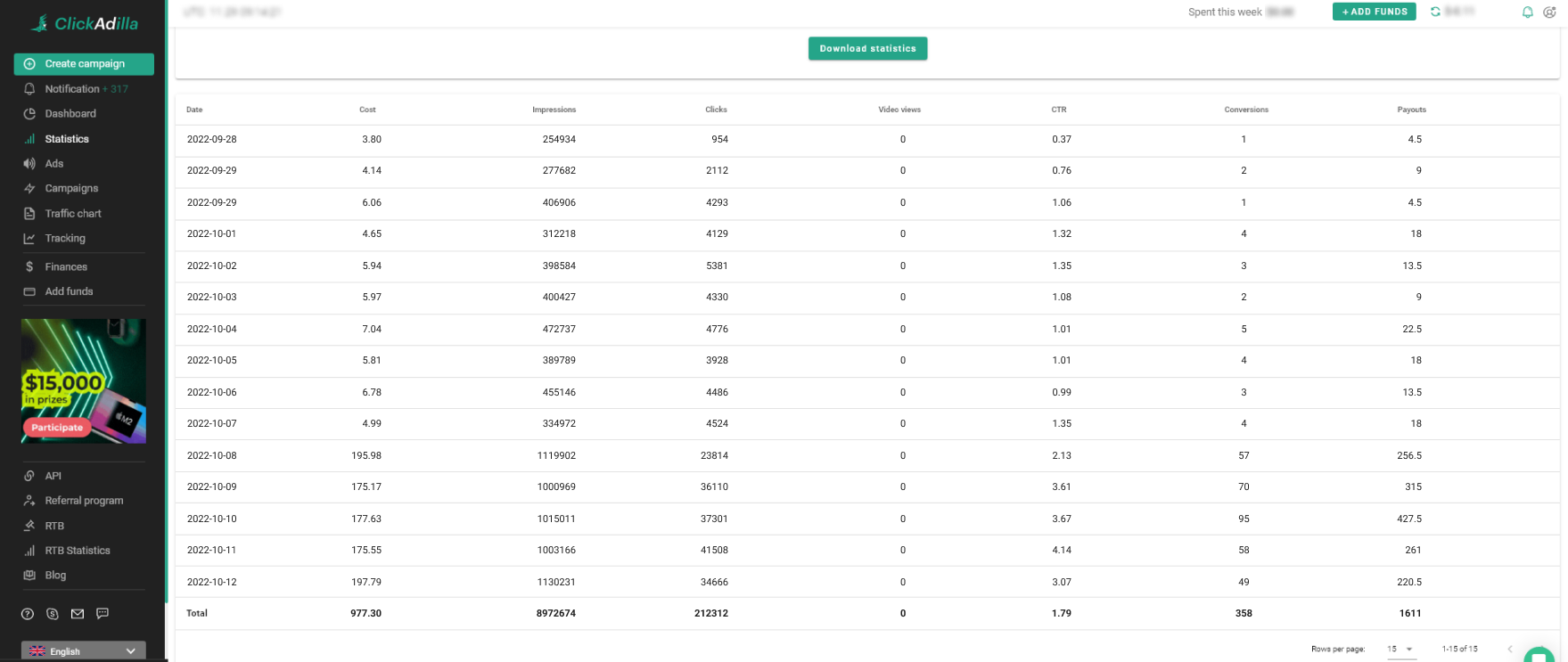 So, for 15 days I managed to earn $1611. My profit is $633. I've got a good ROI of 65%.
I think I was lucky to find out a working bundle. And I think every advertiser can find its bundle too!
I liked my experience in running adult ads. Though it never was my speciality".
Today we shared a cool case study on native ads with a dating offer. As you can see - running native ads can be fun and, more importantly, very profitable.
All you need to do is find an offer what will match the website content.
And of course, make some catchy creatives.
Now you are ready to run a campaign by yourself. So go ahead to making money!

👇