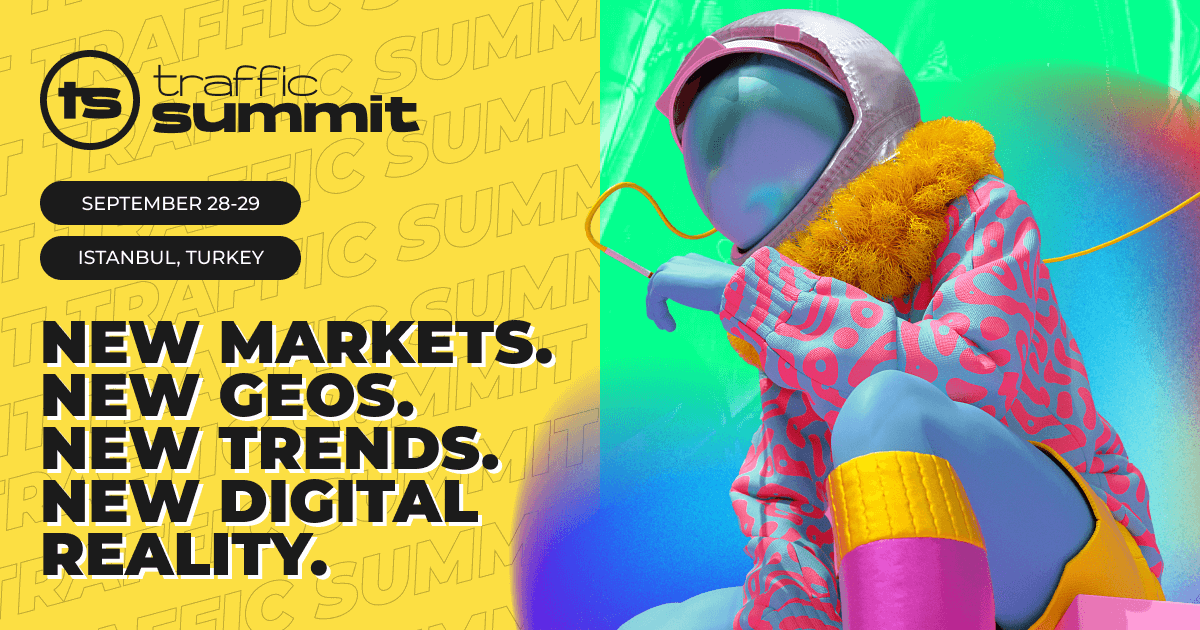 On September 28-29, a digital marketing conference with a special focus on the affiliate industry trends will be held in Istanbul, one of the most appealing business hubs.
Turkey, one of the most appealing business hubs. Thousands of attendees and the world's top experts in 10+ professional fields, including performance, affiliate, and crypto marketing. And this is just the "tip of an iceberg" of the Traffic Summit conference.
The two-day event program of Traffic Summit is tailored to maintain the perfect balance between ingesting expert-level knowledge, diving into the variety of networking opportunities, and enjoying world-class entertainment. Traffic Summit will bring experts from all over the world together in Istanbul, on September 28-29.
The Traffic Summit team attaches great importance to choosing locations. On the first day of the event, the TS Expo will be held at one of the most gorgeous congress halls in Istanbul. On the day of the event, Haliç will turn into a digital universe with partners and exhibitors space, reports from the industry's top names, photozones, and lounges in the open air.
Among the international experts who will speak at the Traffic Summit stage are: Amin Siala, growth consultant, Google; Todor Minev, CEO of Hyperzon Inc.; Maor Benaim, Owner of Wolf Marketing; Zach Benson, Founder of Assistagram, and others.
During the first day, there will be a grand ceremony of awarding the winners of the World Traffic Awards. WTA is an international award for outstanding representatives of the digital industry in 11 categories: Best Ad Network, Best Marketing Influencer, Best Blockchain Project and others. In a solemn atmosphere, the organizers will announce the winners who were chosen by the community.
On September 29, the attendees will also meet speakers, join networking sessions and visit the expo zone. The Traffic Summit finale will be remembered for its incendiary after-party as part of the Bosphorus trip on a comfortable yacht, which will provide participants with a vibrant program and beautiful views of Istanbul.
Overall, the event will include:
● Networking with 3500+, like-minded specialists;
● Huge expo zone with 80+ booths from leading brands;
● 30+ papers from the top-level speakers;
● Mind-blowing parties;
Have you bought your ticket yet? Go to the Traffic Summit website and use the promo code Clickadilla - it goes with 15% discount on all existing packages.
Join the conference and take over the digital industry with Traffic Summit!