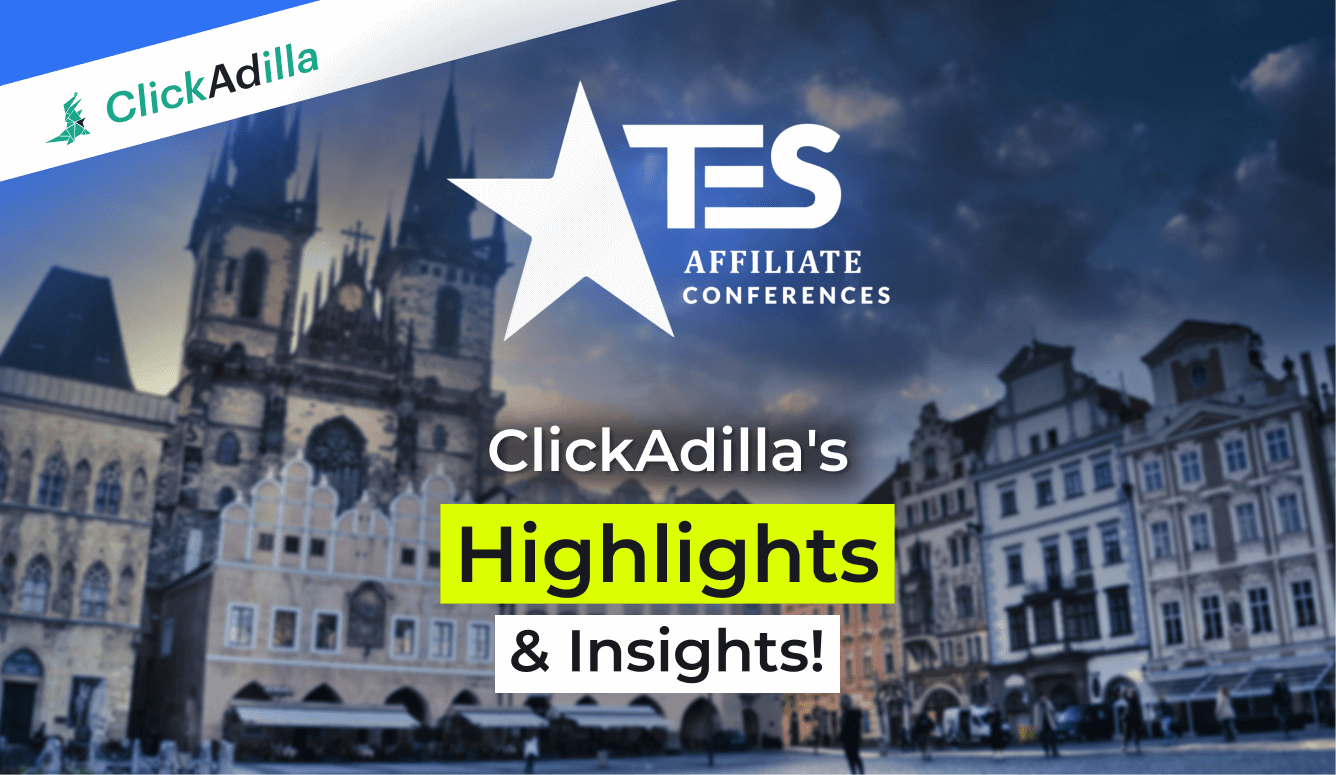 Today we would like to share these highlights from Traffic and Affiliate Summit 2023
In the ever-evolving world of online marketing, staying ahead of the curve is essential. It's no wonder that affiliate marketing industry events such as the Traffic and Affiliate Summit (TES) hold a special place in the hearts of professionals and companies alike. For ClickAdilla it was a wonderful possibility to meet our clients and partners, so today we would like to share these highlights with you.
For those who joined us in Cascais, Portugal, the TES conference in Prague felt like a homecoming. The energy, enthusiasm, and vibrant networking opportunities reminded of the previous event, making it an equally unforgettable experience.
One of the most significant highlights of the event was the opportunity to meet our valued clients and partners face-to-face.
In a digital age where connections are often virtual, these in-person meetings were invaluable. It allowed us to strengthen existing relationships, forge new partnerships, and gain fresh insights into the ever-changing landscape of affiliate marketing.
As we bid adieu to Prague, our team left with a renewed sense of purpose and an eagerness to implement the newfound knowledge and strategies acquired during the conference. We're already looking forward to the next TES event, where we can once again connect, learn, and grow with our colleagues and clients.
See you at the next conference, where we'll continue to explore new horizons together!