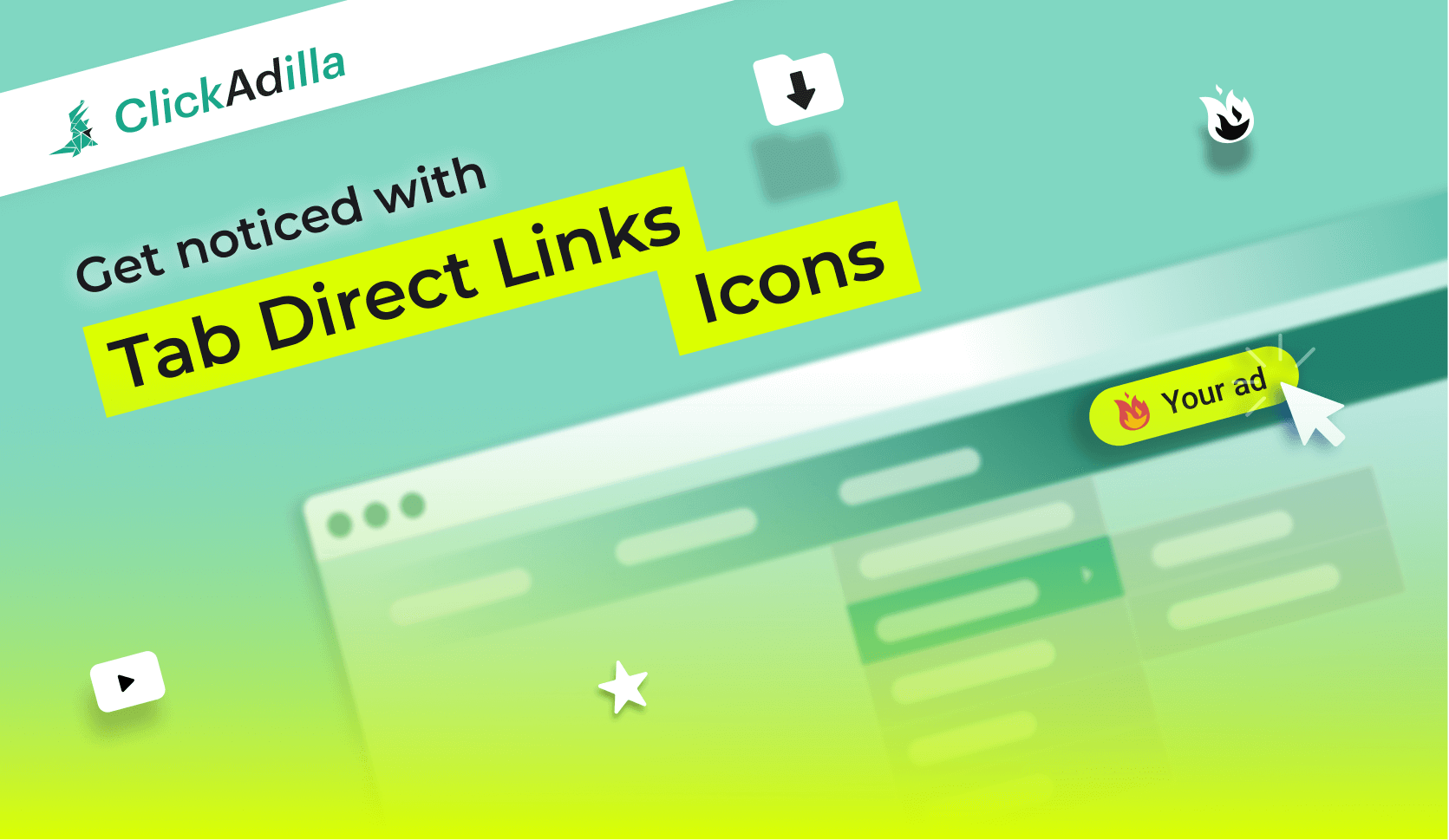 Get creative, get noticed, and get results with unique Icons!
Get ready to make a lasting impression with our newly implemented feature for Tab Direct Link ads: special icons!
We know that standing out in the digital advertising space is crucial, and we want to empower you with tools that make your campaigns shine. With our latest update, you now have the ability to add eye-catching icons to your Tab Direct Link ads, grabbing the attention of your target audience like never before.
Tab Direct Link is an ad format that appears as an element of a browser tab to show targeted ads. Tab Direct Link ads are effective for attracting customers and generating traffic for offers or promotions.
When users click on a Tab Direct Link ad, they are instantly redirected to your landing page or website in a new tab. It provides a seamless experience without interrupting their browsing.

These icons act as visual cues, instantly capturing the interest of users and inviting them to click through to your website. Whether you want to highlight a limited-time offer, showcase a new product, or simply make your ad more captivating, these icons will do the trick!
Creating your Tab Direct Link ad with icons is a breeze. Moreover, it's simple:
1. Log in to your ClickAdilla account

2. Navigate to the ad creation section
3. Choose Tab-direct link ad format

4. Add your ad or create a new one

5. You'll find a wide selection of attention-grabbing icons to choose from

6. Pick the one that aligns best with your campaign's message and watch your engagement soar!
New and unique icons for tab direct link ad format offer increased visibility and engagement while delivering a convenient and streamlined experience.
Don't miss out on this incredible opportunity to elevate your advertising game. Take advantage of our new Tab Direct Link ad format with special icons, and see the impact it has on your campaign's performance. Start capturing the attention of your audience and driving more clicks, conversions, and success!
Ready to level up your advertising?
Use unique ClickAdilla's icons for tab-direct link and get noticed, get results!
---
Stay tuned for more exciting updates and features coming your way. We're here to empower your advertising journey and help you reach new heights of success.